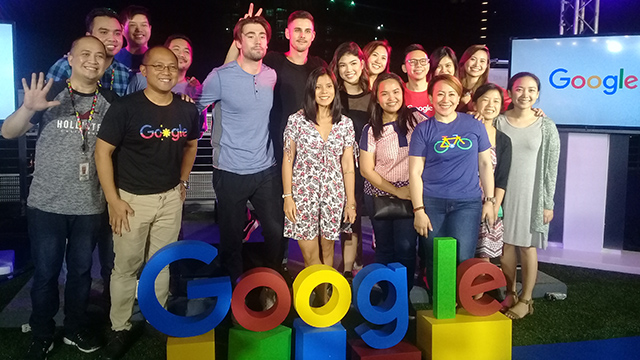 On its fifth year, the Philippine office of tech giant Google is promising a stronger commitment towards the country's digital, economic and cultural growth.
Ken Lingan, Google Philippines country manager, announced that the company will put its efforts towards growing the country's digital economy, culture and the internet by helping Filipinos to be fully equipped in their role as drivers of the country's growth.
"As we celebrate our fifth anniversary, we look at the collaborations we can make with different sectors, institutions and all Filipinos so we can maximize the internet to help us build an even greater Philippines. Making the internet optimal for use is a persistent challenge, but together, we can harness its power to create opportunities and unlock our country's full potential," he said.
Business tools to thrive online
A 2016 TEMASEK report stated that the Philippine e-commerce industry will grow from $5 billion to $9.5 billion by 2025. The same report predicts that there will be an annual growth of 18 percent in the number of Filipinos who will buy goods and avail of services online.
ADVERTISEMENT - CONTINUE READING BELOW
Google has been taking a step towards this vision by giving MSMEs tools so that they could boost their visibility and thrive online. According to Lingan, by empowering MSMEs online, they will be encouraged to take part in the projected growth of e-commerce in the Philippines.
One of the ways they're doing this is through Google My Business, a free online tool that business owners can use to share relevant information about their business location, hours, and contact details. This way, potential customers can easily connect with businesses online, given the massive amount of searches in Google related to business information.
Aside from private businesses, Google is also looking at working with the Department of Trade and Industry so that customers can easily find not just business information but government services as well.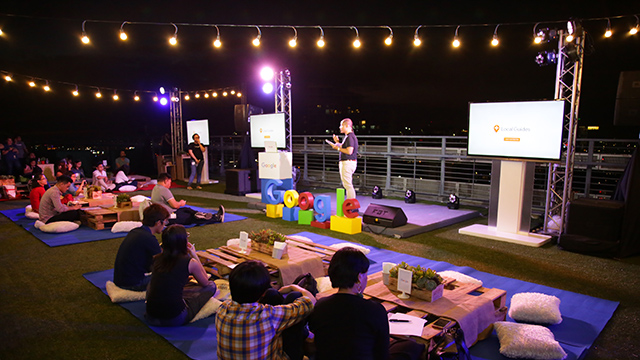 "We are reaching out more to both public and private sectors to find out how our tools and programs can help them achieve their goals," Lingan said.
ADVERTISEMENT - CONTINUE READING BELOW
But simply being visible is not enough. One component of being more convincing and reputable online is through customer reviews. Google is helping local businesses in this aspect via Local Guides, a nationwide campaign celebrating Philippine tourism and culture that is also an online tool that encourages Google Maps users to share reviews of dining destinations, tourist attractions, hotels, shops, etc.
Better internet usage
Helping Filipinos make the most out of their internet experience is a priority of Google. The company launched Datally, an app that helps people how to manage and save data, as well as Files Go, a storage manager. These are tools that can also help business managers with their operations, given the high usage of mobile devices and internet in the daily operations of businesses.
With better internet usage comes the opportunity for Filipinos to also entertain themselves online. More and more Filipinos are learning that they can earn up to $10,000 monthly by creating apps with a global audience.
YouTube creators are expected to take a slice of this pie too, especially since Google announced the launch of YouTube Go, which is on beta in the Philippines. YouTube Go is an app that lets users manage data when watching videos or saving them for offline viewing. This is an advantage for Pinoy YouTube creators who are also experiencing rapid growth in terms of audience and monetizing their channels. Google Philippines also shared that there has been a 150-percent year-on-year growth in hours of video uploaded in the Philippines and that three Pinoy YouTube creators hit the 100,000 subscribers mark every week.
ADVERTISEMENT - CONTINUE READING BELOW
For brands using YouTube as a channel to reach their customers via branded stories and advertisements, the YouTube Ads Leaderboard and YouTube Ads Awards also give credit to best performing brands and their ads.
"Through the initiatives we have outlined this year, Google is committed to giving Filipinos a better experience on the internet. With new tools and opportunities in store, we are optimistic that we will fuel breakthroughs that will lead to the country's success," Lingan said.
*****
Nicai is the marketing head of Rising Tide, a technology solutions company. She is also the Manila Bureau Manager of Probe Media Foundation's Mulat Pinoy-Kabataan News Network and a regular contributor for SPOT.ph. Follow her on Twitter, @nicaideguzman, and LinkedIn, https://www.linkedin.com/in/nicaideguzman