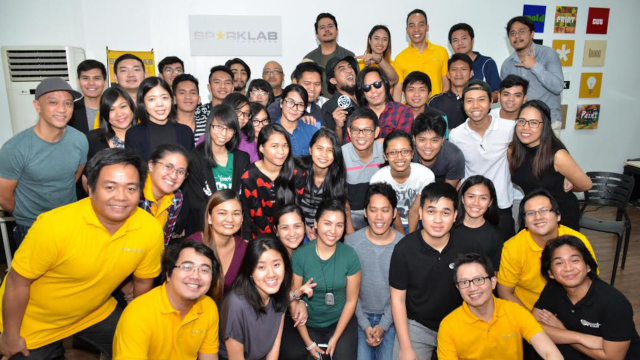 Matahimik Street in Quezon City is accurately named. It's a quiet, residential neighborhood lined with nondescript one or two-storey houses, most of which stand behind iron gates.
mater
But there is at least one house here whose front door lies just a few steps from the curb, gateless and welcoming. Number 118 is SparkLab Innovation Center, a maker's space built specifically for technicians, engineers, inventors, artists and other creatives. It's technically not a house, but the people behind it want it to be a home for anyone with an idea that they want to turn into reality.
ADVERTISEMENT - CONTINUE READING BELOW
"We are a co-working space where freelancers, start-ups and entrepreneurs can hold office," said co-founder RJ Miguel at the official opening last Saturday, December 3. "We're also a prototyping facility and laboratory, where start-ups can develop and test their products, as well as an engineering consultancy firm where members can bounce ideas off of trained professionals and experienced industry heavyweights."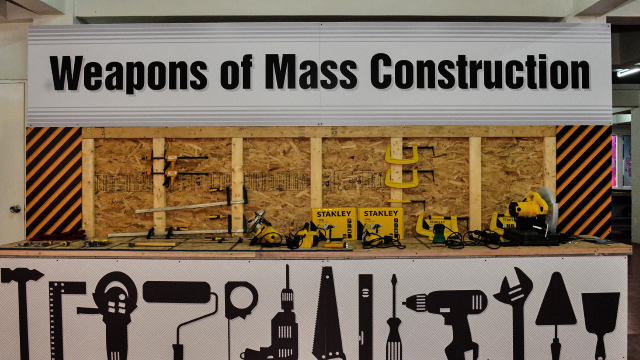 ADVERTISEMENT - CONTINUE READING BELOW
But more than anything else, SparkLab is a maker's space equipped with state-of the-art machines and tools that anyone can use to build, craft, and create anything from a technological invention to a piece of art.
The house has two levels. There is a big common room in the first floor that people can use as a work area as well as private offices and meeting rooms designed for start-up companies. Some of the smaller equipment, including 3D Scanners and a 3D printer, are in a room just off the main entrance.
On the lower level is a more spacious work area with the bigger machines, including a Computer Numerical Control (CNC) router, a computer-controlled cutting machine able to generate complex designs on materials such as wood and textiles. There are equipment for abrasives and fabrication, a welding machine, a laser cutter, a PCD (polycrystalline diamond) mill and many others.
ADVERTISEMENT - CONTINUE READING BELOW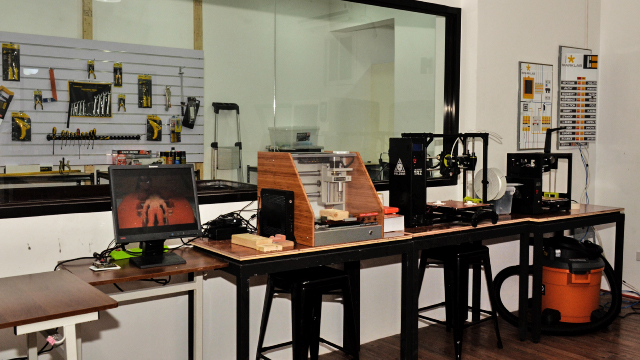 SparkLab offers regular classes and workshops to students and freelancers or anyone else who want to learn a new craft.
The rates range from Php895 for a day pass for individual makers, to Php9,990 for a solo start-up.
ADVERTISEMENT - CONTINUE READING BELOW
"We believe in the Filipino," co-owner Allan Hao Chin said. "We have great ideas, but the problem is many of us don't have the capability to execute our ideas. SparkLab is the answer to that problem."
Hao Chin, who is president of Norde International, a company that distributes industrial digital printing equipment, says that while there are other makers and creative spaces that have opened in other parts of the city, the 800 square meters of SparkLab is the biggest so far in terms of space. He added that the whole project is a multi-million peso investment.
"We've been playing around with this idea for about two years," he said. Joining him in SparkLab are his partners Miguel, Denis Ragos Ty, and Luigi Conti. "Finally we just decided to go through with it because we really want to help develop the makers and creatives here in the country from the grassroots level."
ADVERTISEMENT - CONTINUE READING BELOW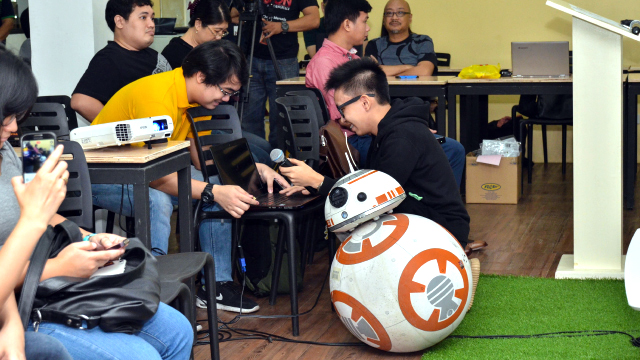 SparkLab Innovation Center is located at 118 Matahimik Street, Teacher's Village, Quezon City. For more information and to request for their complete rates, contact Luigi Conti at 0927-6765972 and (2) 5087955 or visit their website sparklab.ph
ADVERTISEMENT - CONTINUE READING BELOW
*****