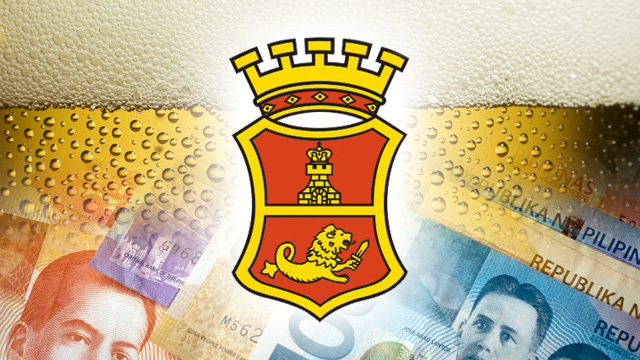 Listed diversified conglomerate San Miguel Corp. is offering up to Php30 billion worth of fixed-rate retail bonds split across three series with varying maturity dates and interest rates.
Investors can choose between five-year bonds with an annual return of 6.25 percent; seven-year bonds with an interest rate of 6.625 percent per annum; and 10-year bonds that have an annual coupon rate of 7.125 percent.
These are all significantly higher than the coupon rates of government-issued treasury bonds. According to data from the Bangko Sentral ng Pilipinas, the latest five-year treasury bond issued last October only had an interest rate of four percent, while the latest issued seven-year and 10-year treasury bonds had coupon rates of 4.5 percent and 4.75 percent respectively. It is also higher than the rebased inflation rate of 3.9 percent for February.
San Miguel's bond offer received a rating of PRS Aaa from the Philippine Rating Services Corp., which means that the offer is "of the highest quality with minimal credit risk." However, investing in any retail bonds comes with a set of risks, as unlike bank deposits, placements in these bonds do not have insurance protection. Interested investors are encouraged to seek professional financial advice before purchasing retail bonds.
ADVERTISEMENT - CONTINUE READING BELOW
The company will use the proceeds from its Php30-billion bond offer in one of two options: to repay the company's existing dollar-denominated loans, or to invest in a number of its subsidiaries, which include SMC Global Power Holdings Corp., San Miguel Holdings Corp. and San Miguel Properties Inc.
Headed by tycoons Ramon Ang and Eduardo Cojuangco Jr., San Miguel is one of the country's oldest and largest business conglomerates, with big businesses in the food and beverage, fuel and infrastructure sectors. For the first nine months of 2017, the company reported revenues of Php597 million, a 20-percent increase from the same period in the year before.
San Miguel's bonds can be purchased for a minimum investment of Php50,000. Additional placements can be made in increments of Php10,000. The offer will last until Friday, March 9. Interested investors are encouraged to read San Miguel's offer supplement for more information.
ADVERTISEMENT - CONTINUE READING BELOW
The joint lead underwriters and bookrunners for the bond offer are BDO Capital & Investment Corp., BPI Capital Corp., China Bank Capital Corp., First Metro Investment Corp., ING Bank N.V. (Manila branch), SB Capital Investment Corp. and Standard Chartered Bank.
*****
Lorenzo Kyle Subido is a staff writer of Entrepreneur PH