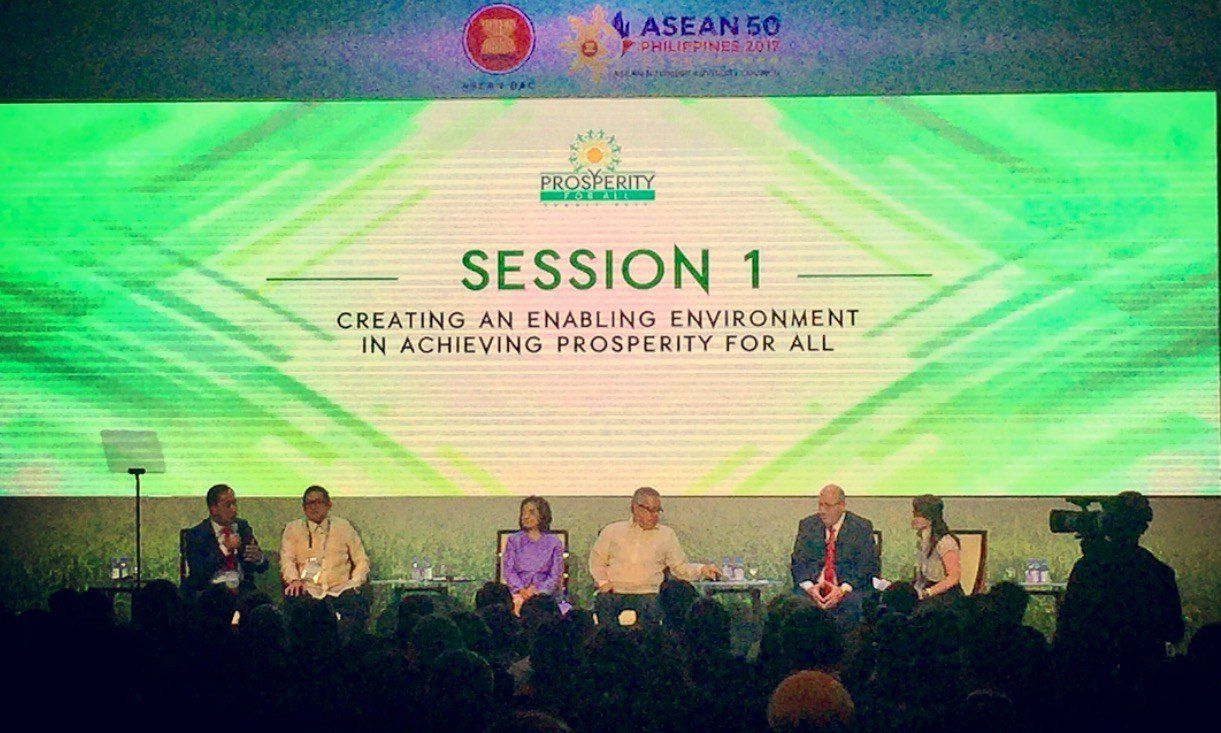 At the ASEAN Business Advisory Council's April 28 summit in Manila, which carries the theme "Prosperity for All", there is a lot of talk about inclusive business models but just a few working examples.
Many of the speakers and participants mention Jollibee Foods Corp.'s pioneering program to buy onions from farmer cooperatives and Nestle Philippines' direct buying program from coffee farmers. But that's just about it. While there are surely a number of other examples, it's also true that inclusive businesses have yet to go mainstream in a significant way.
"Everybody will talk about their CSR (corporate social responsibility) programs. Everybody will talk about their donations but not enough people are talking about how their supply chain affects MSMEs (micro, small and medium enterprises)," said Senator Paolo Benigno "Bam" A. Aquino IV, one of the speakers at the summit. The senator authored the Go Negosyo Act which mandates the establishment of small business support centers in every locality in the Philippines.
ADVERTISEMENT - CONTINUE READING BELOW
For Aquino, getting MSMEs into the supply chains of big companies will help reduce poverty.
He said: "We feel this is really the most stable way to get MSMEs out of poverty. Of course bringing them to the market is important, giving them retail opportunities is important but if you belong to a steady supply chain and you have a good deal or supply contract, the certainty will help you with your planning and that might even help you get loans to boost your business."
With a hint of impatience, he added: "We've already had two major events – APEC and now ASEAN – focusing on MSME development. We should really put our money where our mouth is. We have to push the envelope and get to really see which of these large companies are really opening up themselves to MSMEs."
Aquino is encouraging and working with the Department of Trade and Industry (DTI) to develop programs such as offering incentives for large companies to include small businesses in their supply chains. He also wants more information on how much of the large companies' purchases come from MSMEs, including social and community enterprises.
ADVERTISEMENT - CONTINUE READING BELOW
"I think just getting some numbers would be important. It should be a badge of honor for the companies to be able to say that 10 percent of my supplies come from community enterprises or social enterprises or MSMEs," he said. "If we're able to put out those numbers, we'll be able to convince and we'll be able to support more big companies to open up their supply chains to smaller companies."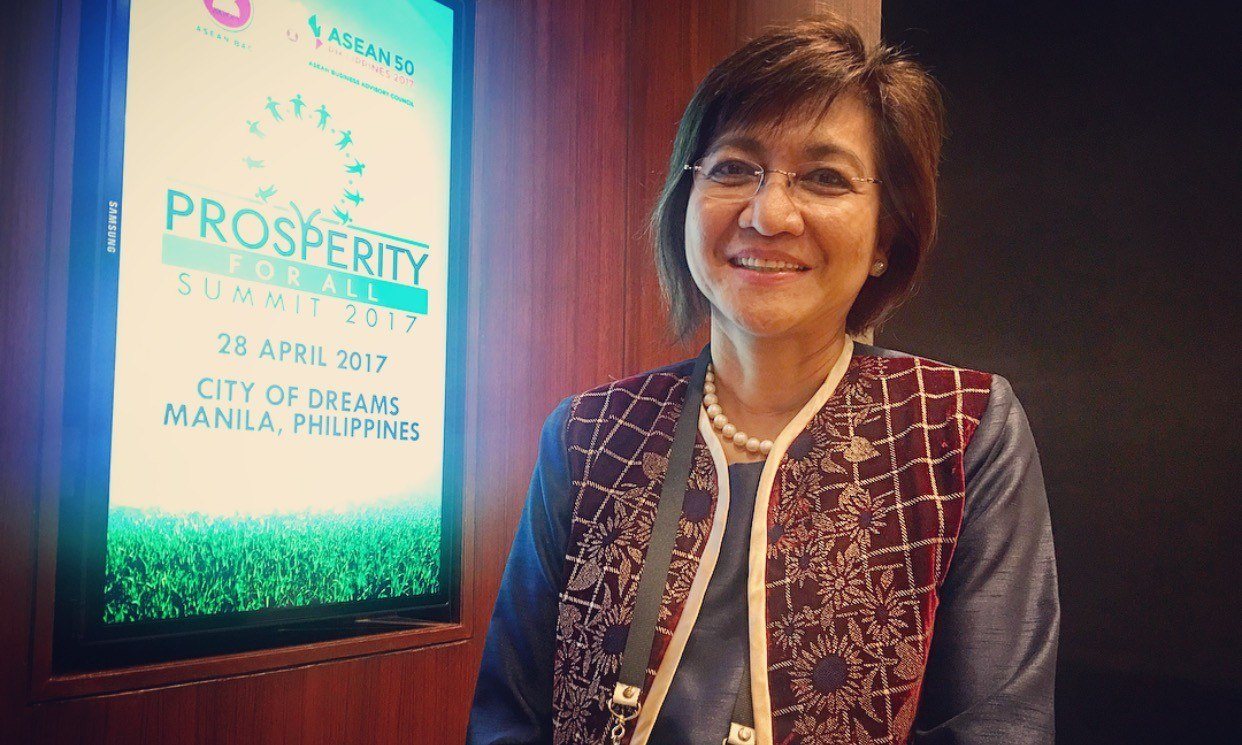 Undersecretary Nora Terrado of the DTI said the department is firming up the implementing rules and regulations of a program to provide incentives for companies that will shift their supply sources to MSMEs.
"Right now, in the investment priorities plan (IPP), there's an element there about inclusive business and there are criteria being developed to allow companies to understand how they will be able to avail of the incentives," she said. "It is about cases such as raw material substitution or giving back in terms of mentorship or something to do with (including MSMEs in) backward or forward linkages."
ADVERTISEMENT - CONTINUE READING BELOW
She said that the implementing rules are to be finalized in a few months. The DTI official added that the agency has commissioned studies on how to measure the large companies' partnerships with small business suppliers but has yet to decide on a framework to adopt. 
Jose "Joey" A. Concepcion, chairman of ASEAN BAC Philippines, which holds the chairmanship of the ASEAN BAC this year, said the proposal could significantly scale up the impact of inclusive business.
"Another step forward is what Bam (Aquino) said this morning," said the CEO of RFM Corp. during the final panel discussion late Friday afternoon. "In our corporations, in most of our corporations, we have many medium and large suppliers. But is there an effort to look for the really micro supplier?" He added that if at least 5-10 percent of the aggregate value of large companies' supply chains can be sourced from micro entrepreneurs, that would go a long way in reducing poverty.
Citing the SM group, which works with a social enterprise to train farmers produce quality vegetables that are sold in the group's supermarkets and groceries, Concepcion said: "Now, can you see the multiplier effect if all (the retail) chains start to do that? Perhaps it can really be a game changer."
Micro enterprises have assets of up to Php3 million and employ no more than nine workers. Small businesses are those with assets of between Php3 million and Php10 million and employ from 10 to 99 workers. Medium enterprises' assets range from Php10 million to Php100 million and employ 100 to 199 workers. - With additional reporting by Elyssa Christine Lopez
ADVERTISEMENT - CONTINUE READING BELOW
This story was updated to add comments of Jose "Joey" A. Concepcion, chairman of ASEAN BAC Philippines.
*****
Roel Landingin is the editor-in-chief of Entrepreneur.com.ph and Glen Concio is the website's art director.