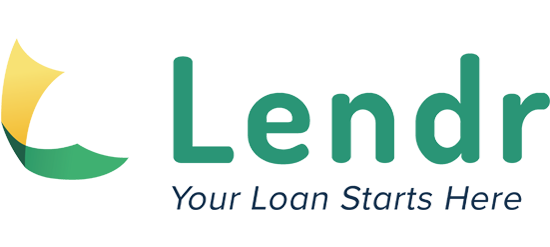 The Department of Trade and Industry (DTI) is looking into partnering with Lendr, the digital loans platform of telecommunications firm PLDT Inc., to improve its Pondo sa Pagbabago at Pag-asenso or P3 Program, which aims to provide affordable and accessible loans to micro, small and medium enterprises (MSMEs).
ADVERTISEMENT - CONTINUE READING BELOW
In a briefing last Dec. 19, DTI Secretary Ramon Lopez revealed that after discussing with the team heading Lendr, he sees the potential in partnering with the startup to digitize some processes in the P3 Program. Ever since it launched earlier this year, the process of securing a loan from the P3 program has been largely physical, with borrowers having to go to brick-and-mortar locations to collect their loans. 
"The disbursement and collection (of loans) can happen through technology. And that's a big help," said Lopez. "Definitely yung Lendr is a good technology tool that we'd really make use of sa P3."
Digitizing some processes in the program would also lead to lower operational costs. For Lopez, this will be "a big boost for the MSMEs" as this will allow the DTI to offer lower interest rates for their loans.
Related story: Where to Apply for Gov't Loans for Micro Businesses for Only 2.5% Per Month
ADVERTISEMENT - CONTINUE READING BELOW
The DTI Secretary added that part of what makes the deal possible was how both the P3 Program and Lendr shared the same vision in fighting off loan sharks who use the "5-6" lending scheme, which employs very high interest rates that prove detrimental to micro and small business owners. The DTI estimates that there is Php30 billion worth of capital being loaned under the "5-6" scheme. While indicative of the magnitude of the problem, the figure also shows the huge business opportunity for efforts like the P3 Program.
That's good news for Lendr, which sees the partnership as a big opportunity to reach more people who will benefit from its services. According to Lito Villanueva, managing director of Lendr parent company FINTQnologies Corp., Lendr has disbursed over Php26.3 billion pesos from its partner financial institutions since it was established in 2015. As well, it will soon release an alternative credit scoring mechanism that will help unbanked individuals apply for loans more easily.
ADVERTISEMENT - CONTINUE READING BELOW
Lopez aims to formalize the partnership with Lendr as soon as possible. He added that he would discuss the matter with Small Business Corp., DTI's microfinance arm and one of the main units handling the P3 Program, right after the event.
"This [partnership] will give a big boost to MSMEs," said Lopez. "You are our partners in bringing and leveling up their lives."
*****
Lorenzo Kyle Subido is a staff writer of Entrepreneur PH