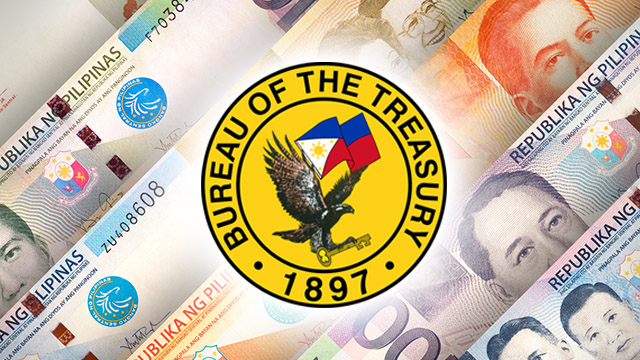 The Bureau of the Treasury (BTr) has announced that it will be offering new retail treasury bonds (RTBs) to the public in order to raise up to Php30 billion of fresh funds for government infrastructure and other projects.
In a notice released last May 25, the BTr revealed the initial details of the 21st tranche of RTBs. The bonds will be offered to the public from May 30 to June 8, will be issued on June 13 and will mature on 2021. However, the notice indicated that details of the offer such as the timetable and size can be amended if deemed necessary.
Interested investors can avail of the RTBs for as low as Php5,000, and additional placements can be made in increments of Php5,000.  
Other pertinent details such as the annual interest rate will be announced at a later date. However, the BTr did reveal that interest payments will be made on a quarterly basis.
ADVERTISEMENT - CONTINUE READING BELOW
This marks the fourth RTB offer under the Duterte administration and the first for 2018, having offered one in September 2016 and two in 2017. Its previous offering of five-year RTBs last November 2017 was oversubscribed by more than eight times its initial issue size, with the BTr raising over Php255 billion from the offer.
Bond analysts similarly expect strong demand for this latest RTB offering. In an article published May 28, BusinessWorld quoted two bond traders as forecasting that the offer will be oversubscribed and that it will see large demand from investors due to the increased liquidity from the Bangko Sentral ng Pilipinas cutting banks' reserve requirement. They also projected the likely coupon rate will range from 4.75 percent to 5.0 percent.
The government frequently issues RTBs to raise capital for its projects. Previous RTB offerings have been cited by National Treasurer Rosalia V. De Leon as the government's way of introducing different investment vehicles and raising financial awareness among the general public.
ADVERTISEMENT - CONTINUE READING BELOW
Those who are interested to avail of the RTBs are advised to go to their preferred bank branch to find out if the bank will be selling the RTBs by May 30.
*****
Lorenzo Kyle Subido is a staff writer of Entrepreneur PH