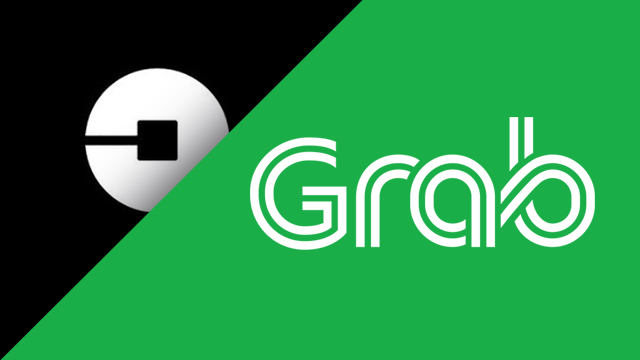 Ride-hailing rivals Grab and Uber have confirmed they are combining their operations in Southeast Asia in a multi-billion dollar deal, both companies announced separately on Monday, March 26.
Under the deal, Uber will acquire a 27.5-percent equity stake in Grab while Grab will take over the Southeast Asian business of its US-based rival.
"We're in the midst of combining our operations and will transition all Uber services over to the Grab app by 8 April 2018," said Grab in the press release. "We'll do all we can to make the experience as seamless as possible for you," it said in a message to its customers.
For its part, Uber CEO Dara Khosrowshahi, said:  "We have reached an agreement to combine our business in Southeast Asia with Grab… This deal is a testament to Uber's exceptional growth across Southeast Asia over the last five years. It will help us double down on our plans for growth as we invest heavily in our products and technology to create the best customer experience on the planet."
Both companies did not disclose the exact value of the transaction, except for an Uber reference to holding a stake in Grab worth "several billion dollars".
In a press release, Grab said it will notify competition authorities in Singapore, where it is based. "Grab believes the acquisition will add to, among others, vibrant and competitive ride-hailing, delivery and transportation spaces, and it will make a merger notification to the Competition Commission of Singapore."
It was silent whether or not it will also file a merger notification with the Philippine Competition Commission (PCC). Entrepreneur Philippines has sent messages to spokespersons of Grab and Uber about the matter but they have yet to reply.
ADVERTISEMENT - CONTINUE READING BELOW
Stella Quimbo, a member of the PCC, said the body has not received any notification from either Grab or Uber as of Monday morning. "If the parties meet the new threshold now set at Php2 billion for size of transaction and Php5 billion for size of party, they should notify PCC within 30 days after the signing of their definitive agreement," she added.
On its website, Grab detailed what this transition will entail for Uber's drivers and customers in the Philippines. For Uber's drivers, they will be able to join Grab's platform should they choose to do so, as long as they are part of the Land Transportation Franchising and Regulatory Board or LTFRB's masterlist of approved vehicles for Uber. For Uber's customers, their accounts will not be transferred, and they will need to download the Grab app and register to use its services.
"Today's acquisition marks the beginning of a new era," said Anthony Tan, group CEO and co-founder of Grab. "Together with Uber, we are now in an even better position to fulfill our promise to outserve our customers."
The acquisition will encompass Uber's operations in eight Southeast Asian countries, namely Cambodia, Indonesia, Malaysia, Myanmar, the Philippines, Singapore, Thailand and Vietnam—all of which are markets Grab has also entered. In return, Uber's parent company will own 27.5 percent of the consolidated business.
"After investing $700 million in the region, we will hold a stake worth several billion dollars, and strategic ownership in what we believe will be the winner in an important global region," said Khosrowshahi.
ADVERTISEMENT - CONTINUE READING BELOW
Khosrowshahi added in the press release that "around 500 colleagues across the region will transition to Grab, and over the coming weeks we will help our customers move to Grab's apps."
Business media company Bloomberg wrote in a March 25 report that Khosrowshahi has "pushed consolidation to improve the profitability of a global ride-hailing business that bleeds billions of dollars a year." Last 2017, Uber reported net losses amounting to $4.5 billion, a 61-percent increase from $2.8 billion the year before.
Related story: Uber Agrees to Sell Southeast Asian Operations to Grab, Says Bloomberg
The sale agreement is reminiscent of Uber's deal with Chinese rival Didi Chuxing last 2016, where it sold its Chinese operations in exchange for a 20-percent stake in the company. As well, Uber recently merged its Russian business to another local operator, Yandex, where the former owns 36.6 percent of the joint venture.
The deal puts Grab at an advantageous position to cement its lead in Southeast Asia, where it currently handles over 2.3 million drivers and 3.5 million daily rides across 168 cities in its eight markets. Among its biggest rivals in the region is Indonesian unicorn GO-JEK, which handles at least 300,000 drivers in Indonesia alone as of July 2017.
In the Philippines, Uber had a network of 66,000 registered vehicles as of August 2017, exceeding Grab's 52,000. Their latest financial statements with the Securities and Exchange Commission reveal that Grab's Php416.4-million revenue is almost double that of Uber's in 2015, but the Southeast Asian ride-hailing company experienced losses of Php2.2 billion in the same year.
ADVERTISEMENT - CONTINUE READING BELOW
Related story: Grab Vs Uber in PH: Who's Getting the Riders and Making Money? 
*****
Lorenzo Kyle Subido is a staff writer of Entrepreneur PH