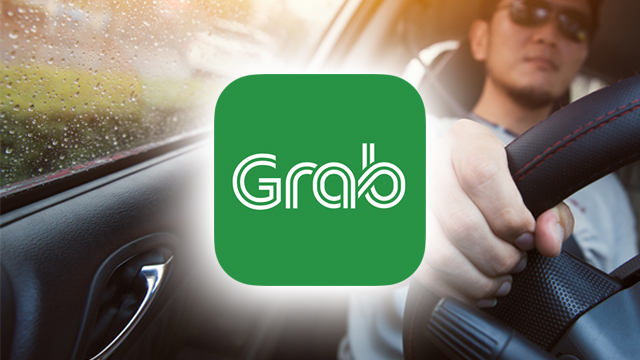 Transport network company Grab Philippines announced on June 18 that it would subsidize all its drivers who will earn less than the breakeven fare amid tougher regulations from the Land Transportation Franchising and Regulatory Board (LTFRB) and rising fuel prices.
The company estimates that for its drivers to make enough money to cover operating costs, car loan amortization and a decent take home pay, they should be earning a fare revenue equivalent to Php330 per hour or Php5.50 per minute.
ADVERTISEMENT - CONTINUE READING BELOW
Grab said it would provide subsidies to drivers whenever they earn less than the breakeven fare to make sure they make enough to cover their various costs and needs.
"For example, if a ride from Makati to BGC takes an hour because of heavy traffic despite short distance, and fare is computed at Php120 only, Grab will return to the driver the Php210 difference to make sure he made Php330 for that one-hour trip," Grab Philippines Country Head Brian Cu explained in a statement.
The company is expecting to spend over Php100 million a month on the program, but clarified that only trips with actual passengers are entitled to the subsidy. "The subsidy will run as long as it's needed and for as long as we have resources to do so," Cu added.
Drivers' earnings have plunged since the LTFRB suspended Grab's Php2 per minute charge in mid-April this year, which is a key component in the company's fare structure. The adverse rule came as fuel prices were on the rise due to impact of tax reform law as well as soaring global crude oil prices.
ADVERTISEMENT - CONTINUE READING BELOW
In an interview with Entrepreneur Philippines in late April, two Grab driver-partners shared how their net earnings dropped by as much as 33 percent since the implementation of the said government regulations.
To offset the increase in spending, Cirilo, one of the drivers interviewed, explained he now has to spend longer hours on the road. From his usual 12-hour daily grind, he said he now has to work three to four hours more just to make sure he can still bring home more or less the same amount of take-home pay he used to make before.
Related story: Grab Drivers Suffer Losses After Fuel Price Increased and LTFRB Removed Per Minute Charge
With the subsidy, Grab hopes to encourage more of its drivers to take on more trips, since the demand for bookings are overpowering Grab's supply. Grab recorded an average of 600,000 bookings per day, while their car supply only stands at 33,000. The demand can even go higher to 800,000 during peak hours.
ADVERTISEMENT - CONTINUE READING BELOW
"With guaranteed earnings, we hope that this subsidy will also urge our partners to be more confident that they will make money for any trip they get and continue providing quality service to the riding public," Cu said.
*****
Pauline Macaraeg is Entrepreneur PH's data journalist. Follow her on Twitter @paulinemacaraeg