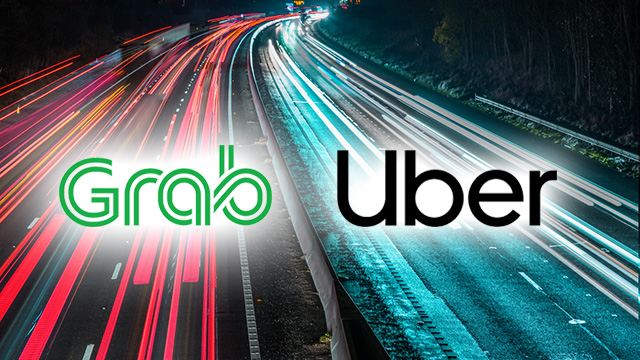 Singapore's competition body has fined Grab and Uber a total of $9.5 million for its merger, saying the deal "has led to a substantial lessening of competition in the provision of ride-hailing platform services" in the city-state.
Related story: Singapore Proposes Fines on Grab-Uber for Violating Competition Laws
In the statement posted on its website on Monday, September 24, the Competition and Consumer Commission of Singapore (CCCS) also announced measures to lessen the impact of the merger on drivers and riders, including ordering Grab to remove its exclusivity arrangements with the taxi fleets in Singapore "so as to increase choices for drivers and riders."
ADVERTISEMENT - CONTINUE READING BELOW
It also directed Grab to maintain its pre-merger pricing algorithm and driver commission rates, arguing that the company increased its prices by 10 to 15 percent after its deal with Uber.
Finally, it required Uber to sell the vehicles of its subsidiary Lion City Rentals to any potential competitor who makes a reasonable offer.
"This prevents Grab and Uber from absorbing or hoarding Lion City Rentals vehicles to inhibit the access to a vehicle fleet by a new competitor," it said.
The CCCS said the fines are meant to "deter completed, irreversible mergers that harm competition."
"Mergers that substantially lessen competition are prohibited and CCCS has taken action against the Grab-Uber merger because it removed Grab's closest rival, to the detriment of Singapore drivers and riders," said Toh Han Li, CCCS Chief Executive. "Companies can continue to innovate in this market, through means other than anti-competitive mergers."
Although the Philippine Competition Commission (PCC) had earlier raised similar concerns about Grab's acquisition of Uber's operations in the country, it had essentially cleared the merger, subject to conditions, last August.
ADVERTISEMENT - CONTINUE READING BELOW
Related story: Lower Fares and Easier Bookings Expected With PCC's Conditional Clearance of Grab-Uber Merger
The PCC outlined the conditions in what it called the Commitment Decision aimed to address anti-competitive concerns as well as ensure the quality of Grab's fares, bookings and services despite its dominant market position.
In response, Grab highlighted the fact that both the PCC and the CCCS did not order the revocation of the merger.
"Grab is heartened to receive the support of governments across Southeast Asia to enable us to serve Southeast Asians better," Grab's spokesperson said. "The recent decisions by the Philippine Competition Commission and CCCS in not pursuing the route of unwinding the Transaction demonstrate a deeper appreciation of Grab's potential to serve the region."
US-based Uber sold its ride-sharing business in Southeast Asia in March in return for a 27.5 percent stake in Grab.
*This story has been updated to include the statement from Grab
ADVERTISEMENT - CONTINUE READING BELOW
*****
Paul John Caña is the managing editor of Entrepreneur PH