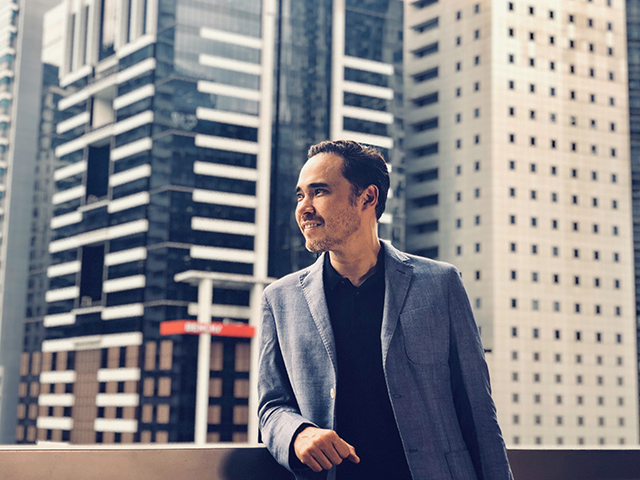 Patrick Grove, the co-founder and chairman of iflix, is Malaysia's 37th richest person accoridng to Forbes magazine
According to "The State of Online Video 2017," a report on digital consumption published by Limelight Networks, Filipinos watch an average of 6.35 hours worth of online videos each week. Based on 500 respondents from the Philippines, the report also revealed that the types of video content Filipinos prefer to watch are movies, TV shows and news.
That's good news for iflix, a Malaysia-based video streaming platform with an established presence in 30 countries across three regions: Southeast Asia, Africa and the Middle East. Of its seven million total subscribers, nearly one million come from the Philippines, making the country iflix's second or third biggest market according to co-founder and chairman Patrick Grove.
"For us, that's a great number, but we want to go all the way," Grove told Entrepreneur Philippines, who envisions growing iflix's Philippine consumer base to the tens of millions. "We've got a long way to go, but we're super happy with the response that we're getting so far."
Established in 2014, iflix launched in the Philippines on May 2015, one of the first two markets where it offered its services (the other being Malaysia). By paying a monthly subscription fee, users are able to watch a wide catalogue of movies, TV shows and other types of media through their mobile phones, computers, tablets and/or TVs.
iflix is part of Catcha Group, a Malaysian internet company founded by Grove that also handles several networks of websites focusing on property, automotive, classifieds and e-commerce. Its diverse and high-value portfolio has helped the 43-year-old Grove boost his net worth to reach $440 million, making him Malaysia's 37th richest individual according to business magazine Forbes.
For Sherwin Dela Cruz, the co-founder and country manager of iflix Philippines, the playing field has significantly changed since he entered the streaming business in 2015. More than anything, he notes that the familiarity of video streaming among the general public has increased, and that the need to explain why platforms like iflix are relevant has long gone.
ADVERTISEMENT - CONTINUE READING BELOW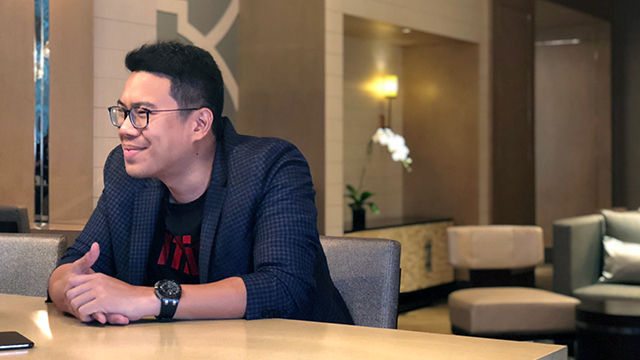 Sherwin Dela Cruz, co-founder and country manager of iflix Philippines, says iflix's strength is its focus on localization, a contrast to its competitors' global pushes
"Media work for me has shifted and grown from 'What is streaming?' to "Why are you different?' That's the talk I want to have," shared Dela Cruz.
The question of differentiation has become increasingly relevant for iflix after its inception, given the entries of large Western competitors in the local video streaming market such as Netflix and Amazon Prime Video. While it cannot compete in terms of size—iflix has raised around $300 million worth of funding so far while Netflix's and Amazon's market capitalizations are in the hundreds of billions—both Grove and Dela Cruz place iflix's strength in its focus on localization, a contrast to its competitors' global pushes.
"You have globalization on this side and localization on [another] side," explained Dela Cruz. "From our perspective, there's no one single platform that can get all of the videos. There's too many content creators in the world… Localization is key in a market."
Unlike its competitors, iflix's Philippine catalog consists of several local TV shows and movies sourced from GMA, ABS-CBN, TV5, Star Cinema and other major studios. As well, the company earlier announced that it is launching an exclusive movie starring Kris Aquino later this year, marking one of iflix's first forays into creating local original content.
Dela Cruz also highlighted that iflix's localized strategy also applies to its international content, as the local teams of each country make sure to select and carry TV shows and movies that would appeal to their respective audiences.
"We have Filipino and American content, and we also have Korean content [for the Philippines] because Korean works," explained Dela Cruz in a mix of English and Filipino. "Indian content doesn't work, and Turkish content doesn't work [here in the Philippines]. But Turkish content works all the way in Africa, while Indian content works in Bangladesh and Pakistan, and so on and so forth."
ADVERTISEMENT - CONTINUE READING BELOW
Beyond content, iflix's local play also involves adapting to the intricacies of each market. For the Philippines, that means playing in an environment with poor internet infrastructure, low price points and an increasingly mobile-centric population. Grove revealed that the team took all of this into mind when offering and fine-tuning iflix's services in the Philippines.
"We've designed the service to work in markets where mobile reception is sometimes good and sometimes not so good," said Grove. "If you watch iflix on mobile, the streaming speed is really low, the buffering is almost minimal and the picture quality is really high."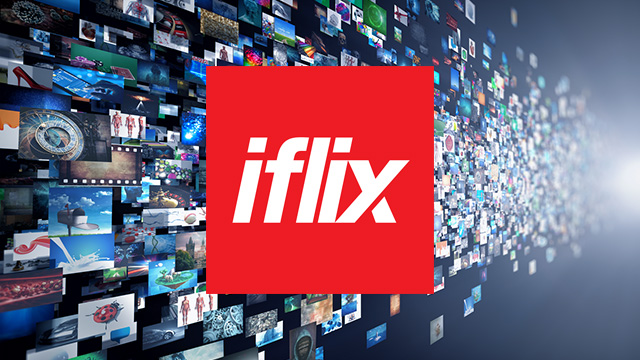 iflix is a Malaysia-based video streaming platform with an established presence in 30 countries across Southeast Asia, Africa and the Middle East
"We understand [that] internet bandwidth is scarce to say the least in the Philippines," added Dela Cruz, who discussed that iflix users can set a video's quality to match their phone's capabilities. "Why would your phone load a 4k movie? It just doesn't make sense."
Helping the company adapt to the Philippines' internet challenges is local telecommunications firm PLDT Inc., one of iflix's earliest investors and partners. Apart from being one of iflix's first major sources of funding, PLDT has also been instrumental in the company's local expansion, as Grove estimates that two-thirds of iflix Philippines' customers were onboarded because of its partnership with PLDT.
"We have a great relationship with Manny Pangilinan at PLDT," he said. "They've been incredibly supportive from day one."
PLDT isn't the only major Filipino investor in iflix, as Grove also revealed that iflix's shareholder composition is also made up of local celebrities. For him, these celebrity investors—which include Ruffa Gutierrez, Iza Calzado, Karylle and the previously mentioned Aquino—add another layer to iflix's localization play, as iflix has around five to 10 celebrity shareholders from each of its 30 countries.
ADVERTISEMENT - CONTINUE READING BELOW
"They're not really endorsers of the company [but] shareholders," described Grove. "These are genuine shareholders who invested in the company because they believe in the company, they believe in the vision, they believe in the disruption of local entertainment."
While it remains to be seen how far this disruption will go, iflix is confident that it will be able to bank on its strengths as a locally focused company to keep its niche in the increasingly crowded video streaming space. For Grove, he sees a lot of potential in iflix's Philippine market to continue growing and become one of his company's most important markets.
"Philippines is great," he said. "It's now one of our biggest markets for iflix… and it's one of the few markets that we think has the biggest potential going forward."
Related story: PH One of the "Greatest Tech Opportunities in the World" says iflix Co-Founder
*****
Lorenzo Kyle Subido is a staff writer of Entrepreneur PH