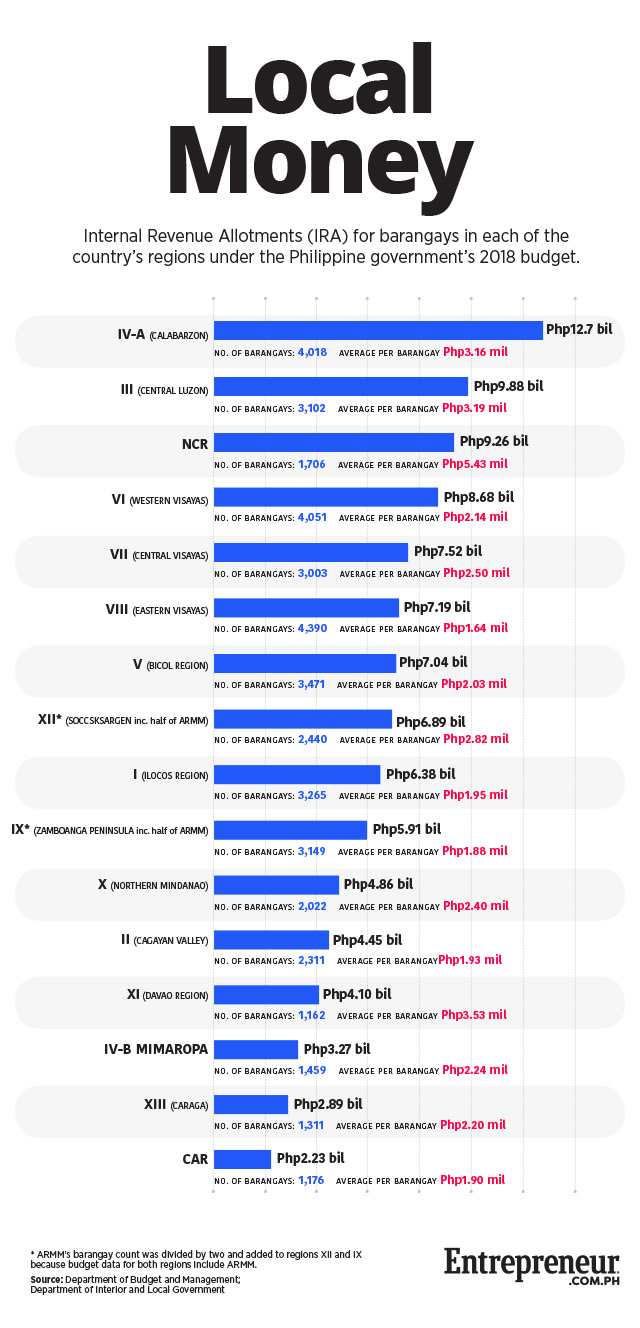 Since the first Friday of May, the country's streets have become more colorful, with every corner adorned with campaign posters, and livelier as campaign jingles blasted off speakers. All these lead to the barangay elections on May 14, as Filipinos elect the officials set to lead their local communities.
As the most basic government unit of the country, the barangay, as defined by the Local Government Code of 1991, serves as the "primary planning and implementing unit of government policies, plans, programs, projects, and activities in the community, and as a forum wherein the collective views of the people may be expressed, crystallized and considered, and where disputes may be amicably settled."
ADVERTISEMENT - CONTINUE READING BELOW
In other words, it's the government unit that should be most felt by the local citizen. And data from the Commission on Elections (COMELEC) show there is a big number of Filipinos more than ready to do the job.
The COMELEC said more than 600,000 Filipinos are running for some 335,000 barangay positions, while about 380,000 are vying for more than 335,000 Sangguniang Kabataan posts.
Aside from leading the country's communities, those who will serve as barangay officials are also set to handle and manage public funds, which have grown to a total of over a hundred billion pesos this year. 
From the national government's internal revenue allotment (IRA) alone, a major source of funds for most local government units, the exact sum this year is Php103.2 billion, according to the Department of Budget and Management. The amount will be divided among more than 42,000 barangays across 16 regions all over the country.
ADVERTISEMENT - CONTINUE READING BELOW
The infographic on this page shows the average amount of IRA that will be going to each barangay across the various regions. The average allocation varies from region to region. As well, the actual amount that a barangay receives, however, depends on its population as 60 percent of what it gets is dependent on the number of its residents. The remaining 40 percent represents its equal share of the IRA.
Apart from the IRA, barangays have other revenue sources. These include the following:
Taxes
Unknown to most, barangays are authorized to collect taxes on stores or retailers within their vicinities with gross sales of the preceding year of Php50,000 or less for those in cities and Php30,000 or less for those in municipalities at a rate not exceeding one percent of their gross sales.
This is on top of the shares barangays receive from the real property, community tax, internal revenue and other taxes collected by the province or city they are part of.
ADVERTISEMENT - CONTINUE READING BELOW
Service fees or charges
Barangays may also collect fees for the use of some of the government unit's properties and facilities. These may range from the use of the barangay's public spaces for parking to the use of concrete government facilities like basketball courts.
In General Santos City, fees charged by the barangays in its vicinity have been made centralized. The fee for the use of the Barangay's gym for example is Php100 per hour. Some barangays also have their own transport animals such as cows, carabaos and horses, which may be rented for Php100 each time.
Meanwhile, in Barangay Bel-Air in Makati City, local officials issued an ordinance seeking fees for those who will film in and around its vicinity. Charges start at Php3,000 for the first three hours with extra charge of Php1,000 for every additional hour of filming.
Clearances 
Lastly, barangays may also impose fees for every license or permit issues, may it be for a business activity conducted in their vicinity or for professional purposes of its constituents.
ADVERTISEMENT - CONTINUE READING BELOW
For example, barangays in General Santos City have different fees for various business activities. A cockfight activity would merit Php1,000 per day while a clearance to hold a pageant or any show in the area would cost Php500.
The fee for a barangay clearance for the residents in the area also varies depending on where it would be used. A barangay clearance for employment is only worth Php20 for example but a barangay clearance for water or electricity installation for a residential property is worth Php100.
*****
Elyssa Christine Lopez is a staff writer and Pauline Macaraeg is a data journalist of Entrepreneur Philippines