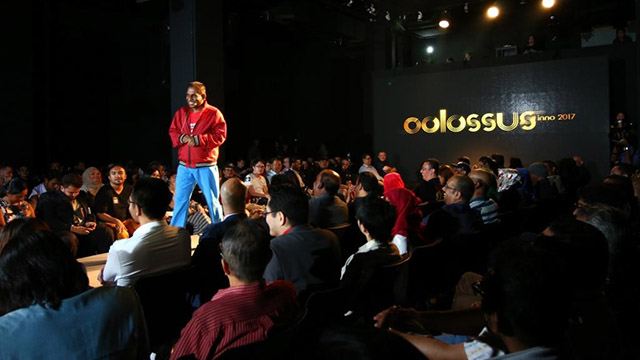 Is your business capable of solving socioeconomic problems in Southeast Asia and disrupting the ASEAN market? Here's a chance to share it with the world—and win $100,000 in the process.
Malaysian nonprofit organization Global Entrepreneurship Movement (GEM) is holding ColossusINNO2017, a competition open to entrepreneurs and startups from anywhere in the world who have an innovative business that can positively impact ASEAN society.
"ColossusINNO2017 is on the lookout for the next big solutions that help address the market gaps, which in turn will propel ASEAN nations closer towards first-world status," said Tan Sri Irwan Serigar, founder and patron of GEM, in a press release.
GEM is a Malaysian non-government organization whose aim is to democratize entrepreneurship as well as to promote the Malaysian and ASEAN entrepreneurship ecosystem globally. Since it was established in 2016, GEM has built a network of over 10,000 affiliate members from all over Malaysia.
"We are positive that a global competition of this scale and stature will attract the support from top-notch ecosystem players such as accelerators and early-stage funders," said Dash Dhakshinamoorthy, president of GEM. "And with its global support network, GEM aims to attract regional and global startups to launch their ventures in Malaysia through ColossusINNO2017."
ADVERTISEMENT - CONTINUE READING BELOW
Applicants of ColossusINNO2017 will be judged based on five criteria: concept and product, feasibility of business, target market, financials and funding, and the team behind the business.
Aside from the $100,000 cash prize, the winner will also receive mentorship from GEM's network, as well as exposure to "resources and skills to aid the growth of the idea, amongst which collaboration with the local government and corporations will be made possible in aiding a stronger market entry."
The competition is accepting applicants until October 31, and 10 finalists will be announced on November. These finalists will then pitch their businesses at the Global Entrepreneurship Community 2017, a startup conference that will be held in Kuala Lumpur from December 5 and 6, where the winner will be announced.
ColossusINNO2017, GEM's first global entrepreneurship competition, is organized in collaboration with Malaysia's Ministry of Finance and the Malaysian Global Innovation and Creativity Centre (MaGIC), a government-initiated startup accelerator.
*****
Lorenzo Kyle Subido is a staff writer of Entrepreneur Philippines.