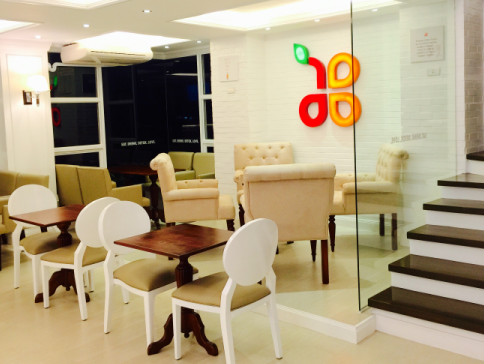 A little over a year ago, Detoxify Bar burst through the woodwork and brought with them heightened public awareness of detoxing, juice fast, organic food, and overall healthy diet and nutrition. In the months that followed, the detox revolution spread like wildfire!

From local showbiz celebrities to top international models and even a few senators and congressmen, people from all walks of life were being seen with their DB juices or the now iconic white Detoxify Bar thermal bag in hand. This year, they have broadened their reach tenfold by announcing the opening of another branch and two more franchise branches, for a total of five branches in the Metropolis (Eastwood, Tuscany McKinley Hill, Shangri-La Plaza, Westgate Alabang, and Solenad in Nuvali) with a few more lined up before the year closes.

What sets them apart from all the other juice stations and health food restaurants suddenly cropping up to join the bandwagon is the fact that they can proudly say that they are the first organic fresh-pressed juice bar and restaurant in the country! They juice their clients' drinks on the spot when the order is made. This is all part of the Detoxify Bar policy to bring their customers the freshest and most potent vegan juices possible.

Culture of excellence
Their signature juices are vitamin rich and packed with micronutrients that a lot of their regular clients first come to them recommended by oncologists and other physicians in the medical field. This same culture of excellence is brought into their kitchen as they prepare hearty yet delicious organic and salt-free meals to suit all kinds of dietary requirements and to satisfy everyone's taste buds.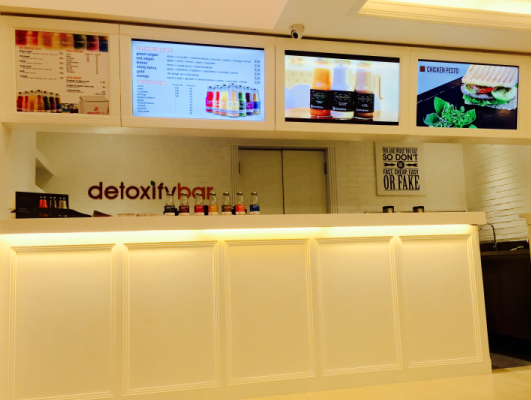 They simplified juice detoxification by having created and perfected the four types of full detox programs to address specific needs for different people: the Ultimate Cleanse, the Active Cleanse, the Partygoer / Night Owl Cleanse and the Skin & Mind Clarity Cleanse. So whether you're an outdoor, sporty type or someone who parties hard on weekends, they've got the right cleanse for you in fact their professional baristas can even customize your drink for you.

Even in between cleanse cycles, Detoxify Bar ensures that you have a safe haven where everything on the menu is good for you! Each meal they offer is the result of research and hours of collaboration between chefs and nutritionists to ensure that the food is low in fat, high in protein and overflowing with flavor!

Healthy lifestyle
ADVERTISEMENT - CONTINUE READING BELOW
Detoxify Bar offers a lifestyle. They have truly made a positive impact on the consumers market. There is greater awareness now, people are more conscientious about what they eat and drink now that they know food and drink is not merely for sustenance but is a larger factor to a person's overall well-being.

To cultivate and spread this healthy revolution even more, Detoxify Bar is aggressively expanding their horizons through franchise branches all over the country and at the rate that they are going it won't be long till this well loved juice bar and organic restaurant penetrates the global market.