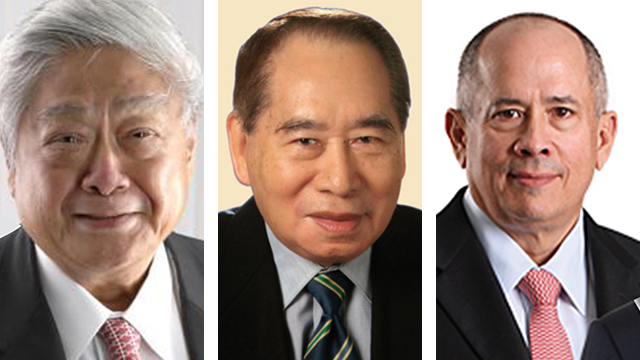 SM Investments' Henry Sy remains as the country's richest billionaire, a title he has held for nine consecutive years, according to the latest Forbes Philippines Rich List published on Thursday, August 25.
The 91-year-old tycoon leads the country's richest—who are all familiar names in business—and have a combined net worth of US$ 53 billion. The minimum amount of net worth required to make the list has also climbed to $145 million from $120 million last year.  
ADVERTISEMENT - CONTINUE READING BELOW
Related: How SM malls conquer China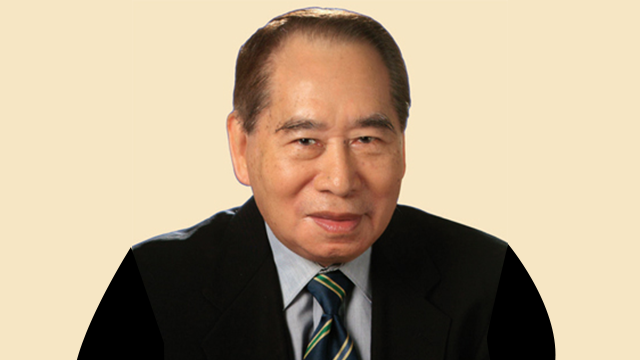 Henry Sy
While Sy remained as the country's richest, his net worth of US$ 13.7 billion is a slightly lower number from his earnings last year of US$ 14.4 billion. 
The Sy-family owned SM Investments Inc. (SMIC) consolidated all of its retail brands under SM Retail earlier this year, which has a 1.95 million sqm of retail footprint nationwide. As of August 2016, there are 55 SM Stores, 47 supermarkets, 45 hypermarkets, 147 SaveMore branches and 34 Waltermart locations.
ADVERTISEMENT - CONTINUE READING BELOW
The retail sector remains as the company's biggest driver, showcasing its robust growth from its early years as a footwear shop. The company also has interests in properties and banking.
Related: Who are the richest givers in the Philippines?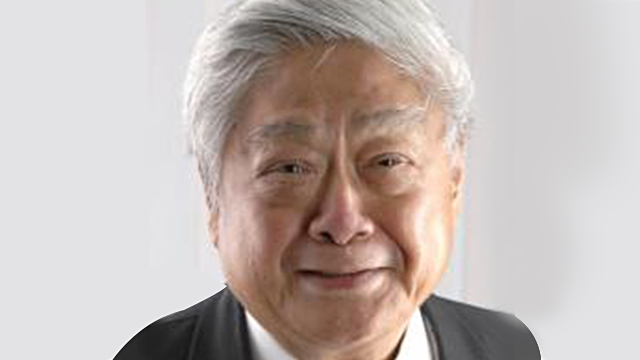 John Gokongwei Jr.
ADVERTISEMENT - CONTINUE READING BELOW
The JG Summit founder tallied US$ 6.8 billion of net worth, making him the second richest man in the country. His earnings rose by at least US$ 1.3 billion from last year, thanks to his conglomerate's continuous growth with its interests in banking, food, hotels, power, chemicals and real estate. Summit Media, the licensee holder of Entrepreneur Philippines is also under its name.
The company's airline, Cebu Pacific, has also enjoyed a steady growth in recent years, establishing itself as one of the leading choices in the domestic market with net income climbing to Php 7.7-billion for the first half of 2016.
The tycoon, who is turning 90 this year, also has interests in Robinsons Retail Holdings and Universal Robina Corp., which are both market leaders in its respective industries.
ADVERTISEMENT - CONTINUE READING BELOW
Aboitiz Family
The Aboitiz family's net worth surged to US$ 5 billion, from US$ 3.6 billion a year before, due to the strong performance of its power, banking and financial services, and infrastructure businesses.
The company has been aggressively expanding its renewable energy (RE) portfolio, opening a 59-MW solar power plant in Negros Occidental in April. RE accounts for 38 percent of Aboitiz Power's total net sellable energy capacity of 3,350 MW.
The family also emerged as the country's richest giver in the March issue of Forbes Philippines with almost Php 800 million worth of philanthropic works distributed to its two foundations, the Aboitiz Foundation and the Ramon Aboitiz Foundation.
Related: Aboitiz Equity Ventures bullish as PH welcomes new leadership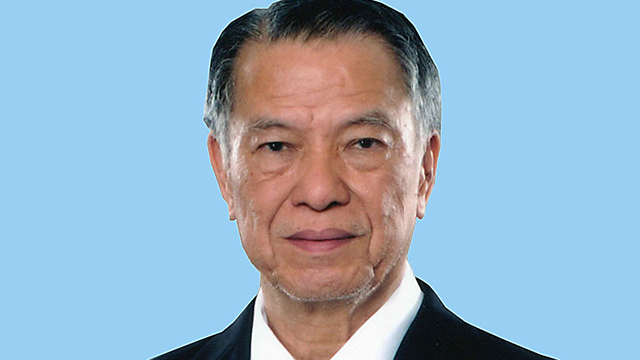 ADVERTISEMENT - CONTINUE READING BELOW
Lucio Tan
Tan's LT Group of companies enjoyed a 50 percent net income increase for 2015 at Php 6.6 billion driven by the robust growth of its banking, tobacco and real estate interests. The 81-year-old tycoon with a net worth of US$ 4.9 billion ranked as the world's 380th richest this year.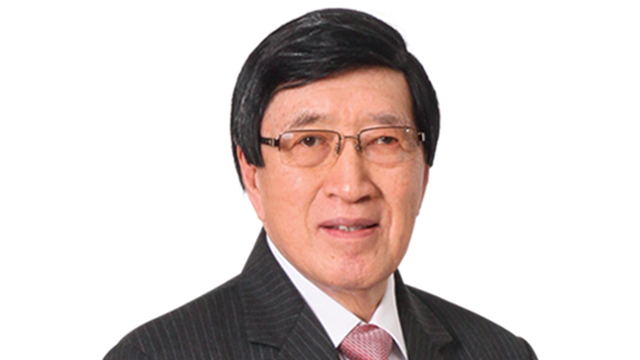 ADVERTISEMENT - CONTINUE READING BELOW
George Ty
Ty tallied US$ 4.6 billion of net worth, ranking as the fifth richest billionaire in the country. That number is seen to grow with GT Capital Holdings' acquisition of a 15.6 percent stake in Metro Pacific Investments Corp. (MPIC), one of the largest infrastructure firms in the country.
The strategic move follows the administration's plan to vigorously invest in infrastructure for the next six years.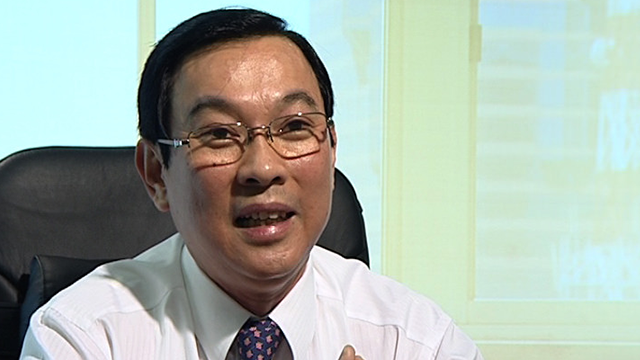 ADVERTISEMENT - CONTINUE READING BELOW
Tony Tan Caktiong
Amid Caktiong's Jollibee Foods Corporation's worldwide expansion, the tycoon emerged at sixth place with US$ 4.3 billion of net worth, almost a 100 percent jump from last year's US$ 2.2 billion. The Jollibee empire, dubbed as Asia's largest restaurant company, has 3,158 stores worldwide, 2,506 of which are in the country.
It announced in July that it is set to open 200 more stores locally and 80 to 100 abroad. The fast food chain made waves when it opened its first branch in the US Midwest at Skokie, Illinois in July 29, after hundreds stayed all night for a bite of Chickenjoy. At least 22 percent of its revenues are already coming from its international operations.
Caktiong is also a co-founder of DoubleDragon Properties which operates community malls in rural areas.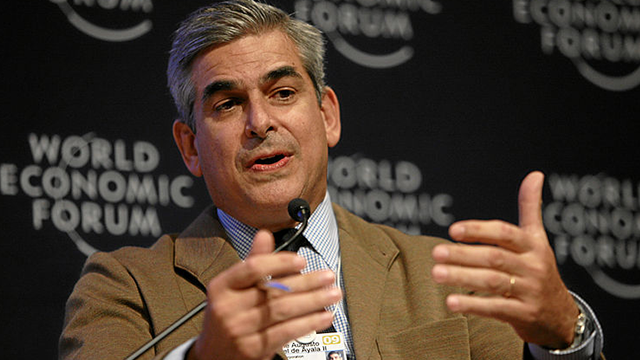 ADVERTISEMENT - CONTINUE READING BELOW
Jaime Zobel de Ayala and family
The Ayala family with a net worth of US$ 4.1 billion, enjoyed a positive year for its Ayala Corporation after it tallied a 20 percent net income growth to P22.3 billion in 2015. The upswing was largely driven by its real estate, power generation and automotive businesses. The company has also "deepened its presence" in the education sector.
Related: The 7 richest school owners in the Philippines 
Its telecommunications firm, Globe Telecom, is seen to grow its data footprint and market share (now at 45 percent) with its joint acquisition with PLDT of San Miguel Corporation's telecom assets in June.
Related: What businesses think of the PLDT-Globe-San Miguel deal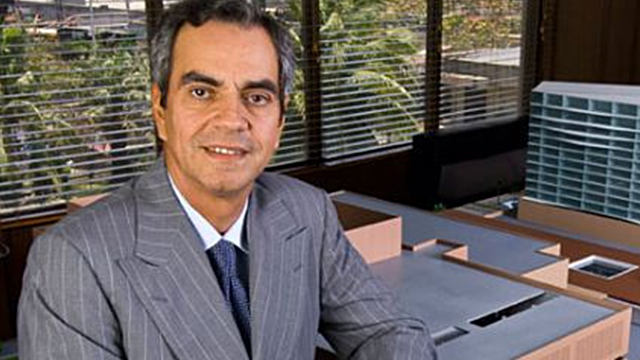 ADVERTISEMENT - CONTINUE READING BELOW
Enrique Razon Jr.
At 53, Razon is one of the youngest in the top 10 with a net income of US$ 3.5 billion. He chairs and runs the largest port operator, International Container Terminal Services (ICTSI) which has presences in Eastern Europe, Africa and the Americas. While the business may have slowed down due to the volatile world market and port congestion, Razon still has the hospitality firm, Bloomberry Resorts Co., which includes Solaire Resorts and Casino.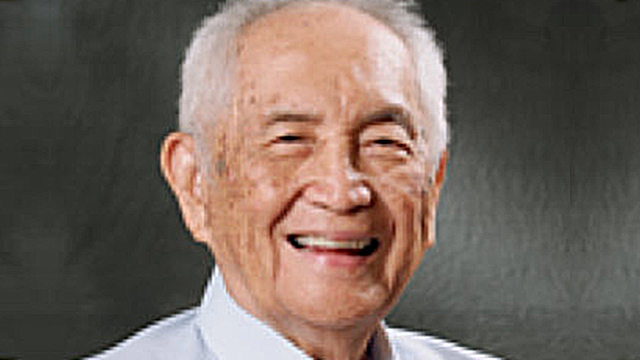 ADVERTISEMENT - CONTINUE READING BELOW
David Consunji
Consunji with US$ 3.1 billion of net worth saw his firm DMCI suffer a 5 percent year-on-year drop in net profit to Php 6.2 billion for the first half of 2016. The tycoon started as a concrete inspector and founded the construction company in 1954.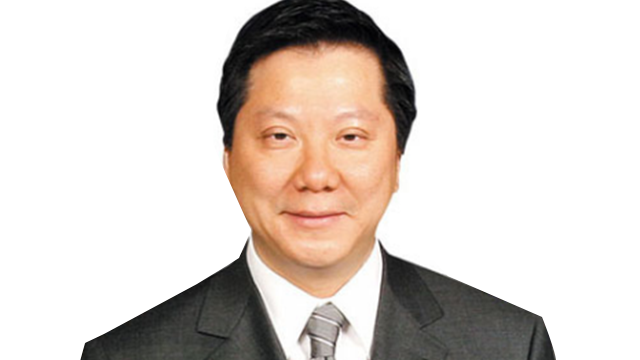 ADVERTISEMENT - CONTINUE READING BELOW
Andrew Tan
Completing the top 10 is Alliance Global's Tan with a net worth of US$ 3.1 billion. Tan's conglomerate enjoyed a surge in their 2016 first-half earnings, with an estimated Php 10 billion worth of net income in total.
Related: Megaworld, GERI, Emperador report first-half growth 
The growth was largely driven by its real estate firm, Megaworld, which leads the office space business in the country. Its distiller Emperador acquired Fundador in March this year, solidifying its standing as the largest brandy maker in the world.
*****
Elyssa Christine Lopez is Entrepreneur.com.ph's staff writer. Follow her on Twitter @elyssalopz.