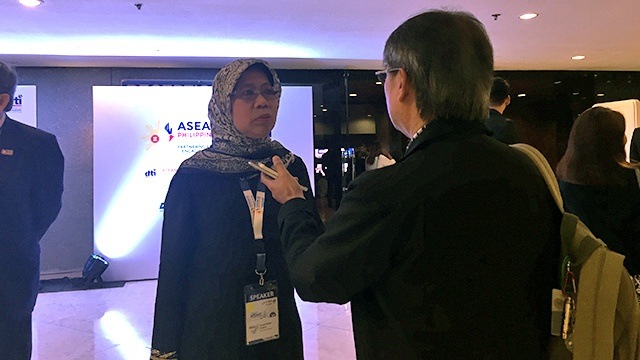 Singapore and Malaysia are home to some of the biggest startups in the Association of Southeast Asian Nations (ASEAN) region.
According to research firm CB Insights, both countries have between them 10 startups that have raised at least $1 million in equity funding as of October 2016. The list includes ride-sharing company Grab and e-commerce platform Zalora in Singapore, and content streaming platform iFlix in Malaysia. These startups also have strong presence in most countries in the Asia-Pacific.
ADVERTISEMENT - CONTINUE READING BELOW
There's a reason that the two countries figure prominently as the base for the region's fast-growing startup companies: both Singapore and Malaysia have been resolute in creating friendly environments for tech startups. But they do much more than create a supportive climate.
During the ASEAN 2017 Micro Small and Medium Enterprises (MSME) Development Summit last month, key policy makers from both countries recounted some of the important steps their respective governments took support the rise of their startups.
Invest in technology research
More than a decade ago, the government of Singapore established the National Research Foundation (NRF) to engage in basic research in technologies that can later be commercialized by private enterprises, including startups. The NRF's research output has helped several sectors to advance, from education to business.
Kurt Wee, the president of the Association of Small and Medium Enterprises in Singapore, shared in a panel discussion at the summit that the think tank has helped locals to create innovative enterprises. "It helps create the overall ecosystem to create higher-value jobs, taking an enabling approach," Wee added.
ADVERTISEMENT - CONTINUE READING BELOW
NRF's Research, Innovation and Enterprise (RIE) 2015 plan, funded by the government with SGD16.1 billion (about Php598.08 billion), resulted in strategic partnerships between private and public agencies. One of the vital chips developed by engineering solutions firm Applied Materials, now used in smartphones, was made possible through the extensive research done by Agency for Science, Technology and Research (A*STAR), which is backed by the NRF.
Aside from the RIE, the NRF also has several programs that provide funding to both startups and venture capitalists (VC). The Early Stage Venture Fund (ESVF) was established in 2008 to seed corporate VC funds that invest in Singapore-based early stage high-tech companies. In return, corporate VCs have the option to buy out NRF's shares within five years. Meanwhile, the Central Gap Fund provides financial support to engineering and/or science projects that have the potential to be commercially viable.
Both projects aim to transform scientists, engineers and researchers into entrepreneurs.
ADVERTISEMENT - CONTINUE READING BELOW
"The government gives grants to startups in a qualified area of development," Wee said. "The government helps when you want to help yourself."
Build a funding ecosystem designed for startups
For Malaysia, the landmark measure that paved the way for the growth of the country's startups was legislating a definitive regulatory framework for local equity crowdfunding (ECF) platforms. This made available huge amounts of financial resources to startups that otherwise could not get support from banks and other traditional financial institutions.
"We try to create a startup-friendly environment and I think Malaysia is the only country [in the region] which has structured crowdfunding to facilitate startups," SME Corp. Malaysia CEO Datuk Hafsah Hashim told Entrepreneur Philippines. "Through crowdfunding, you can get funds in the fastest manner without collaterals but people gain equity in your startup."
Hashim is talking about the amended Capital and Markets Service Bill 2015, which paved the way for the proliferation of ECFs, and the general acceptance of the platform as a means to raise capital. SMEs and startups may tap the option to raise as much as three million Malaysian rupiah or around Php34 million for a year.  Since its implementation in 2015, six ECF platforms have been introduced to the market, namely Alix Global, Ata Plus, Crowdonomic, Eureeca, PitchIN and Propellar Crowd+.
ADVERTISEMENT - CONTINUE READING BELOW
"We constantly try to improve the ecosystem for startups in Malaysia, still, I can see that some countries have already tried to emulate what we have started," Hashim said.
Smart or targeted tax incentives
Both Singapore and Malaysia offer fiscal incentives to startups as a means to encourage their local entrepreneurs to constantly innovate but the tax breaks are highly targeted and time-bound. The Philippines also offers tax breaks but studies have shown that many of these are unnecessary or redundant as they go to companies that would have made the investments anyway.
"High tech related businesses" or those doing business with new technologies in Malaysia, have the option to apply for a 100 percent tax exemption for its first five years of operations. Likewise, startups based in Singapore may also enjoy tax exemption for the first SGD100,000 worth of income a startup gains for its first three years of operations.
ADVERTISEMENT - CONTINUE READING BELOW
These measures are part of the reason why Singapore and Malaysia are in the Top 5 best economies to do business in for the East Asia and the Pacific Region, according to the World Bank. Now, it's up to the Philippines to learn from its neighbors.
*****
Elyssa Chritine Lopez is a staff writer of Entrepreneur PH. Follow her on Twitter @elyssalopz