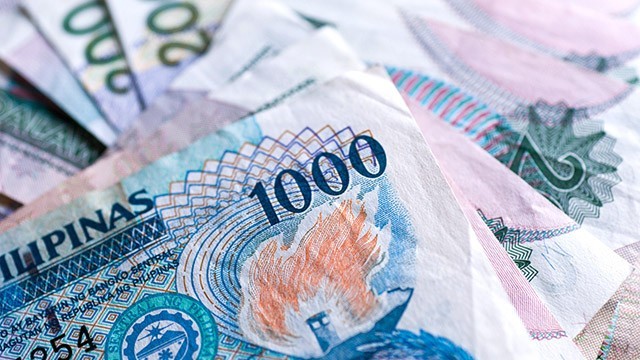 Though a lot of the social media posts triggered by the computer glitch at the Bank of Philippine Islands (BPI) were complaints about lower than expected deposit balances, there were also some that reported unexplained higher balances.
When asked about reports that some BPI depositors were able to withdraw money incorrectly credited to them, Catherine P. Santamaria, senior vice president at BPI, clarified in a live television interview that the amounts weren't as big as those mentioned in social media posts.
ADVERTISEMENT - CONTINUE READING BELOW
"From what we're seeing, the situation is not actually as big as what social media is saying because at the start of the day, we were able to bring down our system," she said on ABS-CBN News Channel Wednesday evening.
The bank deactivated its electronic banking channels early Wednesday (June 7) morning and briefly restored them last night. However, it deactivated them again on Thursday morning as it continues to correct errors in some clients' bank accounts.
Related story: BPI Deactivates Electronic Banking Channels Again After Brief Restoration
Santamaria added that some depositors have even returned the money they have withdrawn, praising them for their honesty and responsibility.
"For those that have withdrawn the money, we actually have clients who are returning it," she said. "So we're saying that we believe our BPI clients are actually honest and responsible and they know that if it's not their money that they will be returning it to us."
ADVERTISEMENT - CONTINUE READING BELOW
However, she declined to say how much was the total amount incorrectly credited to and withdrawn by some clients, and how much more needed to be recovered. "That information is not yet available," she said.
Entrepreneur Philippines earlier emailed Santamaria with some practical questions that BPI depositors, especially business owners, may have in mind. The following are her answers to these questions.
Since ATMs are unavailable, can I withdraw from any branch?
Our branches are open today until 7:30 pm. Our clients may withdraw over the counter from any of our branches.
What happens to checks that I deposited to my account in the last few days? Can I withdraw the money already?
If the checks you deposited have cleared as of today, then you should be able to withdraw your money over the counter. Our branches are open until 7:30 pm today.
How can I find out what my latest deposit balance is if ATMs are unavailable?
ADVERTISEMENT - CONTINUE READING BELOW
You may go to any of our branches to check your balance.
What should I do if my balance is more or less than what it should be?
Our systems have the accurate balances on record. If you notice any deviation, clients can go to the branch for clarification.
*****