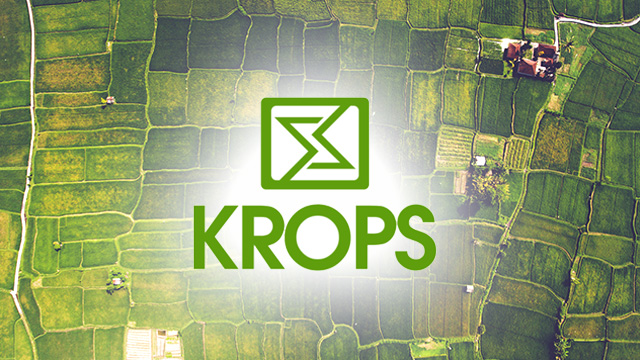 Black Cell Technology Ltd., a Hong Kong-based agricultural technology startup founded by Filipino businessman Joseph Calata, has received an order from Hong Kong's Securities and Futures Commission (SFC) to discontinue its initial coin offering (ICO) and return the proceeds to Hong Kong-based investors who took part in the offer.
"Black Cell has halted its ICO to the Hong Kong public and agreed to unwind ICO transactions for Hong Kong investors by returning them the relevant tokens following regulatory action by the SFC over concerns that Black Cell had engaged in potential unauthorized promotional activities and unlicensed regulated activities," the government agency said in a statement on its website published last March 19.
Calata's company is raising up to $16 million in cryptocurrency by selling KROPS tokens. According to a document published in the KROPS website, an investor that holds at least 500,000 KROPS tokens "will be eligible to redeem share certificates proportional to a ratio of eight tokens to one share." The company added that "the amount of tokens represent company ownership, therefore a KropCoin tokenholder becomes a Black Cell Technology Ltd. shareholder."
ADVERTISEMENT - CONTINUE READING BELOW
The SFC considers this as a "Collective Investment Scheme" (CIS), deeming KROPS tokens as securities that would require proper authorization from the agency, or else it violates the Securities and Futures Ordinance of Hong Kong.
Neither Calata nor his company has released an official statement regarding the ruling. Entrepreneur Philippines emailed the Calata Group for a comment but it has yet to respond.
Related story: Why is the SEC Blocking Joseph Calata From Selling Tokens for his HK-Based Cryptocurrency Startup to PH Investors? 
The Hong Kong SFC's ruling on Black Cell and the KROPS ICO mirrors an earlier ban from its local counterpart. Last January, the Philippines' Securities and Exchange Commission (SEC) issued a cease and desist order against Black Cell and three other related companies, barring the sale of KROPS tokens to Philippine investors.
Calata and his group had filed a petition to lift the cease and desist order, but the SEC had subsequently denied the request. In an issuance published on the SEC website last March 8, the agency stated: "The Krop Tokens and/or KropCoins are unregistered securities that are being offered and/or sold within the Philippines."
Related story: SEC on Initial Coin Offerings: If It Acts Like a Security, It Must be a Security and Must be Registered
*****
Lorenzo Kyle Subido is a staff writer of Entrepreneur PH