<>Quality education plays great importance in today's fast-changing global society. For learners to successfully position themselves as future leaders, education providers need to redefine teaching standards to arm students with the knowledge, tools, and opportunities to ensure that they gain the competitive edge.
One particular learning institution in the country, Asian School for Hospitality Arts (ASHA), takes pride as one of the rising pillars of hospitality and vocational education in Asia and being the 'home of future global hospitality leaders.' Since 2009, ASHA has maintained its mission: To imbibe the Filipino hospitality culture, to apply experiential learning, and to provide career opportunities to all ASHA graduates.  
Globally competitive
The hospitality industry offers diverse opportunities throughout the world. Whether one is projecting a future in service, management, or even cooking, ASHA opens doors to career opportunities for its graduates.  
"ASHA's life-long passion for service and learning is anchored on strong academic programs and values formation. Emphasizing green practices and I SUCCESS (Integrity and Innovation, Social Responsibility, Unity, Customer Orientation, Commitment, Excellence, Stewardship, Service Leadership) values in all our efforts, we aim to elevate the Filipino brand of hospitality across the world," said ASHA Dean Angie Blanco.
Apart from ASHA's multi-disciplinary teaching approach, it also boasts of unique facilities, which are a combination of in-classroom lectures and 'real work' environments for actual, practical application.
"ASHA's hotel-school concept, not to mention its respected faculty composed of practicing industry professionals, ensures the high quality of all the study and vocational programs that it offers," she said.  "Aside from internship opportunities abroad in USA and Malaysia such as in five-star hotels like the Ritz-Carlton in Florida, ASHA's edge are its quality education, hands-on skills training, values and attitude formation, and employment assistance."
Career advancement opportunities
Programs, both full degree and certificate courses, are tailored to fit a strata of related careers or occupations, thus ASHA students develop into versatile industry practitioners.
"We also have a very healthy instructor-student classroom ratio of 1:30, and 1 instructor per 15 students for kitchen training. This allows for more focused academic and hands-on guidance," said Dean Blanco.    
As an integral learning institution of The Cravings Group, which manages numerous restaurant chains, culinary schools, and hotels in the Philippines, ASHA students gain first-hand on-the-job training experience through internships and build relations with key influential people in the industry.
Expansion and innovations
As the Philippines is grooming itself as the travel and leisure destination of choice in Asia, ASHA is already well-positioning its graduates and students to these promising prospects.  
"As this projected boom will pave the way for the creation of tourism and hospitality-related jobs in the industry, ASHA is taking advantage of the growth and career opportunities that it will bring to our students," she said.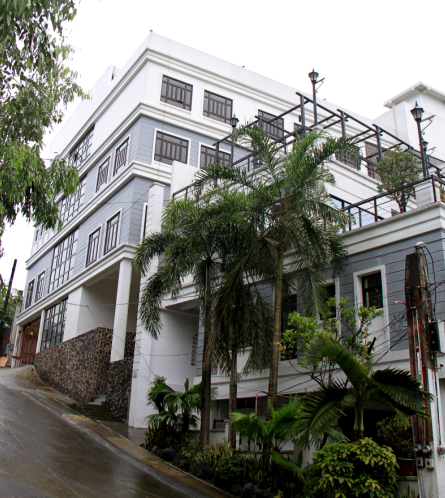 One way of doing so, noted Dean Blanco, is by strategically stepping up ASHA's tech-voc training offering and 'ladderized' education.
"By 2016, all high schools will need technical-vocational training. Meaning, they will have to tie up with TESDA or its accredited partners. Right now, we are laying the groundwork for this to take place," she said. "In fact, we shall soon serve the Grade 11-12 tech voc track of some high schools in Antipolo in 2016 under the K to 12 Program."
To support the growing community of ASHA learners and the expected increase of enrollees, new hotel-school buildings are currently underway: ASHA Cebu, a 5-story building school/ hotel which will open this June; the 2-story ASHA school in Pampanga (which will offer TESDA short courses) to be launched last quarter of the year; the renovation of the 8-story ASHA Kamias (which will also house a hotel), also set to finish by year's end; and the 6-story ASHA Makati (in front of the Ateneo Graduate School in Dela Costa) which will offer Executive Courses soon.
Currently, ASHA provides scholarship grants for high school valedictorians and salutatorians. Apart from this, students who wish to finance their education while working are offered the "Earn as you Learn" (study now, pay later program).
ASHA schools are located in Antipolo, Kamias (QC), Tagaytay, Santolan (San Juan). For more information, call 907-8642/ 0917-8787191 or visit www.asha.edu.ph.
ADVERTISEMENT - CONTINUE READING BELOW