After the government forcibly shut down Boracay Island and barred the entry of tourists and visitors beginning April 26, there's been a rush to find alternative beaches in different parts of the country. The effort to find other equally attractive swim destinations has even acquired its own hashtag, AltBoracay.
Fairly or unfairly, Boracay was singled out for closure and rehabilitation after President Rodrigo Duterte described the island's beaches as a "cesspool," presumably because of the high counts of total coliform in some of the island's famous beaches.
ADVERTISEMENT - CONTINUE READING BELOW
Related story: Shutting Down Boracay Island: What's At Stake?
Total coliform includes fecal coliform, which is present in the gut of humans and other animals. Significant counts of fecal coliform are a sign that a body of water is highly contaminated by human or animal wastes, and could pose a health risk to people swimming or diving in such waters.
Because of the health risks posed by fecal contamination of waters used for recreation, the Department of Environment and Natural Resources (DENR) conducts regular tests to check total coliform levels in major marine bodies of water surrounding many of the popular beach destinations around the country.
The results of these tests are summarized annually in the Compendium of Environmental and Natural Resource Statistics published by the DENR and Philippine Statistics Authority (PSA).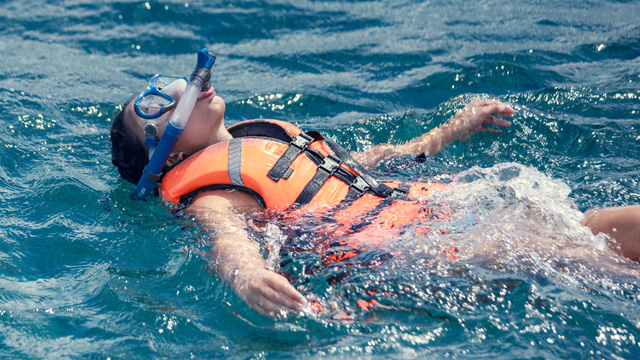 ADVERTISEMENT - CONTINUE READING BELOW
In the infographic on this page, we summarize five years' worth of data on total coliform count on 20 marine waters in Luzon, Visayas and Mindanao from 2011 to 2015, the latest available on the PSA website. We averaged the total coliform count during the five-year period for each body of marine water, and ranked them from highest to lowest. Two rankings were made, depending on the classification of the marine water—whether it's suitable for bathing and swimming, or for boating.
To be sure, a high coliform count, even if it exceeds the minimum standard, is not an automatic sign the body of water is highly contaminated. However, based on DENR guidelines, that should immediately require further tests to quantify the presence of fecal coliform.
Four of the bodies of marine waters that are regularly used for bathing, swimming, skin diving, boating and other related recreational activities recorded higher coliform than the effluent standard set by the DENR. Of these, two are found in Zamboanga City: Cawa-Cawa Beach Resort and Golf Course Beach Resort.
ADVERTISEMENT - CONTINUE READING BELOW
The beaches in the Iloilo coastline have the second highest total coliform count. Coron Bay, a popular tourist destination in Palawan, ranks fourth while the bathing beaches in Manila Bay that can be found in Cavite and Bataan follows.
Oddly, Boracay Island, famously called a "cesspool" by Duterte, recorded the least total coliform count out of the 20 water bodies. But these are based on data from 2011 to 2015. The situation may have changed drastically since three years ago. Requests for updated data made to the DENR's regional offices went unheeded, except for Region 12 or SOCCSKSARGEN.
*****
Pauline Macaraeg is Entrepreneur PH's data journalist. Follow her on Twitter @paulinemacaraeg