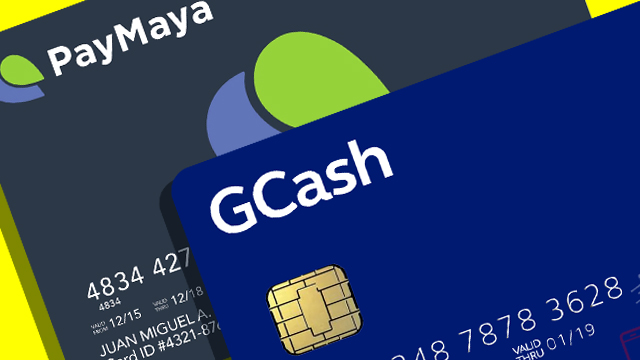 "Philippines—I think you have the opportunity to make the world's best fintech, because you have so many mobile phones, more than 7,000 islands. We should make Philippines a cashless society. When you have a cashless society, [there is] no corruption. Life is easier."
That was one of the key messages of Chinese billionaire Jack Ma when he gave a speech at the De La Salle University last October 25. The Alibaba founder is speaking from experience, as his group's digital payments service, Alipay, is one of the main reasons why the Chinese are increasingly turning to mobile as their main mode of payment.
ADVERTISEMENT - CONTINUE READING BELOW
Indeed, a survey by email-based payment system Paypal found that only 25 percent of Chinese respondents primarily use cash for financial transactions. That's the least among seven Asian countries in the survey where the average of those who prefer using cash is more than double at 57 percent.
The same survey found that 75 percent of respondents in the Philippines still prefer using cash, the highest among the seven Asian countries.
Related story: GCash, PayMaya Move Closer to Emulating Jack Ma's Cashless Payment System for PH
That's a major challenge facing GCash and PayMaya, the two mobile wallet platforms under the country's two telecommunications firms. Still, both fintech companies have made significant strides in promoting digital payments in 2017. In part, these could be credited to both platforms' moves to adopt scan-to-pay features and partnerships with international payments and messaging platforms.
QR Codes and Partnerships
Last October, both GCash and PayMaya launched scan-to-pay features for their respective apps, allowing users to pay for transactions by scanning quick response (QR) codes displayed on the merchants' storefronts with their mobile phones. When it was launched, GCash's scan-to-pay feature could already be used in over 300 merchants, while PayMaya has already partnered with schools and commercial establishments in rolling out its program.
ADVERTISEMENT - CONTINUE READING BELOW
"We've made [QR codes] a tool for people to pay quickly, securely and conveniently," said Albert Tinio, president and CEO of GCash, in a press briefing. "It's as quick as cash, but more convenient and secure."
Earlier this year, both mobile wallets established partnerships with two multinational giants to make financial services more accessible. Last September, the two companies launched a partnership with Facebook Messenger, allowing Filipinos on the messaging platform to use either GCash's or PayMaya's chatbot to instantly send money to other users on the platform. The chatbots also allow users to pay utility bills and top-up mobile load.
"The internet is Facebook for many people, so how best to include everyone into financial services and give everyone the leg up onto the financial ladder than to enable the 66 million Filipinos that we have today on Facebook?" said Paolo Azzola, COO of PayMaya, in a press briefing.
ADVERTISEMENT - CONTINUE READING BELOW
Related story: You Can Now Send Money, Pay Bills and Buy Load Through Facebook Messenger
As well, the two mobile wallets established partnerships with PayPal so that Filipinos can disburse funds transferred via PayPal to their GCash or PayMaya account. According to Tinio, this is a huge boon for the freelancers who often get their international payments through PayPal, as this allows for a cheaper and more convenient way to access the funds. Unlike disbursement through banks, transferring your funds from PayPal to either GCash or PayMaya is free, and it only takes at most one day from the previous three-to-five-day wait.
"The only method before GCash came in was to connect your PayPal to a bank account. And for those who were lucky enough to have a bank account, the process was painful and expensive," Tinio told Entrepreneur Philippines. "So we were solving that pain point for them."
Related story: PayPal Now Helps Freelancers, SMEs Bill Clients and Track Payments
ADVERTISEMENT - CONTINUE READING BELOW
Growing user base
GCash's and PayMaya's partnerships with companies like Messenger and PayPal is one of their main strategies in bringing financial services to unbanked individuals, which make up 86 percent of the country's households, according to the most recent data from the Bangko Sentral ng Pilipinas (BSP). Through their services, Filipinos who do not have bank accounts and credit cards now have various means to send money, pay bills and shop online.
"Democratizing payments is a channel towards improving the lives of millions of Filipinos," said Azzola. "Now, sending money is as easy as chatting with your friend."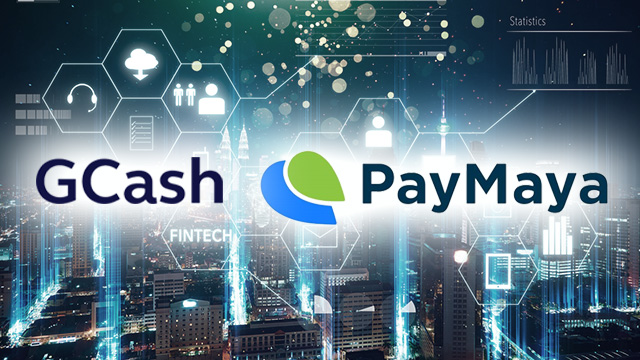 ADVERTISEMENT - CONTINUE READING BELOW
The two companies' push to bring financial services to the unbanked has led to a wide network of e-money users in the country. As of November 2017, GCash had over five million users, with around 700,000 of them using its services regularly, according to Tinio. For PayMaya, it revealed in parent company PLDT Inc.'s financial presentation for Q3 2017 that it handles over eight million accounts.
While those are impressive numbers, it is still far from tapping the country's unbanked population, and to that end both GCash and PayMaya see huge opportunities for business growth. But one of the biggest hurdles holding back this growth is the very low adoption rate of cashless payments in the country.
"When you're used to paying cash, it's hard to move people to another method [of payment] until they realize that there's an advantage in it for them," said Tinio. "With these [cashless] services, it's about experiencing it. And it's not just about experiencing it one time."
ADVERTISEMENT - CONTINUE READING BELOW
Help from Jack Ma and BSP
Fortunately, both companies are looking into beefing up their operations by bringing in international partners. Last February, GCash's parent company Mynt formed a partnership with Jack Ma's Ant Financial to further improve its business. In a statement, Globe Telecom CEO Ernest Cu described GCash's new scan-to-pay feature as the partnership with Ant Financial "bearing fruit."
Related story: Jack Ma is Poised to Disrupt PH's Trade and Payments System, and Why That's a Good Thing
While PayMaya has not formally announced any similar partnerships, a BusinessWorld story last November 28 revealed that PLDT Chairman Manuel V. Pangilinan said that he is open to bringing in a Chinese company as a partner for Voyager Innovations, the parent firm of PayMaya. He said that Voyager is "looking for strategic partners" for both its fintech and e-commerce businesses.
As well, the two companies are supported by the BSP, being two of very few non-banking financial institutions that are licensed electronic money issuers (EMIs). In a report on the state of the Philippine Banking System released earlier this year, the BSP recognized GCash and PayMaya's SMART Money as "two of the most popular forms of e-money in the Philippines today."
ADVERTISEMENT - CONTINUE READING BELOW
"The BSP has always been in constant dialogue and has been great guidance to institutions like GCash and like ourselves, and we are very thankful for that," said Azzola. He added that many of PayMaya's innovations "wouldn't be possible without a solid and very progressive Central Bank."
Related story: PH E-Money Transactions Soar Past Php1 Trillion in 2016 
Alongside its own National Retail Payment System project, both GCash and PayMaya will play a critical role in meeting the BSP's aim of promoting cashless transactions. While only one percent of transactions in 2015 were considered electronic, the BSP is aiming to increase that to 20 percent by 2020.
With a solid footing in the market, several established partnerships and backing from both private investors and the public sector, GCash and PayMaya are on their way to fulfilling Jack Ma's mission of making the Philippines a cashless society. Both are optimistic on the prospects not only of their respective companies, but also for the fintech industry of the country.
ADVERTISEMENT - CONTINUE READING BELOW
"We have come a long way since launching PayMaya two years ago, and I really can't wait to see where we are in a couple of years' time," said Azzola.
"I think it is doable," said Tinio on the BSP's ambitious 2020 goal. "I think there's going to be a tipping point somewhere in the next two or three years where e-money will hit its stride."
*****
Lorenzo Kyle Subido is a staff writer of Entrepreneur PH