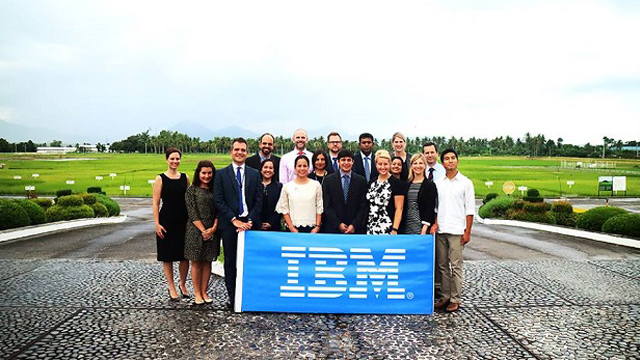 IBM's Corporate Service Corps has provided over $80 million in consulting services for free in 38 countries, including the Philippines
IBM is a world leader in the technology sector, paving the way for cognitive systems and artificial intelligence. As a way of giving back and uplifting technology standards in different sectors of society, the company's IBM Service Corps helps communities worldwide by engaging local government, business and civic leaders on technological, civic and social initiatives of vital importance. 
Since the program started, the IBM Corporate Service Corps (CSC) has provided over $80 million in consulting services for free on over 1,200 projects in 38 countries. The services are rendered by over 3,300 of IBM's experts, including over 30 Filipinos, making it the largest program of its kind in the world. The Philippines has already received over $7 million worth of free consulting services from 18 CSC teams composed of about 200 IBMers. In fact, there have been 18 CSC teams in the country since 2008.
ADVERTISEMENT - CONTINUE READING BELOW
On education, food security
For Luis Pineda, IBM Philippines president and country general manager, one of the most notable projects so far is the development of an analytics specialization track for business and IT courses. This has been made possible with the Commission on Higher Education (CHED) and Asia Pacific College.
Related story: Up to 500K New Analytics JObs Seen in PH By 2022: Interested? Here's a Checklist of Skills You'll Need
According to Jed Loma, head of the Master in Management Program of Asia Pacific College, the CSC's most important and most significant achievement was to convince CHED to come up with a comprehensive memorandum in 2013 that was disseminated to educational institutions all over the country.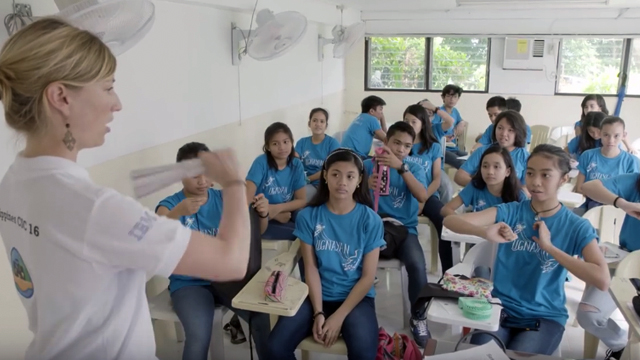 IBM's CSC has worked on projects involving education, food security, data analytics and many others
"Thanks to IBM, CHED was able to put everything into writing and put everything into a structured format so that the memorandum is now our guide in doing trainings and even teaching our students in the classroom," Loma said.
ADVERTISEMENT - CONTINUE READING BELOW
Another valuable contribution of CSC is the improvement of the global food security program of the International Rice Research Institute. IRRI used the output of the IBM team to develop a business plan that enabled them to understand their capacity to transfer knowledge, to define their market segments and to understand their cost structures, according to Bruce Tolentino, IRRI's deputy director general for communications and partnerships.
"Given this improved understanding and analysis of our business practices in relation to our education, we are now a better institution and better prepared to tackle the challenges that are before us in terms of technology transfer," Tolentino said.
Pineda added that the IBM CSC was instrumental in improving the National Online Survey project of the National Economic and Development Authority (NEDA).
Nerrisa Esguerra, Development Information Staff director of NEDA, said that IBM provided four options for the platform of Ambisyon 2040, a survey that will ask and gauge the aspirations of Filipinos.
On disaster and preparedness
For its 18th deployment in the Philippines, 17 of IBM's most talented employees from the United States, Mexico, Japan, India, Italy, Canada, Australia, Brazil and Germany teamed up with three US Peace Corps Response Volunteers as part of an innovative public-private partnership agreement between IBM and the US Peace Corps.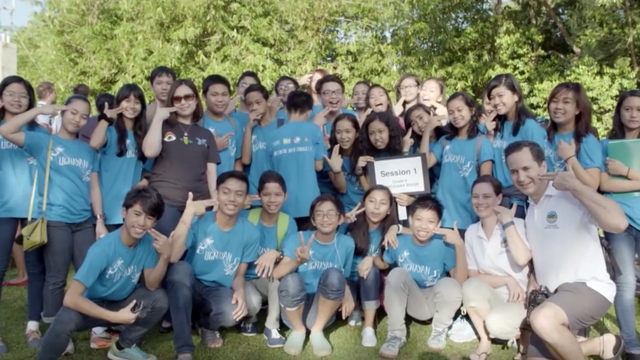 ADVERTISEMENT - CONTINUE READING BELOW
There have been 18 IBM CSC teams in the Philippines since 2008
The teams spent one month working with the Philippine Institute of Volcanology and Seismology (PHIVOLCS) and Philippine Atmospheric, Geophysical and Astronomical Services Administration (PAGASA), making short and long-term recommendations in support of key initiatives with the two agencies tasked with disaster management-related missions.
For the Seismological Observation and Earthquake Prediction Division (SOEPD) of PHIVOLCS, the team helped work on the development of an Earthquake and Tsunami Information System that automatically generates earthquake and tsunami bulletins and messages that can be quickly posted on the PHIVOLCS website, social media platforms and sent via text message and fax.
Another team gave recommendations on the Data Management and Integration project of the Geology and Geophysical Research and Development Division (GGRDD) of PHIVOLCS to improve GGRDD's data management (storage, retrieval, protection, maintenance and monitoring) through the development of a system, architecture or dashboard. This is particularly important to PHIVOLCS when it assesses the risk of hazards prior to infrastructure and development projects.
These two projects are designed to allow the agency to provide a timely and accurate response to their clients and stakeholders, as well as impact their risk assessment, disaster preparedness planning and decision-making processes.
For PAGASA, a third IBM team helped develop a Strategic Communications Plan to assist the agency in identifying effective approaches on how it could utilize information and communications technology, particularly social media and other communication platforms, in providing weather information and advisories to the public.
A fourth team helped enhance PAGASA's IT Security capacity through a vulnerability assessment and gap identification in the agency's systems and network infrastructure.
ADVERTISEMENT - CONTINUE READING BELOW
These improvements in PAGASA will contribute to more effective communication systems and practices in disaster preparedness and management for the country, as well as give the general public access to real-time and non-disruptive weather information that they need to prepare for to minimize damages during natural disasters.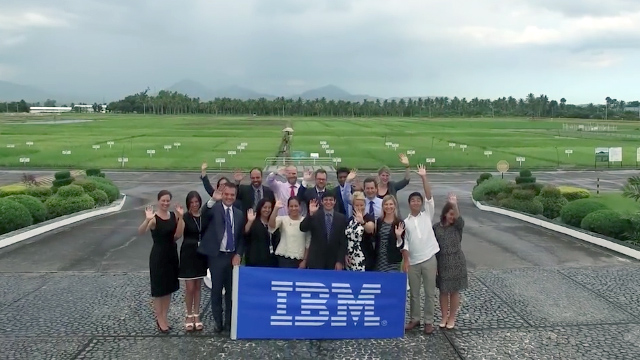 IBM CSC teams spent one month working with PHIVOLCS and PAGASA making short and long-term recommendations in support of key initiatives on disaster management-related missions
"The Philippines continues to be a favorite region for IBM Corporate Service Corps, as the country's agencies take their responsibilities seriously and professionally, and are eager for input to truly improve the lives of citizens here," Pineda said.
"We never forget that this is much more than an academic exercise; the recommendations we make have the potential to make a real difference in society." 
*****
Nicai is the marketing head of Rising Tide, a technology solutions company. She is also the Manila Bureau Manager of Probe Media Foundation's Mulat Pinoy-Kabataan News Network and a regular contributor for SPOT.ph. Follow her on Twitter, @nicaideguzman, and LinkedIn, https://www.linkedin.com/in/nicaideguzman 
ADVERTISEMENT - CONTINUE READING BELOW