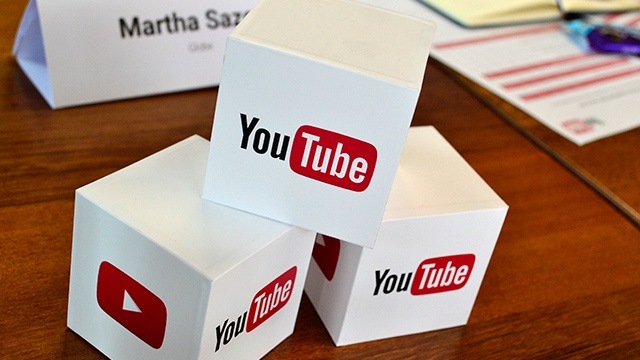 When Google released the YouTube Ads leaderboard for the first half of 2017, it was clear that the videos which resonated the most with audiences across the country are backed by data and insighting. Of course, it also helped that the brands presented their video advertisements with wonderful storytelling and great visuals and audio.
ADVERTISEMENT - CONTINUE READING BELOW
Gabby Roxas, country marketing manager for Google Philippines, said that this is their eighth leaderboard and for this list, the brands definitely earned the attention of Filipinos, many times over.
"The leaderboard highlights the most watched ads on YouTube in the Philippines and is a great snapshot of Filipino creativity and storytelling ability," he said.
"The range and quality is outstanding and it's great to see all the brands on the list doing so well," Roxas added.
1. #CreateCourage - Rogue One: A Star Wars Story
Globe
2. Kaya Niya, Kaya Mo
McDonald's
3. Nesfruta Buko? Why Not Coconut!
Nesfruta
4. Experience out-of-this-world-joy with #smoothandchocolatey Cadbury Dairy Milk
Cadbury
5. #NoMoreKapitWiFi with #GlobeAtHome Prepaid Wifi
Globe
6. The Boy Who Loves To Study
McDonald's
7. Kwentong Jollibee Valentine Series: Crush
Jollibee
8. Commute Pa More, #FreshPaMore with Kathryn Bernardo
Rexona
9. Make meaningful connections like never before
Smart
10. Ang Regalo ni Lolo
Jollibee
Consumer insights and social listening
ADVERTISEMENT - CONTINUE READING BELOW
Each of the brands stressed the importance of mining a consumer insight and using it to create a good story.
Charly Atienza, head of marketing services at Globe, said that they latched on the insight that "We can all be heroes" for their top-viewed ad.
"It's a tall order to promote a movie and tell a good story," Atienza said, adding that they also have to tie-in their brand in the ad.
Their video, which features a girl with cancer wearing a Storm Trooper helmet, garnered over seven million views. It also went viral in a global scale, with international news organizations reporting about it.
Another video of Globe which made it to the top 10, "#NoMoreKapitWifi," was also borne out of their research and insighting. They have discovered the common sentiments of their urban millennial market who experience "nakaw wi-fi" and "kapit wi-fi." They created a horror-comedy ad based on this common experience, which veered away from the usual dramatic videos prevalent at the time.
ADVERTISEMENT - CONTINUE READING BELOW
For Jollibee, who earned two spots in this year's leaderboard, it was important to use the appropriate hugot song for their video "Crush," one of the videos in their Valentines series. Around the time the video was released, sales for the Yum burger quadrupled, according to Arline Adeva, brand communications and PR director of Jollibee.
"It's not enough to tell a good story, with a good cast, director, etc. Sometimes it's also a good song," Adeva said.
On the other hand, Rexona's video, which tells the experiences of people during commute, is also a result of the brand's discovery that there's still a spot for long-form videos, especially when people are commuting or during the middle of the day.
"We noticed that if we're talking about deodorant, digital is a lot more pervasive," said Cara Favila, marketing manager of Unilever Philippines.
Values and family ties
ADVERTISEMENT - CONTINUE READING BELOW
Aside from the usual catchy or poignant tunes that dominate the leaderboards every time, Filipino values are also reflected in the current roster of top ads.
With Globe's ad promoting courage and Jollibee celebrating generosity, brands know that if they want their audience to care, they have to share their values. Appealing to Filipinos' sense of community spirit is a great way to demonstrate this.
Since Filipinos are very family-centric, brands have also used stories about families to touch the hearts of their viewers. Four out of 10 of the ads played on this theme, including McDonald's story of a mother and son persevering and Smart's tale of a son sharing his adventures with his sick mother.
Christine Lao, marketing director of McDonald's Philippines, said that despite not using celebrities or catchy songs in their ads, they still made it to the top ten because they based the story from a consumer insight. They did social listening and validated their followers and customers' interest in the story of the boy who was helped by McDonald's in his education.
ADVERTISEMENT - CONTINUE READING BELOW
For Carlo Endaya, vice president for digital products and partnerships of Smart Communications, they also found it important to find the right consumer insights that tie in really strongly with their brand.
"The more they strive, the less connected they become," Endaya said, prompting them to create a story that brings a mother and son together because they are connected.
For these brands, YouTube has given them the platform and opportunity to tell a longer-than-usual story which may not otherwise work for television. While most of these brands don't expect to put all their budget in digital just yet, they acknowledge that they are seeing the growth especially when they want to cater to the millennial market.
*****
Nicai De Guzman is the marketing head of Rising Tide, a technology solutions company. She is also the Manila Bureau Manager of Probe Media Foundation's Mulat Pinoy-Kabataan News Network and a regular contributor for SPOT.ph. Follow her on Twitter @nicaideguzman, and LinkedIn.
ADVERTISEMENT - CONTINUE READING BELOW