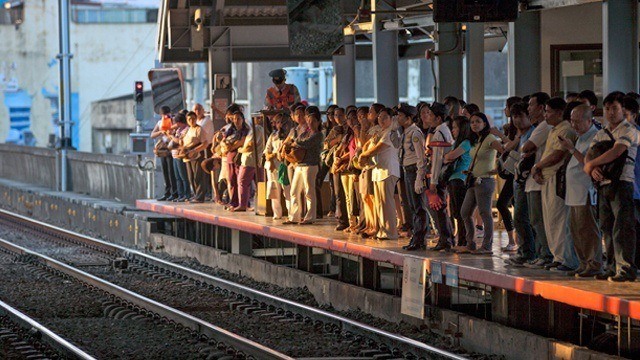 On average, a Filipino adult has a net worth of $9,878 in 2016, according to Credit Suisse's Global Wealth Databook 2016. That is 3.6 times the level at the start of the millennium when a Filipino adult owned only $2,768 on average.
While the growth rate may look impressive, one must take into account the almost two-decade long period. Annually, the mean growth rate amounts to less than 10 percent, which is unadjusted for the effects of consumer price inflation.
ADVERTISEMENT - CONTINUE READING BELOW
The disparity between the mean wealth of Filipino adults and their counterparts in the Asia-Pacific region and the world remains large. As of last year, the country's average wealth of $9,878 is only 21.3 percent of the Asia-Pacific average of $46,325, and 18.7 percent of the global average of $52,819.
To be sure, those figures are better compared to 16 years ago when the mean wealth of Filipino adults amounted to only $2,768 — less than a tenth of both the regional and global average.
Related link: How Many Filipinos Have a MIllion Dollars? A Swiss Bank Tries to Count 
However, the narrowing of the wealth gap is due to a slow down in the pace of growth in average wealth in the Asia-Pacific and the world.  The mean wealth held by adults rose by only 37 percent in the region and 67 percent globally.
In contrast, Filipinos' average wealth rose by 257 percent over the same period. The Philippines could have grown faster still if it adopted economic policies that promoted more equitable economic growth such as the ones implemented by Indonesia, a low-income country whose average wealth rose by 331 percent between 2000 and 2016.
ADVERTISEMENT - CONTINUE READING BELOW
But there seems to be an undesirable aspect of wealth trends in the Philippines. Along with rising average wealth, inequality also seems to be trending up. A possible indication is the widening disparity between the average wealth and median wealth of Filipino adults. While their average wealth amounted to $9,878 last year, their median wealth was only $2,055, equivalent to a difference of 79.2 percent. That gap has steadily risen since 2008 when it fell to a low of only 72.6 percent.
(The following example explains the difference between median and average, which could be distorted by a single or few unusually large numbers. Given a group of three jobless people who don't earn any monthly salary, then their average pay is zero. But add just one person whose earnings is Php200,000 and the group's mean pay suddenly goes up to Php50,000. In contrast, the group's median pay is still zero despite the addition of the highly paid person. That's because median, another statistical measure of central tendency, is based on the quantity lying at the midpoint of a range of values, and is unaffected by extremely high or low numbers, unlike the average.)
ADVERTISEMENT - CONTINUE READING BELOW
In putting together the report, Credit Suisse compiled data from household balance sheets and other sources of wealth distribution data. The report includes data from over 200 countries and spans all income levels.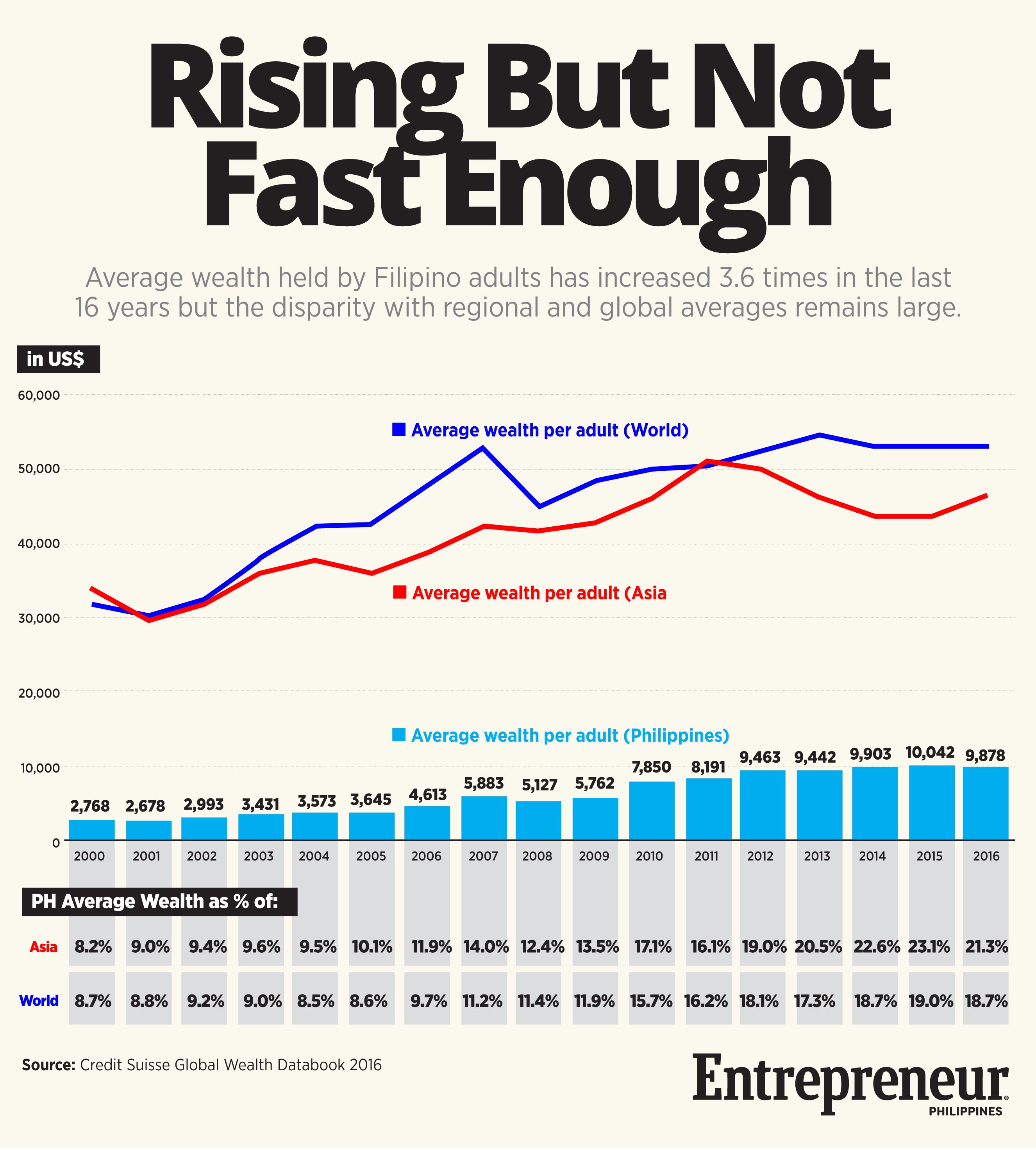 -----
Lorenzo Kyle Subido is a staff writer of Entrepreneur PH