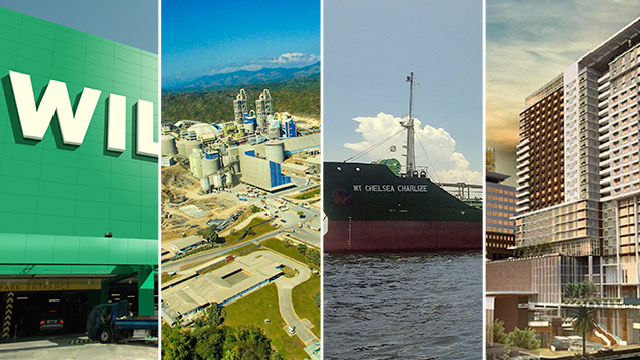 In 2017, four companies launched initial public offerings (IPOs) and listed on the Philippine Stock Exchange (PSE). While this puts it at par with the previous two years, which also saw four IPOs each, this is lower than the target of six to eight IPOs set by the PSE at the start of the year.
ADVERTISEMENT - CONTINUE READING BELOW
While the four newly listed companies are very distinct from each other, one can draw out similarities from their respective businesses. Three of them are benefiting from the country's real estate boom, engaging in property development, construction or home improvement retailing. Two have provincial origins in Cebu and Davao. As well, all four companies are controlled by entrepreneurial families.
Related story: Financial Adviser: 5 Things to Know Before Investing in IPO Stocks
Here's a look back at the four companies that debuted in the stock exchange last year, as well as a quick look at how each of them are doing financially.
1. Wilcon Depot Inc. (WLCON)
Listing date: March 31, 2017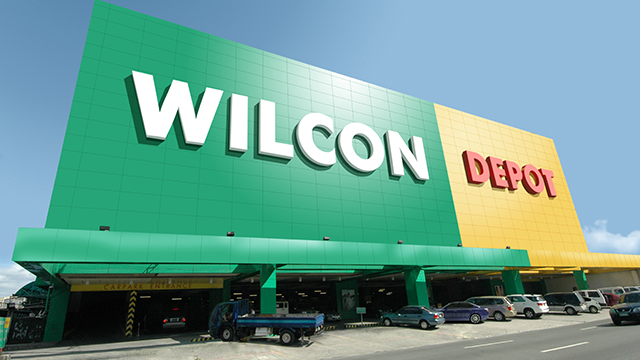 ADVERTISEMENT - CONTINUE READING BELOW
The first IPO of 2017 belonged to Wilcon Depot, the country's largest retailer of home improvement goods such as furniture, construction supplies and appliances. It currently runs 41 branches nationwide, commanding more than 50 percent of market share in the "bigbox" segment of home improvement retailers.
The company's stock price closed at Php8.28 apiece last Dec. 29, a 64-percent increase from its offer price of Php5.05 per share. Its revenue for the first nine months of 2017 saw a more modest increase, rising 11.1 percent to Php13 billion. 
While Wilcon is the only company in the list to have favorable changes in stock price, it does not close 2017 without setbacks. In a press release dated November 16, 2017, the company revealed that its recent projects were "experiencing construction delays due to logistics challenges and uncooperative weather," which meant that they would not open their planned eight branches this year. However, the company was quick to clarify that this was "not expected to adversely impact [its] earnings for this year or contract the planned 29 stores from 2017 to 2021."
ADVERTISEMENT - CONTINUE READING BELOW
Founded in 1977, Chairman William Belo started out with a 60-square-meter hardware shop in Quezon Avenue. In its journey to becoming the dominant player in home improvement retailing, Belo credits his stores' smart locations as a major factor in business growth, as all of Wilcon's earliest stores were close to construction sites of then-developing communities such as Fairview and Corinthian Gardens. 
Related story: Wilcon: From a 60-sqm Store to PH's Biggest Home Improvement Chain
2. Eagle Cement Corp. (EAGLE)
Listing date: May 29, 2017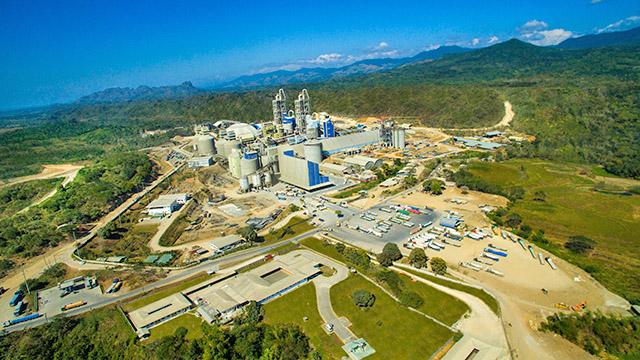 ADVERTISEMENT - CONTINUE READING BELOW
When Eagle Cement launched its IPO last May, other major players in the cement industry were going through a rough patch with lower revenues amid weaker demand. The company doesn't seem to be following that trend this year. For the first nine months of 2017, its revenue increased by 11.9 percent to Php11.2 billion, which the company credited to a "more than 20-percent jump in sales volume of bagged and bulk cement."
However, Eagle Cement didn't escape a general decline in share prices of listed cement companies. Eagle Cement closed 2017 with a share price of Php14.78 apiece, a 1.5-percent decline from its offer price of Php15.00. But that is still better than its bigger competitors, as Holcim Philippines saw a 26.6-percent decrease in share price from May 29 to Dec. 29, while Cemex Holdings Philippines' share price dropped 33.3 percent in the same period.
Related story: Ramon Ang's Cement Company Launches IPO Amid Rough Period for Bigger Rivals
ADVERTISEMENT - CONTINUE READING BELOW
Eagle Cement was founded in 1995 by Ramon Ang, who is best known as the president and COO of diversified conglomerate San Miguel Corp. The listing of Eagle Cement last May triggered a boost in his net worth to $2.3 billion, which according to business magazine Forbes makes him the 10th richest person in the Philippines.
3. Cebu Landmasters Inc. (CLI)
Listing date: June 2, 2017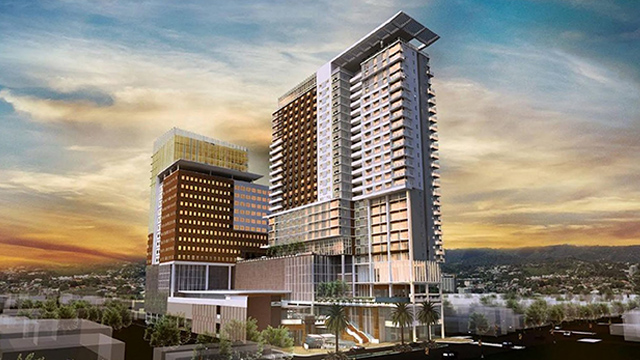 ADVERTISEMENT - CONTINUE READING BELOW
Four days after Eagle Cement listed on the Exchange came another newcomer to the PSE in Cebu Landmasters. It currently has 42 completed and ongoing projects in its portfolio that are all located in Cebu, Davao and Dumaguete, with plans of expanding to Bacolod and Iloilo in the near future. 
Related story: With 13 Completed Projects, Cebu Property Developer Rolls Out IPO
The company's revenue surged by 67.5 percent to Php2.8 billion in the first three quarters of 2017. In addition, Cebu Landmasters' net income more than doubled to Php940 million, and it said in a press release dated Nov. 6 that it is "on track to surpass the Php1.2-billion net income year-end target."
However, its stock price told a different story as it closed at Php4.88 apiece on Dec. 29, a 2.4-percent decrease from its offer price of Php5. Despite this, Jose Soberano III, chairman of Cebu Landmasters, said in the press release that the team is "very pleased with our company's performance this year."
ADVERTISEMENT - CONTINUE READING BELOW
Cebu Landmasters was established in 2003 by Soberano and his family. Last October, Soberano was recognized for his contributions to the property market in the Visayas and Mindanao regions and won the Industry Entrepreneur of the Year award for real estate in Ernst & Young's Entrepreneur of the Year Philippines 2017.
4. Chelsea Logistics Holdings Corp. (CLC)
Listing date: August 8, 2017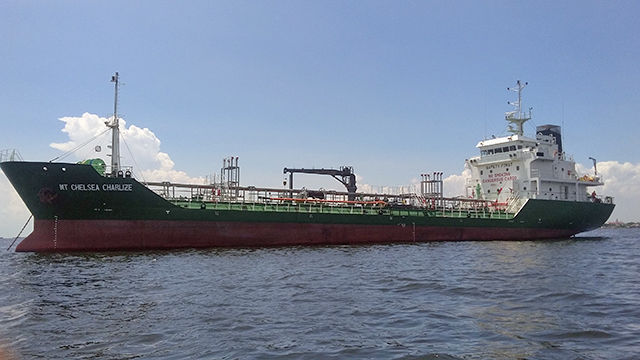 ADVERTISEMENT - CONTINUE READING BELOW
The final IPO of 2017 was launched by Chelsea Logistics, a shipping company based in Davao. Among its various subsidiaries include fellow listed logistics company 2GO Group, of which it bought a 28.2-percent indirect stake last March.
Chelsea Logistics reported revenues of Php2.3 billion for the first nine months of 2017. As the listed company was only incorporated in August 2016, it does not have comparative figures for the first nine months of 2016. Its stock price was at Php8.78 last Dec. 29, a decrease of 17.8 percent from its offer price of Php10.68.
Despite the decrease in share price, the last few months of 2017 saw a lot of activity from Chelsea Logistics that is seen to boost its operations in 2018. In September it acquired Starline Ferries, a roll-on, roll-off (RORO) operator, while in November it purchased several vessels that increased its shipping capacity by 10 percent, according to a press release dated Dec. 12.
The listing of Chelsea Logistics added to the eventful year of its founder, Dennis Uy, who made a string of business acquisitions all throughout 2017. These include education firm Enderun Colleges, Clark-based property developer Global Gateway Development Corp. and the Philippine operations of convenience store chain FamilyMart.
ADVERTISEMENT - CONTINUE READING BELOW
Related story: How Rich is Davao-Based Entrepreneur Dennis Uy?
*****
Lorenzo Kyle Subido is a staff writer of Entrepreneur PH