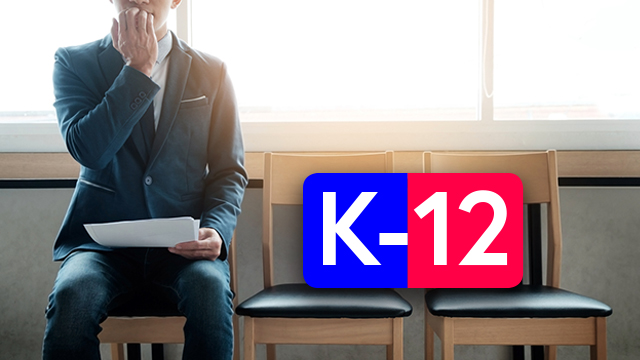 When the Aquino administration enacted the Enhanced Basic Education Act of 2013, its main goal was simple: create employable high school graduates. The law made the Philippine schooling system at par with the international standard of 12 years of basic education—six years in elementary, four years in junior high school and two years in senior high school.
The additional two years were meant to help the high school students master a specialization that may help them find work or engage in a livelihood later, especially if they decide to forego college education. Apart from the college track, they could also choose three others designed to make them employable right after senior high school. These are: technical, vocational and livelihood; sports and arts; and design.
Five years since the program was enacted into law, schools nationwide have graduated the first batch of students who went through the entire K-12 program this March, potentially adding 600,000 Filipinos to the workforce. But are employers ready to take them into their fold?
ADVERTISEMENT - CONTINUE READING BELOW
According to the latest Fresh Graduate Report of online jobs portal JobStreet.com, not so much. In a survey with 503 employers, JobStreet learned that only 24 percent of hirers are willing to employ K-12 graduates while 35 percent have made a definite decision not to. The rest of the fold are still indefinite with their stand.
"I think K-12 graduates have the chance to be employed but very minimal. Probably not in the space of white-collar jobs, but other vocational jobs like service, blue-collar jobs," said JobStreet Philippines Country Manager Philip Gioca in a press briefing on April 18. "Even if I were the businessman, I will get the most out of the opportunity now [when employing] which I prefer, college graduates."
The same report revealed only companies involved in the BPO and manufacturing industries, professional services, retail and machinery and equipment are willing to give the new high school graduates a chance.
Still, if they are able to get into the workforce, their roles will be limited to clerical or service-related jobs as the hirers said they are most likely to be assigned in administrative, customer service, sales and marketing, operations and IT departments.
Monthly pay may also be lower compared to those offered to college graduates as 94 percent of the hirers willing to take them in say salaries will only range from Php12,000 to Php15,000. The average expected salary of a fresh college graduate in 2017 was Php19,785.
Gioca suggests high school graduates to try getting into an internship program before applying for a job to give them the necessary work experience that most employers look for.
ADVERTISEMENT - CONTINUE READING BELOW
"They [K-12 graduates] have to bear in mind that they will be screened with the same screening process of a fresh graduate in college so they have to be very good in what they do," he added.
*****
Elyssa Christine Lopez is a staff writer  of Entrepreneur PH. Follow her on Twitter @elyssalopz