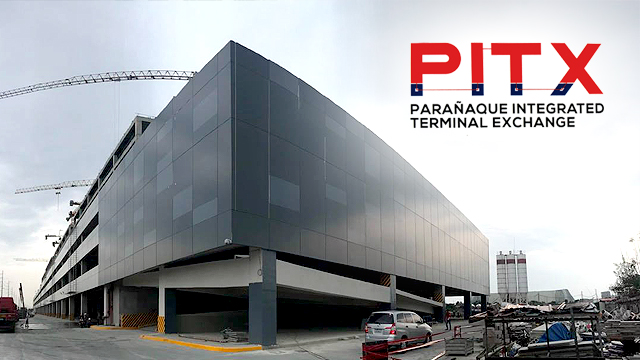 Megawide Construction Corp. expects additional revenues of Php717.2 million next year from another of its major public-private partnership (PPP) projects--the Parañaque Integrated Transport Exchange (PITx), which is expected to be inaugurated soon.
Megawide is a major investor in the country's first "resort" airport—the Mactan Cebu International Airport (MCIA) Terminal 2—its biggest PPP project which opened in July to wide popular acclaim. President Rodrigo Duterte described the facility as "the most beautiful airport in the country today" when he inaugurated it in June.
ADVERTISEMENT - CONTINUE READING BELOW
PITx, also known as the Southwest Integrated Transport System, is poised to become the first intermodal transport terminal in the country. It will connect commuters to several transport systems, including the future LRT Line 1 South Extension, city buses, taxis and other public utility vehicles available in Metro Manila. As of August 2018, the Department of Transportation (DOTr) announced that the construction of the terminal is now 96 percent complete.
In a disclosure to the Philippine Stock Exchange (PSE) on Monday, September 3, the company said it expects the terminal's leasing revenues contribution to further grow to Php1.13 billion in 2020 and Php1.18 billion in 2021.
Related story: The Parañaque Integrated Terminal Exchange Is Almost Complete
The project, which costs Php2.5 billion according to the official Public-Private Partnership Center website, includes arrival and departure bays, public information systems, ticketing systems, baggage handling facilities and park-ride facilities. It is expected to accommodate 200,000 passengers daily.
In an emailed statement on September 7, Megawide said the updated project cost of the terminal alone, called the podium, including terminal systems such as online ticketing, is Php3.5 billion. Including the four office towers, the total cost is Php5.6 billion, it added. The company also said that the expected daily passenger traffic at the terminal is 100,000 passengers, with up to 4,000 passengers per hour at peak hours. 
ADVERTISEMENT - CONTINUE READING BELOW
The project is being built by MWM Terminals, a consortium of Megawide Corp. and WM Property Management Inc. (Waltermart). The consortium signed a 35-year concession agreement to build-operate-transfer the PITx.
Megawide Corp., which is chaired and owned by Edgar Saavedra, posted net profits of Php2.2 billion in 2017, up 17 percent from the previous year's Php1.9 billion.
In 2017, the company recorded consolidated revenues of Php19.2 billion, including revenues from contracts, airport operations and airport merchandising operations. The company also operates the MCIA.
Related story: Mactan-Cebu Int'l Airport Boosts Megawide's First-Half Earnings
This story was edited on September 7 to add the updated cost of the project, based on information from Megawide Corp.
*****
Pauline Macaraeg is Entrepreneur PH's data journalist. Follow her on Twitter @paulinemacaraeg