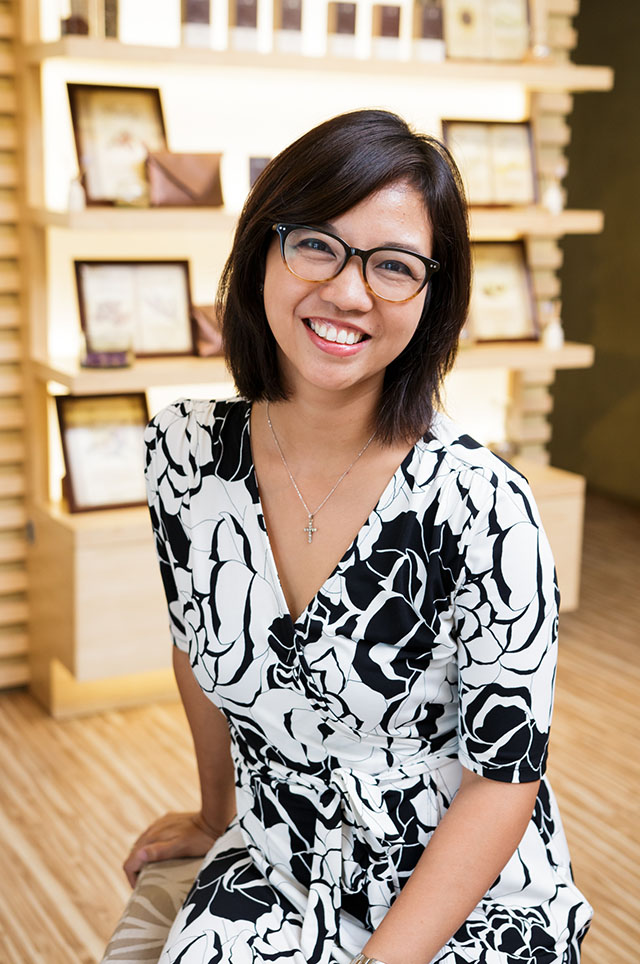 The writer, Anna Meloto-Wilk is president and co-founder of Gandang Kalikasan Inc. (Human Nature), the Philippines' largest brand of genuinely natural, affordable personal care, cosmetics and home care products
At least 22 percent of the country's total working population are contractual workers and have little to no job security, according to the latest Decent Work Statistics released by the Philippine Statistics Authority.
Desperate to make ends meet, workers willingly go through years of temporary employment under endo or end of contract, an illegal contracting practice in which workers are only hired for five months to avoid regularizing them and providing mandated benefits.
Labor laws require regularization (with its corresponding security of tenure, monetary, non-monetary and social protection benefits) or termination of those employed after six months (with separation pay). 'Endo' ensures that the length of employment makes workers ineligible for the labor code provisions. In 2017, the Department of Labor and Employment (DOLE) issued Department Order 174, which amends the Labor Code's implementing rules on contractualization.
ADVERTISEMENT - CONTINUE READING BELOW
Every time Labor Day nears, the hot topic on contractualization re-surfaces much more so because one of President Rodrigo Duterte's campaign promises was to abolish endo and regularize the hundreds of thousands of workers who are under this arrangement.
Human Nature has always advocated for businesses providing dignified work and building businesses that are able to promote quality of life among its employees.
We have always believed that truly successful business models strive towards meeting quality working arrangements and do not rely on exploitative labor practices. We define dignified work as paying a living wage, regularizing employees in permanent and non-seasonal positions and providing benefits that can give them quality of life.
In exchange, we've seen that our workers give the best of themselves when guided by caring and skilled managers whose goal is to train and upskill workers towards more fulfilling positions. As they train up, the positions they vacate provide more opportunities for other low-skilled workers to enter our company.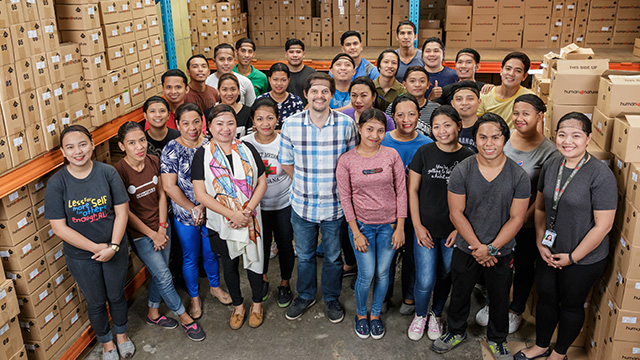 ADVERTISEMENT - CONTINUE READING BELOW
The Human Nature team
Proponents of Temporary Employment Contracts (TECs) argue that contractualization is necessary because not all work is needed year-round as in the case of seasonal workers in agriculture or when there is a temporary surge in business that necessitates additional workers.
While some types of work are seasonal, what we're seeing in the Philippine business context is that this argument is being applied in retail and manufacturing—sectors where labor is needed all year round.
Given the existing practices in the Philippines, we decided to hire our own merchandisers when Human Nature started becoming available in supermarkets and department stores. Our entry into retail became an opportunity to provide dignified work to those among us who need it most.
Dina Ocampo was an unskilled recruit who took much longer to train. After two years, she became one of our strongest workers. Now in her ninth year with us, she's gone from a recruit who made many mistakes to managing a team of merchandisers.
Today, Ocampo is a Merchandising Operations Coordinator handling a team of 14 merchandisers assigned to three supermarkets and department stores in Metro Manila.
With her own savings she's been able to buy a house and is now paying off a mortgage for a second house for her parents; she has bought a motorbike, a van and has gone on holidays to Boracay and Hong Kong. Not bad for a former tambay and mediocre performer.
If we had fired Dina after six months, we wouldn't have reaped the value that she now gives to our company. We also wouldn't have had the satisfaction of seeing her pull herself out of poverty through her own industry and perseverance.
ADVERTISEMENT - CONTINUE READING BELOW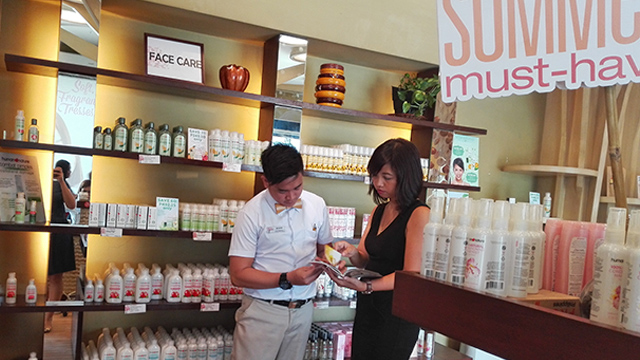 Human Nature's products are 100-percent made in the Philippines and 100-percent free from harmful chemicals. It is operated by social enterprise Gandang Kalikasan Inc. 
In conversations with fellow business owners about contractualization, I've found that many are wary or totally against abolishing endo or the five-month contract practice. Many are afraid of losing competitiveness, productivity and control over a company that they've built up.
I understand how entrepreneurs invest blood, sweat and tears to ensure the sustainability of their business. Sadly, we often hear these arguments being put forward not by small and medium business owners but big business leaders, employing hundreds and even thousands of people.
To be fair, I've met many business people who have told us that they want to pay more but they're fearful of being the first to raise wages or regularize employees because they don't expect their competitors to do the same.
ADVERTISEMENT - CONTINUE READING BELOW
One of our manufacturing suppliers shared that, "I wish I could do what you're doing. I wish I could regularize my people and give them more." We suggested he start with just his best people, but his reply was, "It will create jealousy and it will be the end of me."
When Human Nature began, it was assumed that we could only stick to those policies because we were still small and didn't deal with the complexities of a big business.
However, truly viable and sustainable businesses should have a clear path towards regularization with the costs of full-time employment factored into their operating expenses.
Arguing that they cannot afford to regularize employees is synonymous to saying that small and medium enterprises cannot afford to pay taxes. Salaries and taxes should be part of operating expenses and any businessperson worth his salt should be able to factor in those costs and still be profitable over time.
In other words, a business that does not have a path to this is not a business worth running.
Now that we have over 500 employees, a manufacturing facility in Laguna, availability in most major retail chains as well as 34 standalone stores nationwide, friends who are just starting their businesses say we can afford to keep our pro-poor policies because we're a bigger business.
In the end, I believe that it's fear that's driving the objections to contractualization; fear that everything would be lost; fear that by caring for one's employees, one becomes a 'bad businessperson'. Our experience in Human Nature though has consistently proven that when employees have genuine hope for the future, everybody benefits.
ADVERTISEMENT - CONTINUE READING BELOW
*****
The writer is president and co-founder of Gandang Kalikasan Inc. (Human Nature), the Philippines' largest brand of genuinely natural, affordable personal care, cosmetics and home care products. Founded in 2008 by Dylan Wilk, Anna Meloto-Wilk and Camille Meloto, Human Nature's products are 100-percent made in the Philippines and 100-percent free from harmful chemicals. Operated by social enterprise Gandang Kalikasan Inc. (GKI), Human Nature is driven by the core philosophies of being pro-Philippines, pro-poor and pro-environment. In 2012, Human Nature was recognized by the World Economic Forum's Schwab Foundation as a Champion for Social Entrepreneurship.  To learn more about Human Nature and its advocacies, log on to www.humanheartnature.com.