Emmanuel "Pacman" D. Pacquiao has a lot going on these days. Apart from being a Philippine senator, he is also a celebrity, businessman and a world-renowned boxer currently preparing for his next fight on July 2, 2017.
The Filipino boxing champ is set to go against Australian fighter Jeff Horn in Brisbane, Australia. It is Pacman's first bout this year, following his win against Jessie Vargas in November last year. He is expected to earn at least $10 million in prize money from this match, also known as the "Battle of Brisbane."
ADVERTISEMENT - CONTINUE READING BELOW
While the money Pacquiao will earn from the upcoming match is not as big compared to what he got from his bout with Floyd Mayweather in 2015, it may be enough to put him back in Forbes' list of the world's 100 highest-paid athletes. He's been on the list for a number of years but dropped out in this year's list.
Whether he's on the Forbes list or not, Pacquiao's net worth remains high at Php3.1 billion, slightly lower than the previous year's figure of Php3.3 billion.  That makes him one of the country's richest politicians.
A close look at Pacquiao's assets, based on his 2016 statement of assets, liabilities and net worth (SALN), shows he has a preference for tangible assets rather than financial investments. About 46 percent of his assets comprise of real estate properties. He has a total of 101 properties nationwide, including a mansion in Forbes Park. He also has a prime real estate in Hancock Park in Los Angeles, which was purchased at Php115 million. Another 43 percent is made up of cash, jewelry and other personal properties. About four percent consists of car and other vehicles.
ADVERTISEMENT - CONTINUE READING BELOW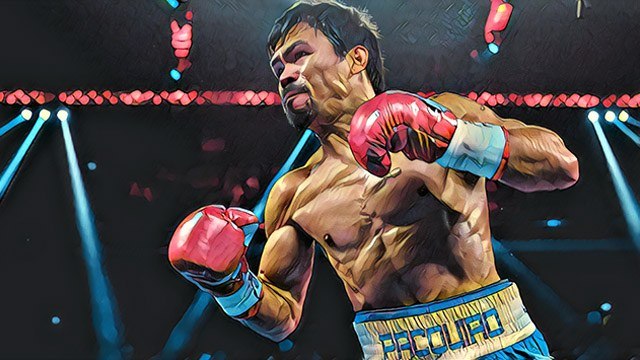 Only seven percent of Pacquiao's assets are invested in businesses. Though these are not detailed in his SALN, various press reports mention some of them. These include:
- Waterotor Energy Technologies, an Ottawa-based clean technology company that aims to bring affordable renewable energy to the Philippines
- ONE Championship, a Singapore-based sports media company
ADVERTISEMENT - CONTINUE READING BELOW
- Gtoken, a startup that claims to be the "world's first crowdsourced mobile publisher and advertising platform"
- JMP Mass Media Production Inc, which is responsible for airing radio stations 1107 Radyo Alerto DXBB and 91.1 Kees FM in General Santos City
- Enterprises under Pacquiao Group of Companies, which include Roadhaus Economy Hotel, Pacman Wildcard Gym, JMP Shalom Travel and Tours, Pacman H20, Team Pacquiao Store, MP Princess Digital Printing Solution and Pacman Beach Resort.
*****
Pauline Macaraeg is Entrepreneur PH's data journalist. Follow her on Twitter @paulinemacaraeg