<>
Over the last five years, the Philippines has been enjoying a steady climb in its global competitiveness ranking, ending 2015 with eight gains out of the 12 indices overseen by the National Competitiveness Council (NCC) of the Philippines.
ADVERTISEMENT - CONTINUE READING BELOW
The index shows the different rankings of all economies across the globe, and how they fared in the last year. While the Philippines is far from being one of the top three countries in the ASEAN region, it has since risen up from years of staying in the cellar, keeping its place in the middle of the list. 
In the latest Global Competitiveness Report, the Philippines went up five ranks, placing 47th out of the 140 economies. It sits in the 5th place in the Asean region, behind Thailand and Indonesia.
And with the country's steady surge in global competitiveness, Department of Trade and Industry (DTI) Undersecretary Nora Terrado shared with Entrepreneur Philippines ways by which SMEs can remain competitive this 2016.
1. Reinvent, adapt, and keep on improving.
There's always room for improvement, and Usec. Terrado believes homegrown SMEs must remain aggressive in improving the way they do business. Reinvention and adaptability are two key factors that will help businesses stay competitive this year, she adds.
ADVERTISEMENT - CONTINUE READING BELOW
"There are different stages that every business comes in. If they're still in the micro level, they have to compete with themselves and find reasons why they need to exist.
If they have become a small business, they need to improve on their service and product quality. Have they found the best resources with the best price? Have they hired the right people? It's about cost and quality.
And if they have become a medium-sized business, it's time to think of branding and access to market," she further explains.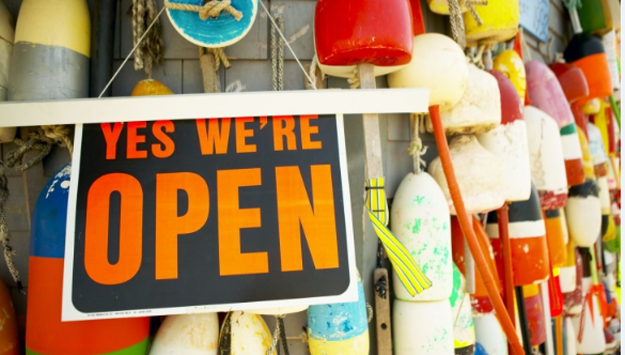 ADVERTISEMENT - CONTINUE READING BELOW
2. Maximize the use of technology.
"At this day and age, technology must be maximized," stresses Usec. Terrado as she names four forces that can change the way SMEs do business: cloud, data, media, and mobility.
The Philippines surged the highest in the Global Innovation Index, up by 17 places from previous rank of 100 to 83, and she believes the country could still find its way up if it keeps up with the times.
"Today, it's not necessary to have face-to-face transactions. It's important for every business to use technology, and adopt it. This could give them access to different markets, and better prepare them for e-commerce," she adds.
3. Build strong partnerships.
Usec. Terrado believes that it's only in working together that the economy can reach its highest potential. This is why she urges local businesses to build strong and lasting partnerships with either other local businesses or with the government. Working hand in hand with the right government agencies, such as the DTI, can help SMEs improve the way they do business, adds Terrado. Certain government agencies can help SMEs find resources, train employees, and procure much-needed equipment to grow the business.
ADVERTISEMENT - CONTINUE READING BELOW
"We improved the process of business registration, but I know we still have much to do. We need to be able to cut across with private companies for inter-operability, and make use of the different resources and ideas that both parties can share. It's a long feat, but we can start in the small things, like improving processes," she adds.