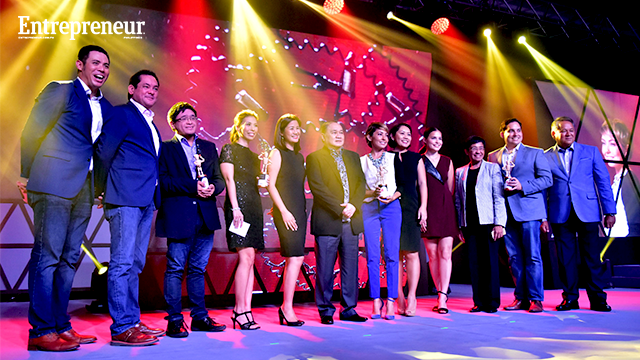 To be a successful boss in the sector of micro, small and medium enterprises (MSMEs) even in this highly digitalized age, it is not enough for one to effectively leverage technology. This, at least, was the collective wisdom shared by the headliners of this year's #BeTheBoss Awards.
ADVERTISEMENT - CONTINUE READING BELOW
Held recently at the Conrad Manila, the said ceremony (put together by PLDT SME Nation and Rappler) culminates a crowd-sourced competition that seeks to find the most promising Filipino business leaders currently running an MSME. It also aims to highlight the importance of technology when furthering one's enterprise – so it was fitting that the winners of four categories this year got recognized partly for their tech-savvy business measures.
Take for instance, take the case of the head honchos of Pedro Brewcrafters, who won in the Boss for Social Media category. A home-grown craft brewery, one of the company's main challenges stemmed from the fact that the market for craft beer is still at a stage of infancy here in the country.
"[It] is a new and emerging industry in the Philippines," Nadine Fanlo, one of the company's bosses said. But this didn't deter the group. Together with her husband Jaime and Jill Borja, Fanlo sought to change this by taking to social media. Through the use of fun and accessible content, the winning trio of Pedro Brewcrafters sought to spread the word on craft beer and its availability in the country, thereby making a way for their business to work.
ADVERTISEMENT - CONTINUE READING BELOW
Through social media, Fanlo said that "we are actually creating a market for our product, developing beer knowledge in our customers and followers and sharing our passion."
All things considered, however, it takes more than tech literacy to succeed in business.  And the winners this year were willing to share what else one needs to be to become to victorious entrepreneurs.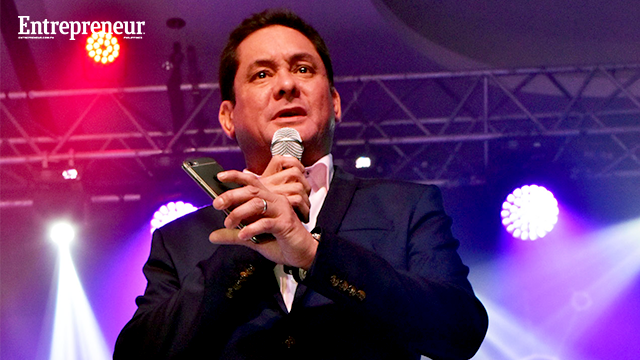 ADVERTISEMENT - CONTINUE READING BELOW
Be brave
While hailing from different industries, the winners of this year's competition all have this in common: they all have guts. Whether they're taking on massive competition, dealing with the shortcomings of their chosen market, or simply gambling on a new service, the winners of needed to be brave in order to succeed.
Attesting to this are the winner of this year's Boss for E-Commerce category, Rachel Alejandro and Barni Rennebeck. When the two sisters started their healthy food business, Sexy Chef, neither of them had much knowledge in business. But since Alejandro believed in her sister's capacity to churn out healthy and tasty meals, she invested in it nonetheless. Twelve years later, the company has become one of the most successful players in its sector. Taking advantage of the digital economy through their e-commerce website, the company has managed to move its products more efficiently and cement its position as a brand synonymous to healthy living. And all this happened because they were brave enough to try.
ADVERTISEMENT - CONTINUE READING BELOW
"You lose more when you don't even try because if you try something, there is that chance it would work," Alejandro said. "If it doesn't, then you at least learn from it."
The founders of Holy Carabao who won the Boss for Social Responsibility Category are no strangers to this idea. It is a holistic farming venture in a massively agricultural country. Going into business for them meant competing against major corporations capable of disregarding sustainable farming measures to mass produce products.
Still, the pair of Hindy Weber and Melanie Go pressed on. After all, they're not just doing it for themselves.
Be socially responsible
To its founders, Holy Carabao is more than just a business. "[It is] a political act," said Go. "It's for the holistic health of children, families, the farmers, our country, our planet." 
Fuelled by the desire to supply high quality food to its customers while uplifting the lives of the farmers through education, marketing and fair-play, Holy Carabao was a difficult idea to pull off. But it was as both Weber and Go agreed, "sustainable." Their thrust to uplift their farmers has earned them a strong and inspired workforce capable of producing healthy food products. In turn, these products have earned the trust of consumers cautious about the food they are eating. Meanwhile, their business continues to thrive without degrading the lands they currently work on.  It is a healthy ecosystem that goes hand in hand with Go's advice to budding entrepreneurs gunning for success.
ADVERTISEMENT - CONTINUE READING BELOW
"Think about what the world needs most," she said. "Think about who needs your help the most."
This was something that Matthew Cua thought about. When asked for his advice for budding businessmen, he told them to ask an important question: "Are you really solving a problem in society?" And as a result, his business, SkyEye, Inc, the winner of this year's Boss for Innovative Solutions, became one of the most sought after firms in its industry.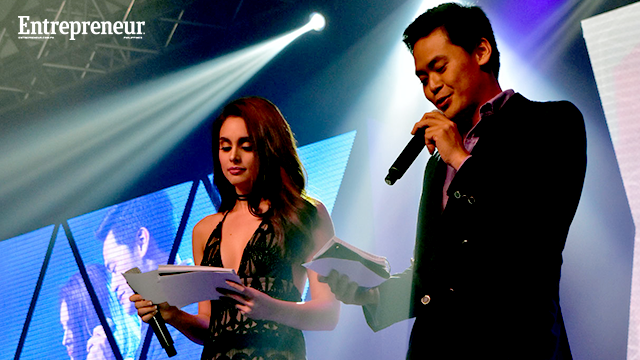 ADVERTISEMENT - CONTINUE READING BELOW
Be a game changer
Winning in its category, SkyEye doesn't just rely on existing technology. "[We] create new ones too," Cua said. This refers to the Unmanned Air Vehicles (UAVs) designed and utilized by the company to enable its rise to the top.
An initially small project launched in August 2009, SkyEye grew mostly due to the demand for cheaper satellite imagery. Through the UAVs the company consistently customize to meet the demands of its clients, the group has been able to produce aerial maps and digital surface models in ways that are quicker, easier and cheaper. The company's methods are so impressive that even the head of PLDT's SME Nation, Mitch Locsin, could not contain his compliments.
"We've seen a lot of the drone companies and the likes," he said. "But using drones in the business aspect is quite unique."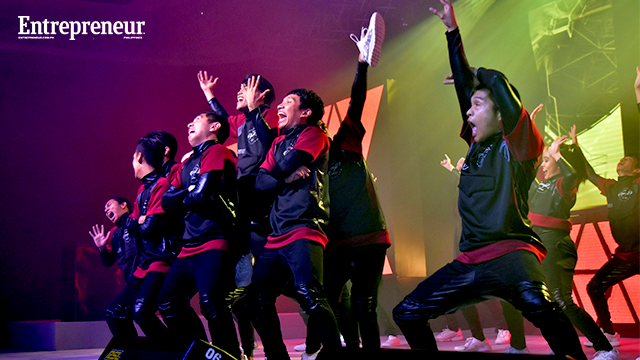 ADVERTISEMENT - CONTINUE READING BELOW
Be your own boss
Now on its second outing, the #BeTheBoss Awards this year closed after sifting through 600 nominees. Narrowed down to 12 finalists (three companies per category,) the winners were selected through 24,000 online votes which make up about 60 percent of each competitor's overall score. The remaining 40 percent came from a panel of judges including industry leaders and PLDT executives.
Much like the first winners, this year's crop will be sent to an all-expense paid trip to Silicon Valley for an extensive immersion tour of top tech companies. And according to Locsin, this is a necessary investment for their firm.
"We do a bit of analytics on [the effectiveness of the competition,]" he said. "[We ask,] where are the votes coming from? Where are the nominees coming from? Why are the winners based on these types of technologies or based on the four categories? And with that, we actually try to tailor fit the way we approach the market as well so that we can use them as examples."
ADVERTISEMENT - CONTINUE READING BELOW
Success story references—that's what Locsin called the winners this year. And should they learn and apply suitable business practices from their upcoming trip to Silicon Valley set early next year, these bosses may very well continue to lead by example.
*****
Angelo Cantera is a journalist who has been covering the lifestyle, travel and business-lifestyle beats for some of the country's major newspapers and magazines. He has worked for The Manila Times and has served as associate editor of asianTraveler Magazine. Also a lensman, he occasionally does photography for his own travel assignments.