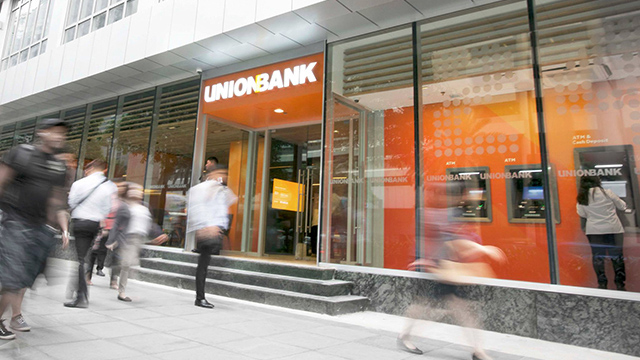 UnionBank, one of the country's largest universal banks, is positioning itself as the Philippines' first blockchain-enabled bank
Ever since blockchain was introduced to the public in 2009 as the underlying technology behind Bitcoin, many have highlighted its disruptive effects to the financial sector. Blockchain's ability to enable transactions without the need for a centralized authority such as a bank, money transfer agent or any financial institution has allowed businesses who use the technology to offer financial services at lower costs and deliver them in quicker time frames.
For their part, several central monetary regulators around the world have been wary of its development, with some issuing warnings against the use of Bitcoin and other cryptocurrencies due to its risks and association with illicit activities. Even the Bangko Sentral ng Pilipinas (BSP) took a cautionary approach to the technology at first, releasing a warning advisory in 2014 before taking a more constructive and regulatory approach in recent years.
ADVERTISEMENT - CONTINUE READING BELOW
Related story: 3 Truths and Myths About Cryptocurrency in PH, According to BSP Governor Espenilla
But despite the overall uncertainty of the industry regarding the technology, especially when it comes to cryptocurrencies, one of the country's largest universal banks is already positioning itself as the Philippines' first blockchain-enabled bank.
"I can confidently say we're the first," said Henry Aguda, the chief technology & operations officer and chief transformation officer of Union Bank of the Philippines, in a media roundtable last April 26.
Edwin Bautista, UnionBank president and CEO, clarified that while many banks may have clients who deal with blockchain technology, he is certain that UnionBank is the first bank in the Philippines to implement blockchain into its internal processes. He revealed that among UnionBank's 761 internal processes, the company sees potential to "blockchain-ize" several of them.
Its first process to be "blockchain-ized" is its internal distribution of operating manuals that detail these processes. Likening it to the manuals of aircraft spare parts, Bautista said that taking this process to the blockchain will allow for an easier way to disseminate information across the entire UnionBank system as well as for a more streamlined way to update any manual or circular should the BSP release a new set of rules and regulations.
"When we looked at our own internal processes… almost every process in the bank has an operating manual. So we started it and we decided, this is a perfect application of the blockchain," shared Bautista. "For the last 20 years, we've been trying to solve that problem, the proliferation of general circulars. With decentralized ledgers, you can go into those ledgers and do the corrections and give access to the people who need it."
ADVERTISEMENT - CONTINUE READING BELOW
He added that the technology behind these manuals and any other internal processes that will be "blockchain-ized" is being developed by UnionBank's 30 internal blockchain developers, who are all certified by global technology firm ConsenSys. Bautista revealed that after taking its operating manuals to the blockchain, the company will continue to implement the technology internally wherever it's needed.
Aside from its internal processes, UnionBank is also using blockchain technology in a nationwide project that aims to connect and empower the country's rural banking system.
At the Enderun Fintech & Blockchain Innovation Summit held last March, Arvie De Vera, the head of UnionBank's fintech business group, shared how the company is signing up several rural banks for a blockchain-enabled platform that will allow them to perform their internal processes more easily and to offer more services at lower costs.
"If we could onboard the rural banks into a blockchain-based platform, where UnionBank will provide the technology and the settlement, we could now have Rural Bank A real-time transfer to Rural Bank B using blockchain," described De Vera in the conference, comparing it to the current inter-bank fund transfer process that takes several days.
Related story: 5 Big PH Businesses and Organizations Getting Into Blockchain Technology
In the media roundtable, De Vera added that the company felt strongly about addressing this pain point through blockchain. He clarified that while UnionBank is not the first to tackle the country's rural bank situation, it will be the first to do so using blockchain technology, which gives a number of notable benefits that allow the nationwide project to be more feasible.
ADVERTISEMENT - CONTINUE READING BELOW
"The idea to connect the rural banks is not new, but we feel like the technology has arrived that will allow the connectivity without one central point of trust," explained De Vera. "The rural banks are really the first mile to the Filipino people, and they're so disconnected from the payment system. So to connect them in this kind of manner will really benefit not just the rural banks but the communities they serve."
Aguda added that connecting the rural banks to a blockchain-based platform is also more cost-efficient not only for UnionBank but also for the rural banks themselves.
"We could solve the problem using legacy technology, but it would be too expensive to deploy," said Aguda. "So we went outside and scanned the market for technology that would be more appropriate, and we found that blockchain is the new technology."
Highlighting both UnionBank's internal and external projects, Bautista emphasized that the company's approach to blockchain technology is markedly different from their industry peers. He revealed that when other large players in the banking industry were asked about their position on blockchain technology, most of their answers were along the lines of only considering it when the use case is clear.
"Ours is totally different," said Bautista on UnionBank's position on the disruptive technology. "To us, it's already here. In fact, ginagamit na namin sa (we're already using it in) internal applications."
*****
Lorenzo Kyle Subido is a staff writer of Entrepreneur PH