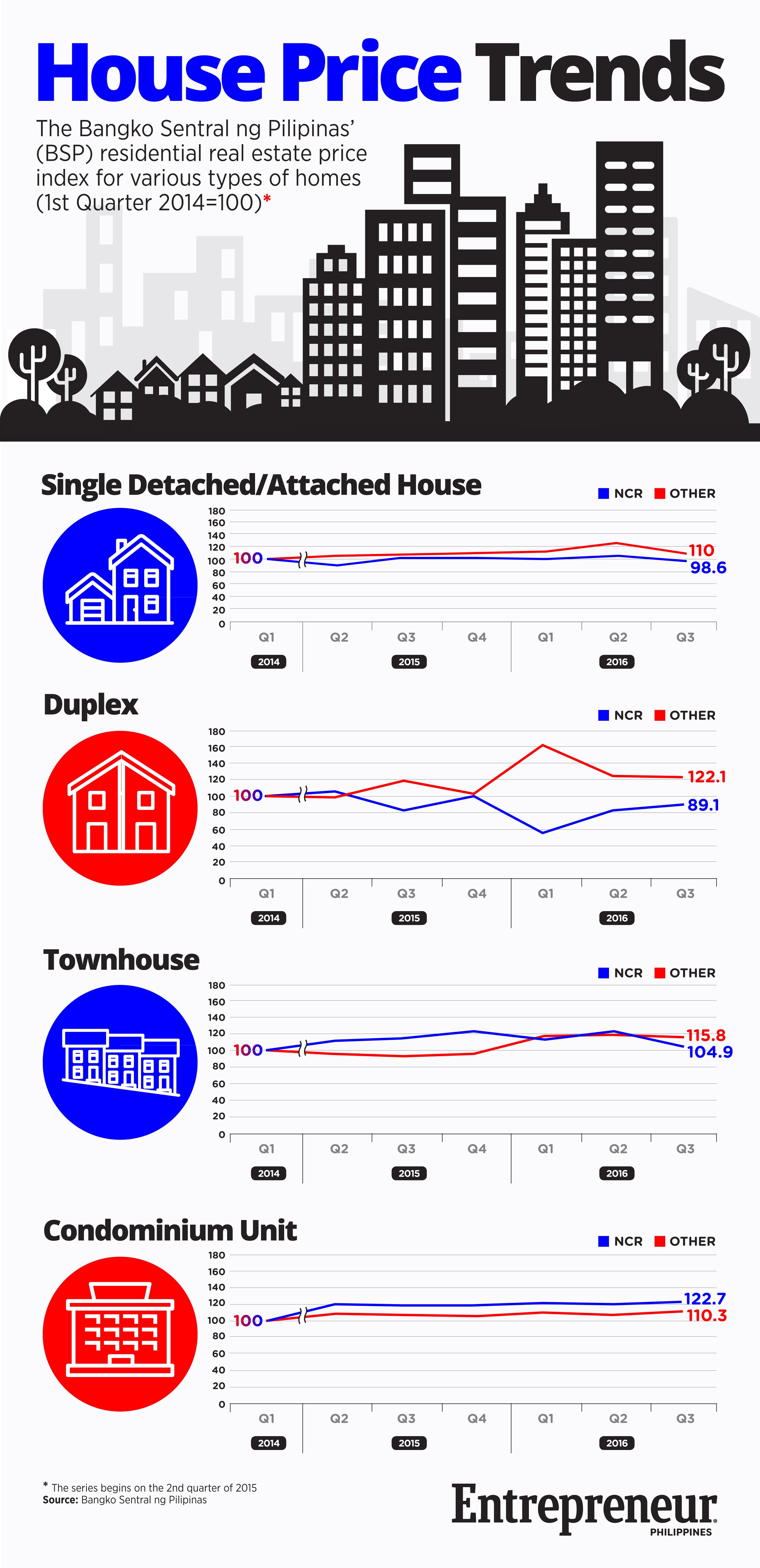 If you bought a home in the first quarter of 2014, its latest market price may have climbed or dropped depending on whether it's in Metro Manila or outside, and on the type of residential building.
According to the latest Bangko Sentral ng Pilipinas (BSP) report, the price of a residential unit in the Philippines rose by an average of 13.4 percent between early 2014 and the third quarter of 2016.
ADVERTISEMENT - CONTINUE READING BELOW
However, the average figure hides wide disparities in the price trends of various types of residences and location.
For example, condominium units went up by 22.7 percent from the first quarter of 2014 to the third quarter of 2016 in Metro Manila, making them the best performing housing investment. But flats rose just 10.3 percent outside the metropolis.
Single detached or attached houses fell 1.4 percent in the National Capital Region but went up by a tenth in other areas. Duplexes fell by almost a tenth in Metro Manila but rose by 22.1 percent outside. Meanwhile, townhouses rose by 15.8 percent outside Metro Manila and by just 4.9 percent in the metropolis.
The BSP compiles the housing price data from reports submitted by over a hundred banks that it supervises. As of the third quarter of 2016, about seven of 10 real estate loans granted by banks were used to buy new housing units. Of these, 48 percent went to single detached houses while 44 percent went to condominium units and 8 percent went to townhouses.
ADVERTISEMENT - CONTINUE READING BELOW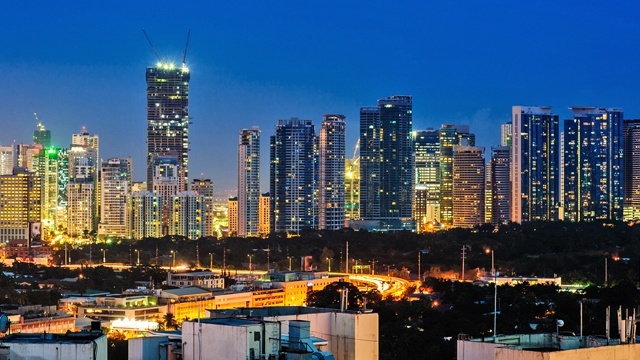 *****