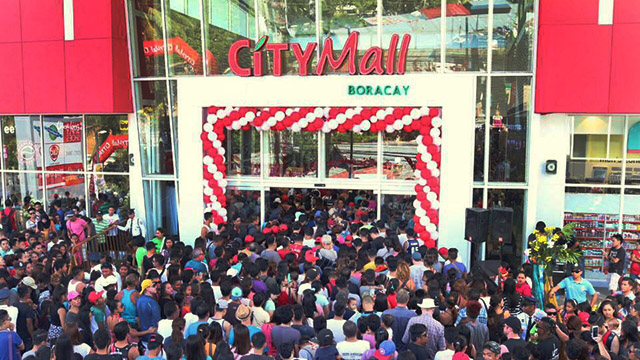 Listed real estate and retailing company DoubleDragon Properties Corp. reported total revenues of Php4.1 billion for the first nine months of 2017. That's more than twice its revenue of Php2.0 billion in the same period last year. Net income almost doubled to Php1.4 billion in the January to September 2017 period from Php761 million last year.
The property developer, which is chaired by Mang Inasal founder Edgar "Injap" Sia II and co-chaired by Jollibee founder Tony Tan Caktiong, credited this revenue growth to the growing footprint of its provincial mall chain CityMall. DoubleDragon cited two factors driving CityMall's growth: "(1) the organic shift from traditional retail to modern retail in the Tier 3 provincial areas of the country, and (2) the noticeable penetration of e-commerce in the Tier 1 urban areas of the country."
Sia had banked on the rise of modern retail in provincial city centers as a growth driver for DoubleDragon, and his big bet seems to be paying off. Having opened its first provincial mall in 2014, the company currently operates 25 CityMalls, with an average of 96 percent of mall space already leased. This allowed DoubleDragon's rental income—or what it earns from mall rental fees—to almost triple to Php448 million in the first nine months of 2017.
ADVERTISEMENT - CONTINUE READING BELOW
As well, Sia sees the growth of e-commerce in the country as another reason why CityMalls are poised for growth, as he sees them playing a "major role in this retail transformation." With e-commerce poised to disrupt malls in the country's urban cities, Sia is positioning CityMall as a growth platform for modern retailers "for them to continue to expand in what will essentially be their most important market one day as e-commerce continues to disrupt the urban market."
"These two transitions are expected to make expansion into CityMalls more and more critical to modern retail tenants seeking to hedge its exposure against the disruptive digitalization of the retail environment in Metro Manila," added DoubleDragon in a statement.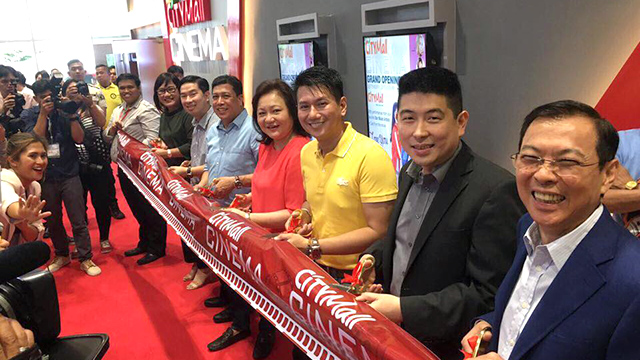 While it remains to be seen if Sia's statements on e-commerce will come true, many analysts from both sides have studied its huge potential in the Philippines. Data from statistics portal Statista estimated the Philippine e-commerce industry to reach $1.2 billion in sales this year, a 22 percent growth from last year and a much larger growth rate than physical retail. However, a report by market research firm eMarketer showed that digital purchases are expected to make up only one percent of all retail sales this year.
ADVERTISEMENT - CONTINUE READING BELOW
Related story: PH E-commerce Revenue to Hit $1.2 B in 2017 
In several previous statements, Sia had revealed that he aims to grow that into a network of 100 provincial malls by 2020. However, DoubleDragon had also revised another goal and made it more ambitious: from one million square meters of leasable space to 1.2 million square meters of leasable space by 2020.
*****
Lorenzo Kyle Subido is a staff writer of Entrepreneur PH