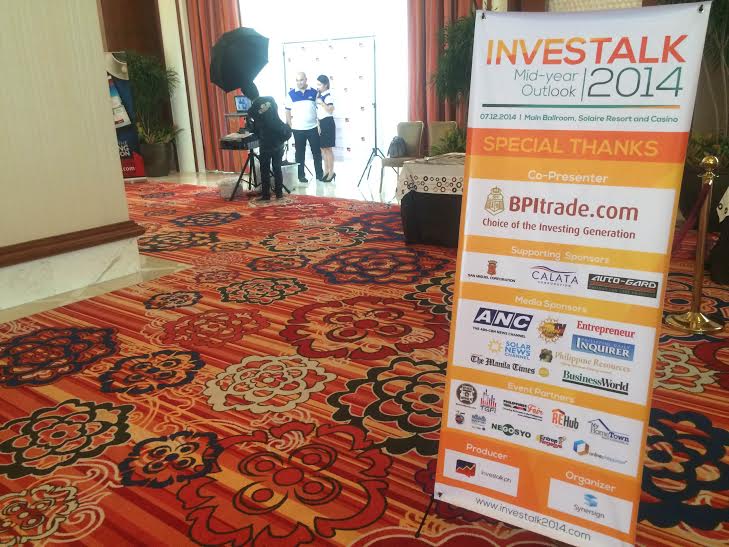 Ten year old Christian Anggala raises his hand and asks MoneyDoctors President Mr. Joe Ferreria "What sources do you recommend to teach kids to learn more about the stock market?" To a stunned (and a very amused) audience, the Investalk 2014 guest speaker answers the young man's question with the same authority and expert tone he uses for his many well-heeled clients.

Inspired by his own father to dabble in the stock market, Christian maybe the youngest participant of Investalk 2014 but he sure knows why he's there: to learn as much as he can about the Philippine economy, personal finance, stock investing and how he can put these skills to good use in his father's brokerage firm. Quite a head start for a 10 year old!

Such is the demographic and the kind of mindset online finance community Investalk.ph attracted during their grand launch held at Solaire Resorts and Casino in Pasay City  last July 12, 2014.

With the aim to promote financial literacy among Filipinos, Investalk.ph boldly set its very first Investment Talk called 'Investalk2014: a Mid-Year Market Outlook' with over 300 young professionals, entrepreneurs, novice investors and students who are interested to learn more about investing.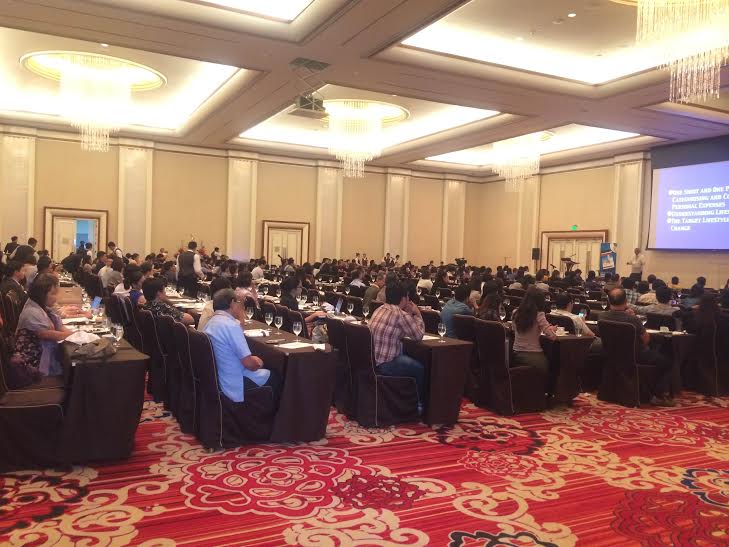 With major sponsor and co presenter BPI Trade, Investalk 2014 was a well-attended event that featured top finance and investment speakers that discussed: Philippine Equity Strategy (BPI Trade CEO Mike Oyson), Guru Investing Strategies (BPI Securities Corp. Director Richard Liboro), Economic Outlook (Economist Dr. Alvin Ang),  Implementing Personal Finance Plans (Money Doctors President Joe Ferreria), Finance 101 (Professor Tommy Tiu), Stock Market Psychology (Professor Jay  Peñaflor), and Value Investing (ANC's On the Money co-host Salve Duplito).

Entrepreneur Philippines was one of this event's media sponsors.


Text: Maria Paula Tolentino