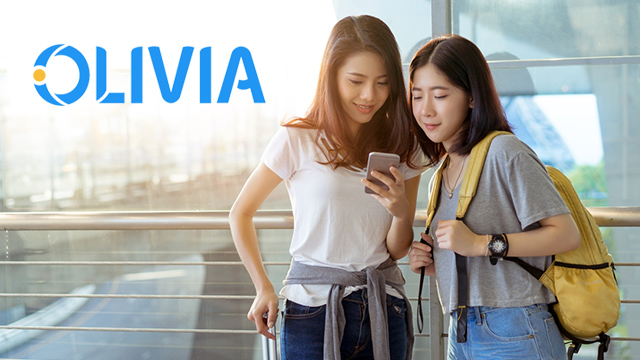 Local fintech startup Olivia has been selected as the winner of the Philippine leg of She Loves Tech, a global startup competition highlighting female entrepreneurs and women-focused businesses. It bested eight other shortlisted startups in a pitching competition held at QBO Innovation Hub on July 31.
Its startup team will be competing in the She Loves Tech global finals, which will happen in Beijing, China this September. As the Philippine winner, Olivia will participate in a startup boot camp, attend an international tech conference and get the opportunity to network with Chinese technology giants.
ADVERTISEMENT - CONTINUE READING BELOW
Should it win the global finals in September, Olivia will receive investment opportunities from She Loves Tech's partner venture capital fund and exclusive mentorship from the She Loves Tech network. The global winner will also participate in the Singapore Week of Innovation and Technology's Women in Tech Conference in September.
"Statistically speaking, women tend to invest more, but options are very scarce and they don't really know where to start. And we think that Olivia has the potential to solve that [problem]," said Rhea See, co-founder and COO of She Loves Tech, in explaining why they chose Olivia as the Philippine winner.
Olivia's solution is a personal finance mobile app built with women users in mind. Unlike other finance trackers that usually focus on charts and statistics, Olivia relates investments to personal and family goals, giving users an idea of how much money they need to set aside for a certain period of time to meet their goals.
ADVERTISEMENT - CONTINUE READING BELOW
"Our key point of differentiation is really our simple UI (user interface) and the streamlined approach to investing," said Jocelyn Pantastico, founder and CEO of Olivia, in her pitch at the competition. "Our women-centric algorithms also take into account women-specific financial journeys."
Once users determine the goals they want to save up for, the app will link them to the appropriate mutual funds, unit investment trust funds (UITFs) and variable unit-linked (VUL) funds that meet their goals.
The startup launched its app to Android users in July, with an iOS version planned to be released by February 2019. Olivia has already accumulated 3,500 users, and aims to increase that to 300,000 by its second year.
"Olivia is addressing a very important issue when it comes to personal finance," said Katrina Chan, associate director of QBO Philippines, She Loves Tech's partner for the Philippine leg. "We saw a lot of potential in how this platform can be used… so that women in particular can be making the most of the money that they already earned."
ADVERTISEMENT - CONTINUE READING BELOW
Entrepreneur Philippines is a media partner of QBO Innovation Hub in holding She Loves Tech pitching contest's Philippine leg.
*****
Lorenzo Kyle Subido is a staff writer of Entrepreneur PH