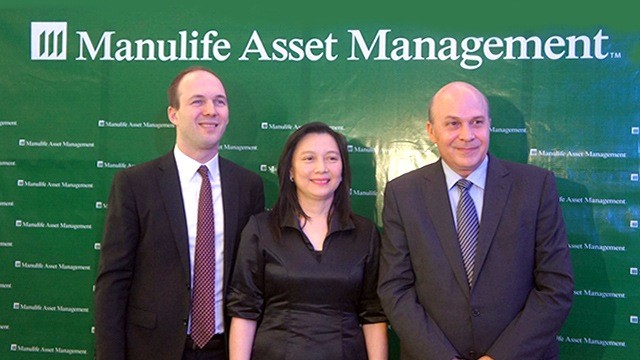 In their search for higher yields on their savings, many Filipinos have moved their money into various investment vehicles. One of the more popular options is the unit investment trust fund (UITF), a type of pooled fund managed by a professional entity, which in turn invests the funds into bonds as well as equities. As of end-May 2017, the total assets under management (AUM) of both peso and dollar UITFs offered in the country stood at Php783.3 billion.
ADVERTISEMENT - CONTINUE READING BELOW
As UITFs are regulated by the Bangko Sentral ng Pilipinas (BSP), the companies that have offered them have historically been the trust units and departments of commercial and thrift banks. But recent regulation changes have opened up the playing field, as in 2015, the BSP allowed the creation of trust corporations separate from the main financial institution.
One of the companies formed in light of this is Manulife Asset Management and Trust Corp. (MAMTC), the investment arm of life insurance firm Manulife Philippines. After gaining approval to operate as a separate trust corporation from the BSP in June 2017, the company launched its first three UITF products last September 20—the first UITFs in the country to be offered by a stand-alone trust corporation that is not connected to a banking institution.
"We've found that Filipino investors have very high goals and expectations for the future, but they need financial advice to make the best decisions and to achieve the right outcomes," said Ryan Charland, president and CEO of Manulife Philippines. He added that it was from the company's desire to better serve its customers that they launched the trust subsidiary.
ADVERTISEMENT - CONTINUE READING BELOW
While Manulife is the first non-banking financial institution to offer UITFs, it is not the first to offer pooled funds, as other insurance companies have established subsidiaries operating mutual funds, another type of investment vehicle. While the two share several similarities, there are slight differences in terms of management fees and taxations, which was what Manulife considered in deciding to offer UITFs instead of mutual funds.
"We do believe that there are some advantages with unit investment trusts, as an example, charge structure," explained Charland, referring to the different fees attached to UITFs. Mutual funds usually charge an entry and exit fee to investors who want to avail of the products while UITFs do not have such fees. However, capital gains from UITFs are subject to a 20-percent withholding tax, which mutual funds are exempt from as per the National Internal Revenue Code of 1997.
Apart from charge structure, Charland also pointed out that as a trust company, MAMTC will be able to offer products leveraging on Manulife's strength as a multinational company. He pointed out that aside from being the Philippines' first non-bank to offer UITFs, it is also the first trust company that is backed by a multinational financial services firm. He mentioned feeder funds and fund-of-funds, which are investment strategies that invest in other foreign funds, as unit investment trust products that MAMTC can offer in the future.
ADVERTISEMENT - CONTINUE READING BELOW
Related story: Entrepreneur PH Guide to Investment Funds 2017 
However, Charland said that in the end, the decision to offer UITFs was a move to appeal to a broader audience. MAMTC's first three UITFs, which consist of two bond funds and one equity fund, all have a minimum investment requirement of Php5,000. In contrast, Manulife's variable unit-linked funds and pure insurance products have a higher onboard coast since investors will have to pay insurance premiums to avail of the products.
As well, Charland pointed out the importance of having a product that did not have insurance to better reach critical markets such as the youth. "The average age here is 23, and I know from consumer research and talking to a lot of people in that age range that they don't want to talk about insurance," admitted Charland. "They don't believe that they need insurance because they think they're invincible."
ADVERTISEMENT - CONTINUE READING BELOW
As such, he sees the UITFs as a good way to start onboarding clients at a young age who would eventually think of buying insurance. "I think it's important that it (the UITFs) does cater to what they're interested in so that we can develop relationships with that market," explained Charland. "And then when they are interested in insurance, we already have the relationship, then we can offer them the insurance products."
The Philippines is Manulife's 13th market in the world where it has set up an asset management company on top of its life insurance business. Globally, the total AUM of the Manulife Asset Management group reached $370 billion as of end-June 2017.
*****
Lorenzo Kyle Subido is a staff writer of Entrepreneur PH