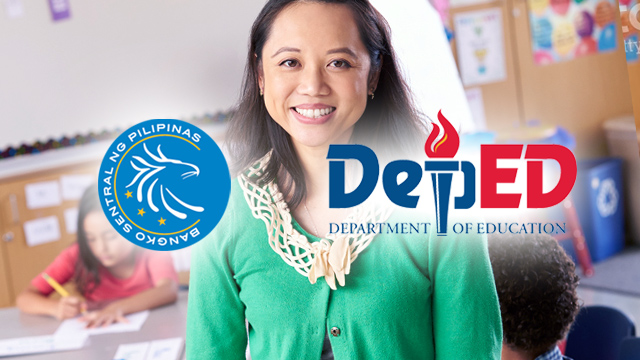 The Bangko Sentral ng Pilipinas (BSP) has launched a nationwide financial literacy program for public school teachers and students together with the Department of Education (DepEd) and the corporate social responsibility arm of the country's largest bank, BDO Foundation, on Monday, May 28. 
"To date, financial education remains a formidable task, one that requires coordinated multi-stakeholder action. With DepEd onboard in this partnership, the commitment of our educators, and private sector support, we can collectively influence every child who goes through the Philippine educational system to strive towards a healthy financial future," BSP Governor Nestor Espenilla Jr. said in a statement.
ADVERTISEMENT - CONTINUE READING BELOW
According to a report by ABS-CBN News Online, the BSP will launch five videos that will be accompanied by teaching guides and lesson plans. The program is targeted to be rolled out in the next two months and is expected to benefit 700,000 teachers and non-teaching personnel and 24 million students in public schools
While the main focus of the event was the partnership to help equip public school teachers to teach financial literacy to their students, some of the speakers could not help but mention the big elephant in the room. This was, of course, the high levels of personal debt incurred by many of the public school teachers.
Espenilla said the program was also meant to help public school teachers in money management as many of them tend to be heavily indebted to friends and family, according to a televised news report aired on ABS-CBN on Monday. "So many of teachers don't even have savings. I'm aware of employees who basically pawn their ATM cards," he said.
ADVERTISEMENT - CONTINUE READING BELOW
Education Secretary Leonor Briones echoed the BSP Governor's remarks and joked that she was "financially illiterate" herself. "By the time I retired, I hardly received anything from my retirement [fund]," said the long-time public administration professor who served briefly as chief of the Bureau of Treasury from 1998 to 2001.
Though she was clearly speaking in jest, the concerns about public school teachers' high propensity to borrow are serious. In an interview last year, Briones cited a study of the Philippine Institute of Developmental Studies (PIDS) that found that public school teachers are 50 percent more likely to borrow money in contrast to other government employees such as nurses and the police, according to a Manila Bulletin report.
But the factors that drive public school teachers towards constant debt may be more complicated than simple lack of financial awareness. In online forums, many public school teachers complain that salaries of new-hires are delayed by several months, forcing them to borrow heavily right at the start of their teaching careers. Many also spend for classroom equipment and supplies such as laptops, projectors, markers and even chalk.
ADVERTISEMENT - CONTINUE READING BELOW
*****
Elyssa Christine Lopez is a staff writer of Entrepreneur PH. Follow her on Twitter @elyssalopz