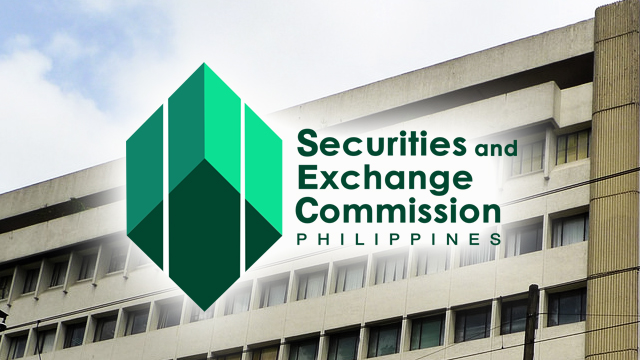 The Securities and Exchange Commission (SEC) is seeking public comments on proposed rules and regulations on crowdfunding activities that it plans to adopt in response to the growing number of startups using the innovative financing option through internet platforms.
In a statement released November 23, 2017, the SEC defined crowdfunding as "a method of fundraising whereby money is sourced from a large number of individuals through an online platform." It added the "method allows investors to obtain access to investment opportunities and enables business startups and small and medium-sized enterprises (SMEs) to access a new source of funding for their investment and operations through the internet."
ADVERTISEMENT - CONTINUE READING BELOW
It also identified four forms of crowdfunding: donation-based, or when individuals pool their resources to support a charitable cause; reward-based, or when individuals give money to a company expecting a reward in return, usually a product; lending-based, or when the amount given to the company is identified as a loan; and equity-based where individuals buy shares sold by the company.
The SEC said its proposed rules on crowdfunding will cover only lending-based and equity or securities-based crowdfunding. Donation-based activities, which dominate projects posted on several crowdfunding platforms, as well as rewards-based crowdfunding are not covered by the proposed SEC regulations.
In the statement, the SEC also listed some of the highlights of its proposed regulations, including:
1. Registration and full disclosure of the issuer, intermediary (e.g. registered persons, funding portal), and platform;
2. Threshold on the amount of funding to be raised thru crowdfunding: total of PhP10 million within a 12-month period;
ADVERTISEMENT - CONTINUE READING BELOW
3. Prohibition on advertising terms of offering;
4. Measures to reduce risk of fraud and manipulation; and
5. Instructions on the provision and educational materials to investors.
Ever since crowdfunding began in the US in the early 2010s, a number of crowdfunding platforms have also emerged in the Philippines. These include The Spark Project, which has raised Php4.5 million for 45 projects since its inception in 2013, according to a report by BusinessWorld, and Cropital, which has funded 31 farming projects totaling Php1.9 million since 2015.
 Related story: Cropital: Modern Bayanihan Aims to Make Local Farming More Profitable
Entrepreneurs who use the financing method usually run startups and SMEs. In past years, ventures that raised money through crowdfunding range from simple t-shirt making businesses to firms trying to produce innovative products.
*****
Elyssa Christine Lopez is a staff writer of Entrepreneur PH. Follow her on Twitter @elyssalopz