<>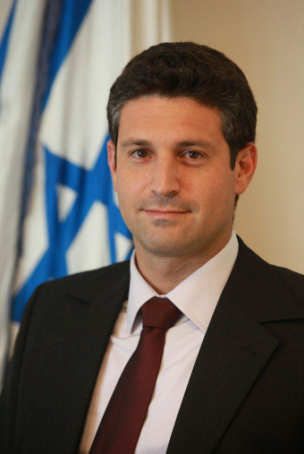 The Economic and Trade Mission of the Embassy of Israel in Manila, in partnership with the Philippine Chamber of Commerce and Industry (PCCI) and Cebu Chamber of Commerce and Industry (CCCI) hosted business-to-business activities on Nov. 17 in Manila and Nov. 18 in Cebu City.
The event was opened by Israeli Ambassador Effie Ben Matityau, PCCI president Alfredo Yao and CCCI president Tess Chan. According to Doron Hemo, head of Israel Economic and Trade Office to the Philippines, a number of Israeli companies look forward to doing business in the country.
"Israel has developed agricultural technologies to address the growing demand for food and water, while optimizing limited resources. As we bring Israel's innovations and technological know-how through this two-day event, we look forward to stronger economic ties between Israel and the Philippines," he said.
He noted that Israel-Philippine investment cooperation comes at a right time as the Philippine government advocates technological investments in line with the Philippine Agriculture Medium Strategic Plan for 2020.  "We encourage Philippine-based companies to explore opportunities with Israeli companies. The two-day event marked the beginning of a fruitful collaboration between Israel and the Philippines in the area of agriculture," Hemo added.
Agricultural productivity and efficiency in Israel has grown dramatically since the early 1950s. Israel is known for having 'made the desert bloom' by turning much of its arid land into fertile agricultural soil.
Despite Israel's small size and even smaller area of arable land, domestic agriculture supplies most of the country's food needs. Israel is also self-sufficient in the production of fruits, vegetables, and poultry.
Gilad Peled, Director of the Water, Environment and Agro-Technology Department of the Israel Export and International Cooperation Institute discussed Israel's water and agro-technology sectors during the event.
For more information about the two-day business event, please e-mail Manila@israeltrade.gov.il or Jo-nie.Raagas@israeltrade.gov.il.
ADVERTISEMENT - CONTINUE READING BELOW