*This is an edited press release.
Do you want to learn how to become an entrepreneur?
Then let the Junior Chamber International Manila, also known as the Jaycees, teach you how through its Entrep Summit Masterclass program, which will be held from April to September 2016.
The masterclass is a series of seminars and workshops which aim to teach attendees how to start a business, and to help them develop the skills to further grow their enterprises.
For 2016, the Entrep Summit Masterclass program, to be held in partnership with Entrepreneur Philippines, will have the theme "Startup: What's Next?" and will cover topics such as the lean startup (April); digital marketing (May); finance and raising capital (June); customer success (July); and pitching (August).
The program will be highlighted with two conferences on sustainable enterprises (May) and how to go from Zero to Hero (September).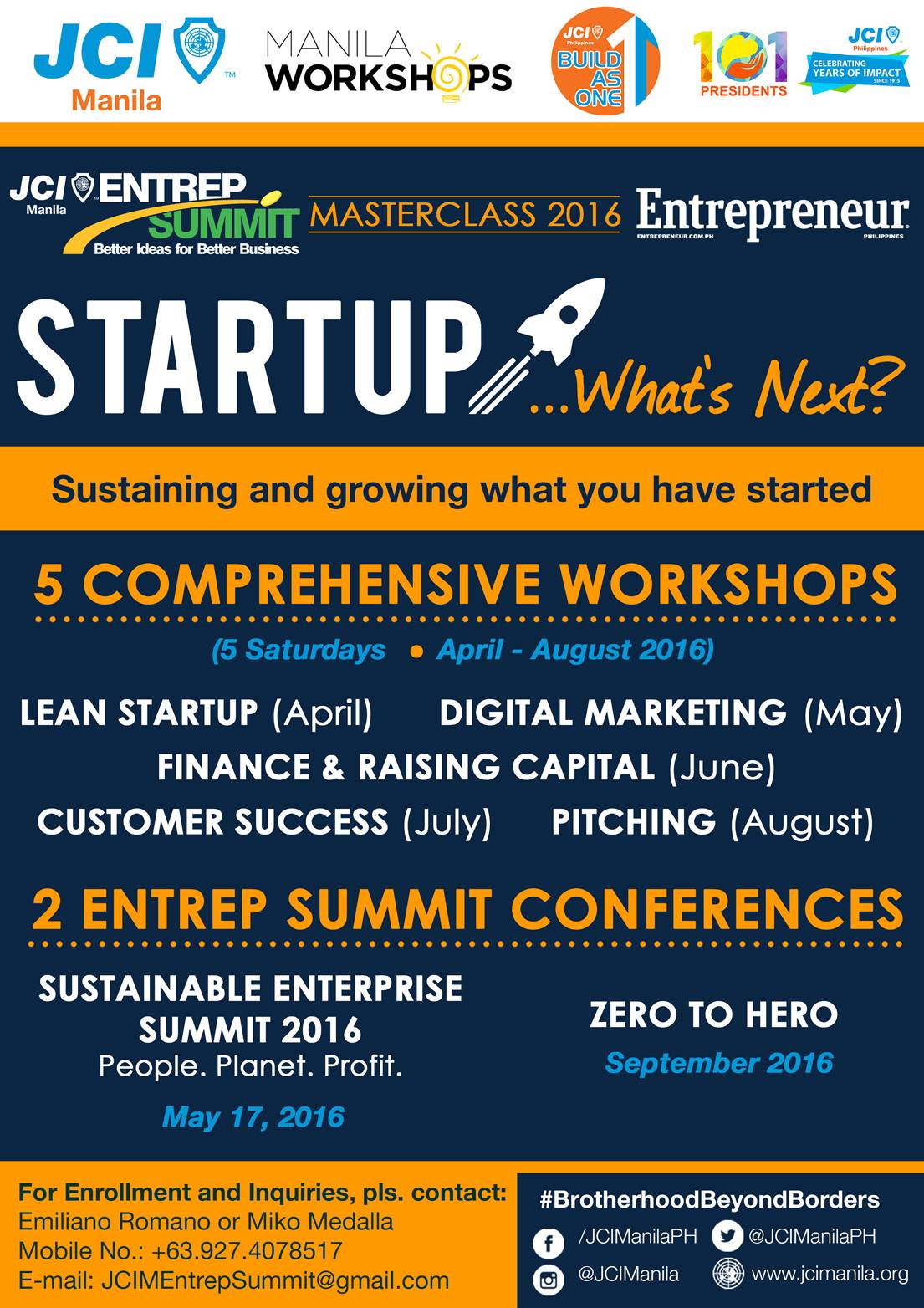 ADVERTISEMENT - CONTINUE READING BELOW
The Jaycees is an organization which aims to develop the leadership skills of the youth through community service activities, with members assuming high positions in government and business. For more information on the Jaycees, please visit www.jcimanila.org.
For more information on the Entrep Summit Masterclass program, visit www.facebook.com/entrepsummit.