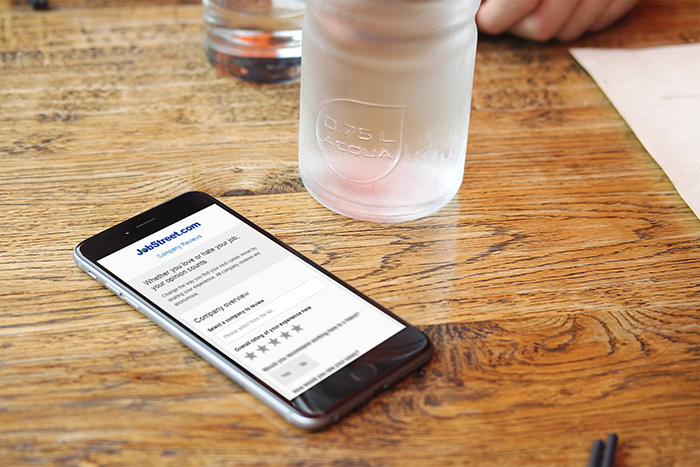 MANILA, Philippines - The country is keeping up with the evolving landscape of the global job market, as cited at HR Day: Staying Competitive in a Candidates' Market, held Wednesday, April 6 in Makati City.
"Increasingly, attractive jobs are hard to fill by employers," said Jake Andrew, chief product officer of Seek Asia, Jobstreet.com's parent company. That is why the website continues to be more engaging to provide more information to both employers and job hunters for greater relevance.
ADVERTISEMENT - CONTINUE READING BELOW
Among the new features Jobstreet.com Philippines has rolled out is its Company Reviews section, which has been live since March this year. Andrew said this initiative is still in its beta phase and will be continuously developed to cover more companies and accommodate more reviews from actual employees.
To date, a limited number of companies have reviews, but Jobstreet.com Philippines said  the coverage has been constantly expanding. So far, the section has posted about 50,000 reviews of the top local companies.
Negative reviews
Interestingly, about 11% of those reviews contain negative information about companies. Andrew said the website is not screening out negative reviews, but there are moderators who are assigned to watch out for foul language used.
They also make sure that only present and past employees of companies are allowed to post reviews about employers. "We make use of the information we have in our database to make sure that reviewers are eligible to post company reviews," Andrew said.
ADVERTISEMENT - CONTINUE READING BELOW
In comparison, the average of negative reviews in the Company Reviews section of the site across the Southeast Asian region is higher at 13%. Andrew said this may indicate Filipinos' positive views about their employers.
Seek Asia Regional Marketing Operations Manager Yolanda Buyco said most of the companies that attended the HR Day event initially expressed their hesitations about being reviewed, especially because it can possibly become a venue to expose working conditions that may turn off job candidates. But Buyco said that eventually, those companies realized that this feature would be beneficial for them and for the job seekers in the long run.
"It's much better to have negative reviews than not have anything at all," said Andrew. He added that reviews, whether positive or negative, can be taken as indications that companies are relevant in the job market.
To view available company reviews in the website, go to the Company Profiles category on the home page and click Company Reviews. Employee reviews are readily available (with the identities of the reviewers withheld) along with details of the ratings garnered and feedback from the reviewed employers.
ADVERTISEMENT - CONTINUE READING BELOW
Job market trends
Jobstreet.com Philippines also identified the four global job market trends, which are the focus of its new and upcoming features and improvements as well. Those trends were identified as: monitoring, mobile, multi-tasking, and matching.  
To improve monitoring, Jobstreet.com Philippines has updated its Lina job alerts, which now seek feedback to find out if the notifications have been relevant to recipients. In a November 2015 survey conducted by the site, it found that up to 86% of employees who have changed jobs were either actively searching for new opportunities or randomly checking out notifications. The remaining 14% were not looking for new jobs but were convinced to jump ship when approached by employers.
Jobstreet.com Philippines has also launched measures to ensure that employer brands look good on the website's mobile version. Andrew said the mobile share of Jobstreet.com Philippines' total page views stands at 56%. 
It also estimated that up to 94% of smartphone and tablet users in the country have tried applying for jobs via mobile sites or apps.
ADVERTISEMENT - CONTINUE READING BELOW
*****
Photo from Jobstreet
James is the managing editor of Entrepreneur.com.ph. Follow him on Twitter, @james_humarang.