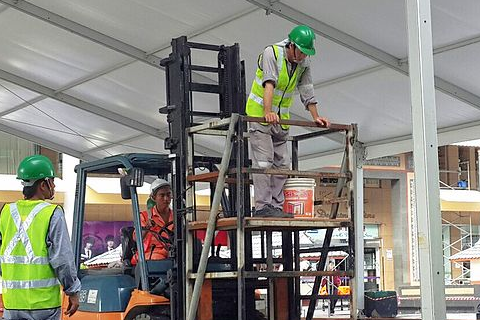 It is well known that doctors, engineers, and IT practitioners are paid well in the Philippines, but according to the JobStreet.com Salary Report for Overseas Jobs, they can double their salary if they work abroad.

The JobStreet.com survey showed that regardless of position level, engineers are among the highest paid Overseas Filipino Workers (OFWs). On the top end, oil and gas engineers working overseas at a managerial level earn an average of P187,000 per month. Even junior executive level engineers in this sector are paid around P60,000 monthly. In comparison, that salary is what supervisors and managers would typically earn in the Philippines. Engineering positions account for 35 percent of overseas job postings in JobStreet.com, making them not just the highest paid but also the most in-demand OFWs.

Another major talent drain is from the medical industry. Medical practitioners are also among the Top 10 Highest Paid OFWs.  Junior physicians with 1 to 4 years experience receive a basic salary of P73,000 compared to the average salary of only P30,000 earned by  junior physicians  working in government  hospitals in the Philippines. Nurses are also in the Top 10 List of Highest Paid Junior Executives working overseas, earning a monthly average of P46,000.

With better salaries being offered to doctors and engineers to work overseas, it is no wonder that the Philippines is losing qualified practitioners to other countries. Underscoring the impact of this talent drain, a report by the Philippine Medical Association suggests that one million doctors are needed for a population of 100 million Filipinos — or one doctor for every 100 people. The association only has 70,000 active members at the moment.

Another profession that experiences shortage in the Philippines is teachers. This is because teachers working overseas are also among the highest paid, earning an average of P87,000 and P53,000, respectively for those at supervisor and junior executive levels.


The list of overseas jobs with the highest salaries has been determined using the average salary of all specializations per position level, based on actual salaries posted by POEA-licensed agencies on JobStreet.com.ph from January 1 to December 31, 2013.

Basic salaries used do not include other forms of compensation such as leave credits, medical benefits, insurance, and incentives.
ADVERTISEMENT - CONTINUE READING BELOW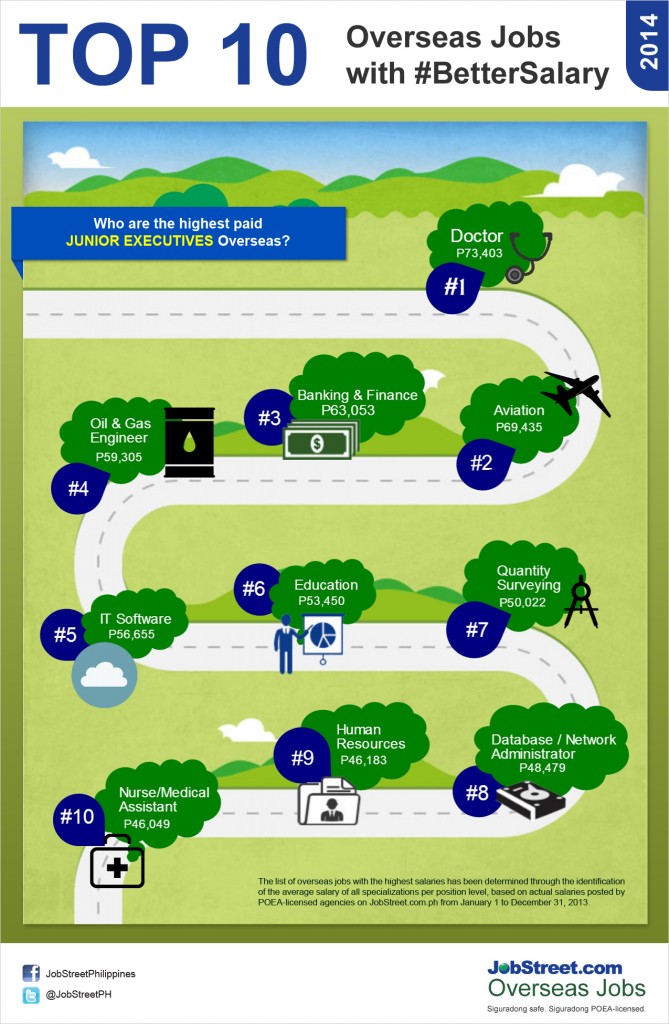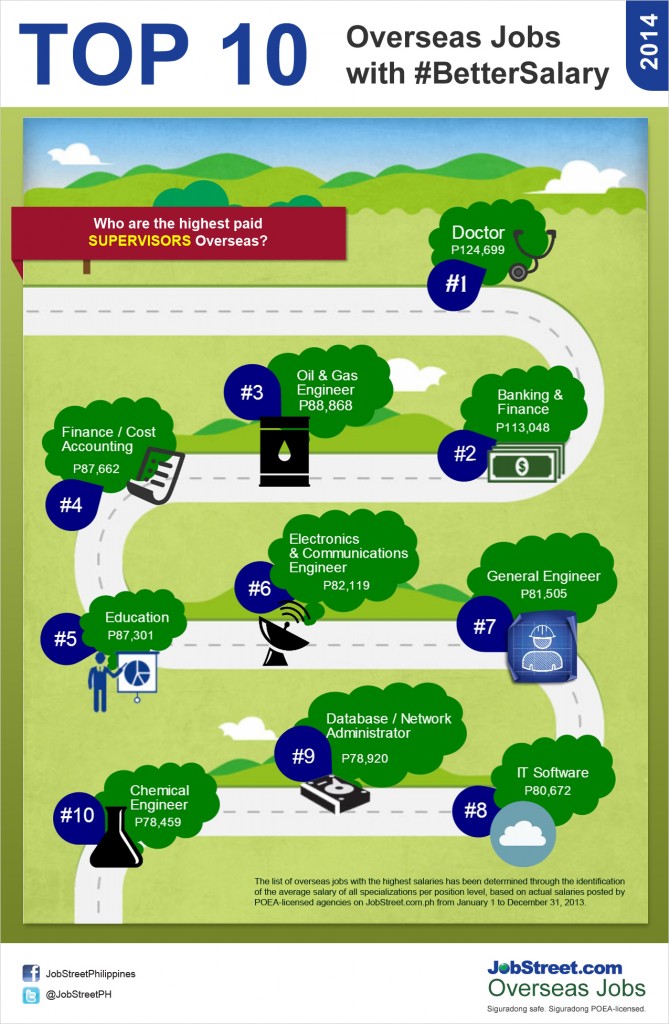 ADVERTISEMENT - CONTINUE READING BELOW