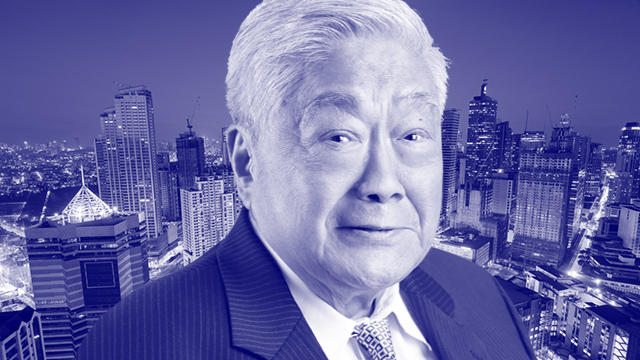 The Management Association of the Philippines (MAP) named JG Summit Holdings Founder and Chairman Emeritus John Gokongwei Jr. as this year's Management Man of the Year.

The Philippines' second richest man according to Forbes magazine, who has a net worth of $5.8 billion, is MAP's 41st recipient of the prestigious award.
ADVERTISEMENT - CONTINUE READING BELOW
MAP first launched the award in 1967, when it was given to Washington Z. SyCip, the founder of SGV & Co., the country's largest accounting firm. It follows a rigorous selection process that takes into account a person's leadership and management skills and contribution to society and nation building.
Though the award has been around for five decades now, it has only been conferred to 41 distinguished individuals in the Philippine business community ever since. The award seeks prominent business leaders in the Philippine community who have attained "unquestioned distinction in the practice of management and for contributing to the country's progress."
In a statement released Tuesday, October 24, MAP credited Gokongwei "for his business acumen and management qualities which steered the Gokongwei Group into remarkable growth through his foresight and exceptional ability to launch new ventures and transform existing ones to better adapt to challenging times and an unpredictable future."
ADVERTISEMENT - CONTINUE READING BELOW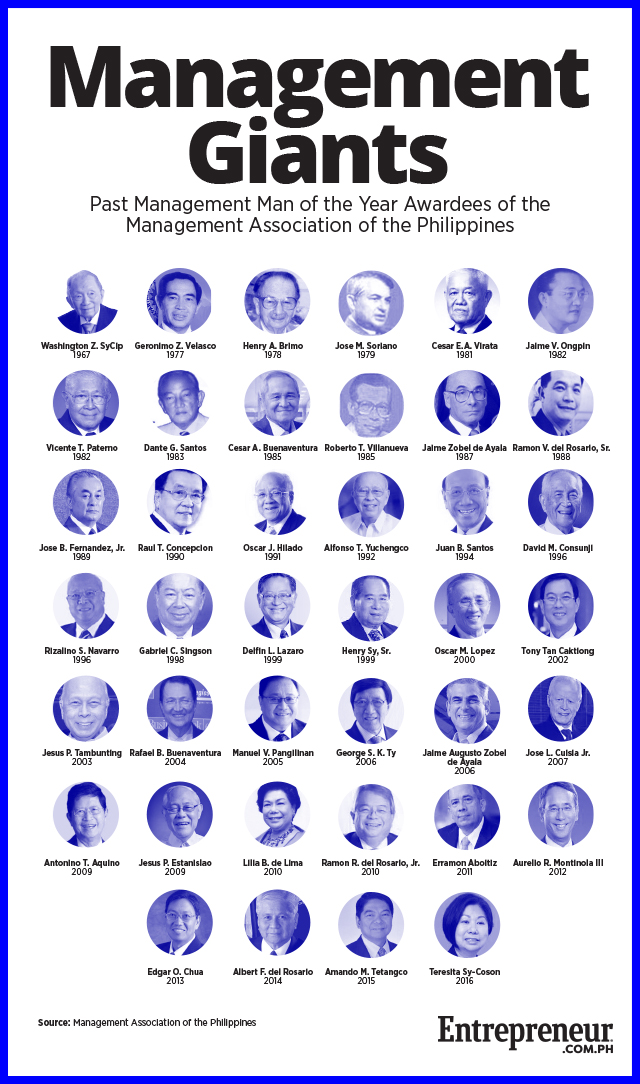 The 91-year-old tycoon was described by MAP as an "entrepreneur par excellence and an exemplar of Filipino talent in management excellence for nation building." The association further said Gokongwei's "outstanding achievements attained from humble beginnings through hard work, perseverance, frugality and discipline" has consistently been an inspiration to others.
ADVERTISEMENT - CONTINUE READING BELOW
"I am truly honored to be named Management Man of the Year and I wish to thank the Management Association of the Philippines for this recognition. It has been one of my dreams to be part of the country's progress and we in JG Summit Holdings, Robinsons Retail Holdings and the Gokongwei Brothers Foundation will strive to continue on this path. Again, my sincerest thanks to the MAP," Gokongwei said.
Apart from growing JG Summit into one of the country's biggest business groups, Gokongwei is known for daring to enter new industries and competing against giant incumbents, expanding choices for consumers and lowering costs in the process. His decision to go into the airline industry with the establishment of Cebu Pacific and the telecoms industry with Digital Telecommunications (Digitel), which introduced the Sun brand of mobile phone services, stand out for disrupting entire industries, boosting competition and promoting overall consumer welfare.
ADVERTISEMENT - CONTINUE READING BELOW
MAP is a professional organization with almost a thousand members from companies operating in the Philippines, both local and multinational. Its members are comprised of CEOs, COOs and other top management practitioners in the local business community.
JG Summit's controlling shareholders also own the company that publishes the Entrepreneur Philippines website.
*****
Pauline Macaraeg is Entrepreneur PH's data journalist. Follow her on Twitter @paulinemacaraeg