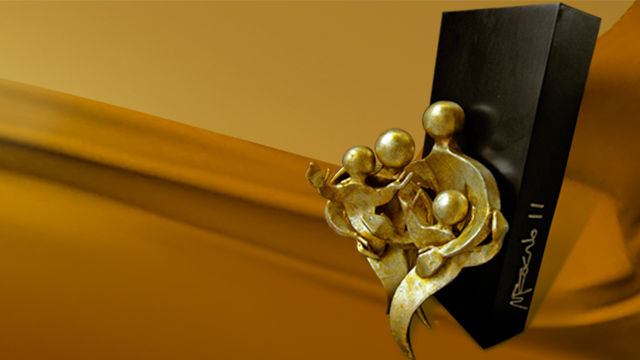 At the heart of every community is a family that not only fosters harmonious relationships but also transcends filial camaraderie by taking part in efforts to influence society. These families embody the standards imitated by schools, government agencies, and yes, business organizations and enterprises as well. This is why the country's leading fast-food brand saw it fit to recognize some of these outstanding Filipino families through the Jollibee Family Values Awards.
ADVERTISEMENT - CONTINUE READING BELOW
Now on its sixth year, the Jollibee Family Values Awards (JFVA) was conceived by the Jollibee Foods Corporation to strengthen the importance of keeping family values alive, creating an avenue to recognize Filipino families who not only exemplify such values within the confines of their homes, but also extend it to others. "With the Filipino family at the core of Jollibee's brand, the JFVA is committed to reinforcing timeless and cherished values," said Jollibee Philippines president JJ Alano. "We are proud to recognize families who can be considered as everyday heroes, families who truly exemplify how the power of Filipino family values can nurture and continue building a nation that can sail through the various challenges, calamities and adversities."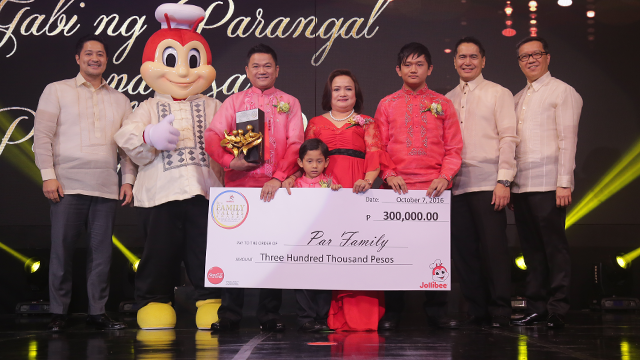 ADVERTISEMENT - CONTINUE READING BELOW
After months of searching, six Filipino families coming from various corners of the world were given special honors during the Gabi ng Parangal para sa Pamilyang Pilipino, held at the Makati Shangri-La Hotel. These families are: the Basa family from Capiz, led by Rommel and Analy Basa, who championed the environment and sustainable livelihood for their community; the Bumacas family from Nueva Ecija, led by Donato and Merlita Bumacas, who dedicated their family time to protecting and upholding the rights of indigenous peoples; the Cabalza family from Cagayan Valley, led by Ian and Cecilia Cabalza, who help uplift the lives of their neighbors through health and education; the Castañeda family from Quezon City, led by Victor and Elizabeth Castañeda, who turned their child's story into a fight against cancer; the Sola family from Quezon City, led by Joe Dean and Ardis Sola, whose institution helps improve the lives of street children; and the Par family from Saudi Arabia, led by Marciano and Josephine Par, who was named as the Jollibee-Coca-Cola OFW Family of the Year for their mission in empowering underprivileged Filipinos both in the Philippines and the Middle East.
ADVERTISEMENT - CONTINUE READING BELOW
Each of the winning families received a cash prize of Php 300,000 to help in their respective advocacies, a trophy designed by brass sculptor Michael Cacnio and Php 10,000 worth of Jollibee gift certificates.
"A simple act of kindness can go a long way," said Dr. Ian Cabalza, who began conducting free medical and surgical missions in his community in 2006. He believes that this fact rings true in the core of all the JFVA awardees, many of whom fully understand what their communities are going through. Meanwhile, Victor Castañeda, who transformed the loss of his young child into a blessing for others, believes that "all our advocacies are founded on love."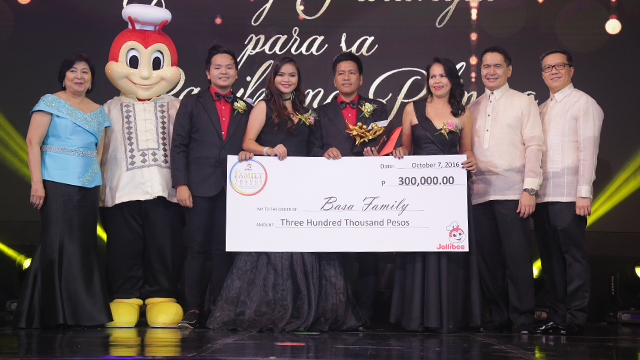 ADVERTISEMENT - CONTINUE READING BELOW
Aside from the six major JFVA awards, special citations were given by Jollibee to families with specific outstanding advocacies. The Special Citation for Education (co-presented with National Book Store) was awarded to Reynaldo and Juliet Arquiza and family of Camarines Norte, while Alejandro and Lilibeth Cabading and family of Zamboanga City received the Special Citation for Environment (co-presented with Landbank).
The Special Citation for Persons with Disability (co-presented with the National Council on Disability Affairs) went to Noli and Isabelita Vizcocho and family of Benguet, while the Special Citation for Youth, the latest addition to the JFVA awards, was given to Harry and Malou San Gabriel-Eng and family of San Francisco, California. The Bumacas and Sola families, in addition to being JFVA winners, also received the Special Citations for Minority Groups and Children, respectively. These recipient families were given Php 50,000 in cash, a plaque and Php 3,000 worth of Jollibee gift certificates.
ADVERTISEMENT - CONTINUE READING BELOW
"Kindness and compassion is the thread that runs through all of our awardees," said Sen. Bam Aquino, who served as chairman of the board of judges in the 2016 JFVA. "They allowed themselves to open their hearts to their fellow Filipinos."
Joining the senator in the roster of judges are Mowelfund trustee and president Boots Anson-Rodrigo, columnist and TV host Suzi Entrata-Abrera, inspirational speaker and columnist Francis Kong, news anchor Edric Mendoza, parenting and relationship consultant Maribel Sison-Dionisio, Coca-Cola Philippines vice president for public affairs and communications Atty. Adel Tamano, and columnist and child advocate Audrey Tan-Zubiri, as well as Jollibee top executives Francis Flores, George Wang III and Belen Rillo.
*****
Jerricho Reynaldo is an editor, writer, and creative and social media consultant. He has written for various local and international publications that include North Bound Magazine, asianTraveler Magazine and Planet Philippines. His writings and editorial work cover a wide range of topics, from food and travel, to business-lifestyle and entertainment. Read more of his works at Brewing Echo.
ADVERTISEMENT - CONTINUE READING BELOW