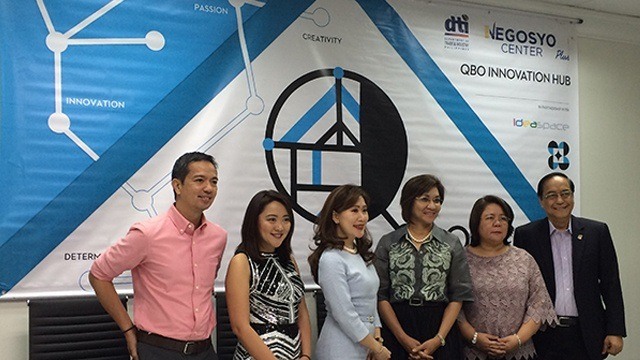 Startup enabler QBO Innovation Hub formally launched its operations last April 4, opening its doors to Philippine startups that are looking for opportunities to scale up their businesses and go beyond the seed stage.
QBO—pronounced like kubo—is a public-private partnership between US financial services firm JPMorgan Chase & Co., PLDT's IdeaSpace Foundation, the Department of Science and Technology (DOST) and the Department of Trade and Industry (DTI).
ADVERTISEMENT - CONTINUE READING BELOW
"QBO represents the Philippines' pioneering public-private effort to create an innovation community in the country," the company said in a statement, comparing it to similar efforts in Singapore, Malaysia and the US.
JPMorgan Chase is the United States' largest bank by assets and the third biggest in the world. PLDT is the Philippines' biggest telecommunications company. IdeaSpace is PLDT's nonprofit startup incubator and accelerator that has held nationwide startup competitions yearly since 2012. 
QBO is the 11th technology business incubator (TBI) sponsored by the DOST. According to Dr. Rowena Guevara, DOST undersecretary for research and development, QBO is the department's only TBI that is not university-based.
The DOST has invested Php72 million on its TBIs in the last seven years. Through the network of incubators, it has created 116 startups and generated 530 jobs.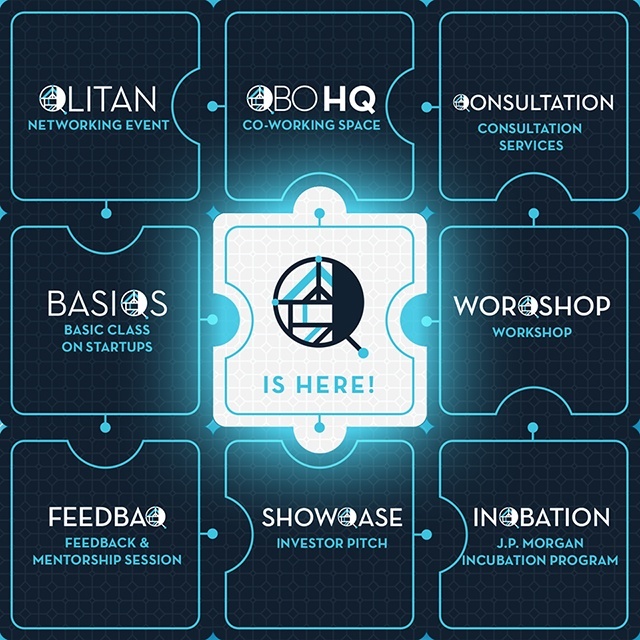 ADVERTISEMENT - CONTINUE READING BELOW
Bulk of QBO's programs revolve around giving startup teams access to mentorship, ranging from basic "Startup 101" classes to open workshops on specific topics to one-on-one consultations with industry experts. At the heart of this is the J.P. Morgan Incubation Program, an exclusive offering that provides "dedicated mentorship, advanced professional services and curated workshops."
"We support startups in every stage," said Katrina Chan, QBO director. "Collaboration is at the heart of everything we do."
QBO also gives startups an easier way to connect with investors, angels and corporations through its showcases, as well as connects teams with lawyers and accountants for consultations.
As well, QBO provides several opportunities to connect with other teams through its weekly networking events. It also has a co-working space called QBO HQ located in the DTI International Office in Makati that is open to all startups that connect with the company.
Chan revealed that at least 90 startups had already shown interest in participating in QBO's programs. But she reiterates that they do not have a limit on the number of people that they can accommodate in most of the company's activities. She does expect the more exclusive J.P. Morgan Incubation Program to "onboard 10 to 15 startups this year."
ADVERTISEMENT - CONTINUE READING BELOW
"We want to create success stories and prosperity among Philippine startups," said Rene Meily, president of QBO and president of IdeaSpace. "We want to help them move from the seed and angel stage and lead them to successful exits."
*****
Lorenzo Kyle Subido is a staff writer of Entrepreneur PH