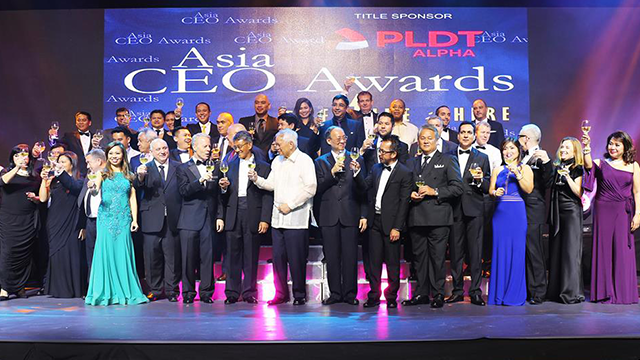 Industry giants and innovative startups emerged victorious at the 2016 Asia CEO Awards, the biggest edition to date of the business award-giving body since its inception in 2010.
"Asia CEO Awards is meant to highlight the people and organizations doing the most to move the country's economy and society ahead," Asia CEO Awards 2016 chairman Richard Mills said.
ADVERTISEMENT - CONTINUE READING BELOW
The business awards gave out 16 honors, which saw both public and private entities snagging recognition.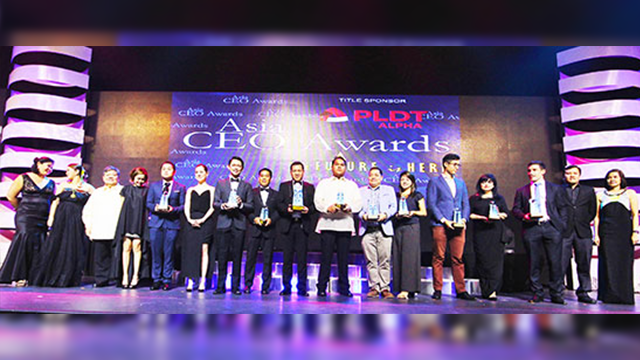 Potato Corner president Jose "Joe" Magsaysay Jr. took home one of the highest accolades of the night, as he received the Entrepreneur of the Year award, beating 11 other finalists.
ADVERTISEMENT - CONTINUE READING BELOW
The award recognizes entrepreneurs who "started their businesses from scratch." Magsaysay founded Potato Corner in 1992 as a small French fries stall in Manila. Today, it has over 500 branches worldwide, and has announced tallying Php 1 billion worth of revenue this year.
Related: Financial Adviser: 5 startup lessons every founder can learn from Potato Corner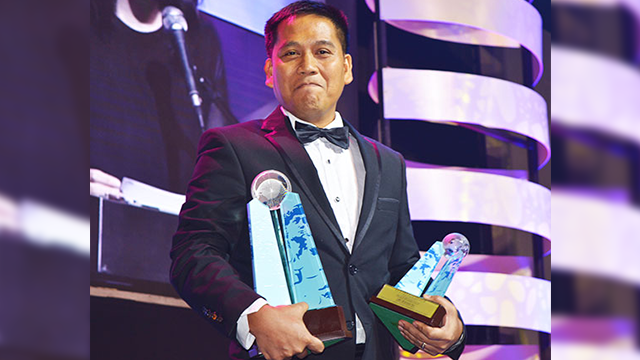 ADVERTISEMENT - CONTINUE READING BELOW
Italian luxury tile distributor iMaverick International Corporation (iMIC) went home as the LBC Business Solutions SME Company of the Year, for its exemplary reconstruction of a once-abandoned plant.
"This award recognizes persistence and passion," iMIC managing director Ric Vincent Atienza said in a separate interview. "I'm not really generating so much revenue but in the process [of running iMIC] I was able to diversify the business so that in the long term it could stand the test of time."
Related: "Accidental entrepreneur" saves a tile company, his team's jobs and earns SME honors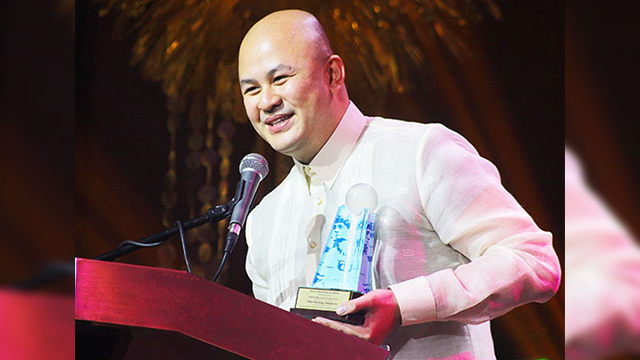 ADVERTISEMENT - CONTINUE READING BELOW
Meanwhile, company and job seeker matchmaker Kalibrr stood out as this year's Most Innovative Company beating the likes of fintech startup PawnHero and insurance companies, Manulife Philippines and The Insular Life Assurance Company.
Related: How Paul Rivera learned from his mistakes and raised $2 million for Kalibrr 
Solar-powered housing developer Imperial Homes was fittingly recognized as this year's Green Company of the Year for its innovative initiative for low-cost homeowners.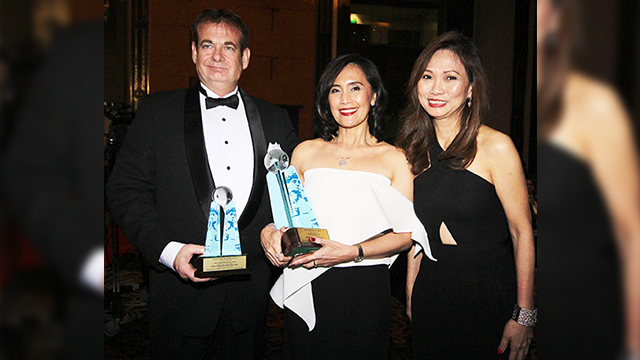 ADVERTISEMENT - CONTINUE READING BELOW
Government agencies Subic Bay Metropolitan Authority (SBMA) and Government Service Insurance System (GSIS) also received some of the most coveted honors of the night as they bagged the Executive Leadership Team of the Year and the Service Excellence Company of the Year respectively.
HSBC Electronic Data Processing (Philippines), Inc. edged out 10 other companies as Top Employer of the Year, thanks to its "world-class employment practices and benefits, high retention rates and employment growth."
Teach for Philippines founder Clarissa Delgado was also recognized as Young Leader of the Year. Her non-profit organization aims to attract young graduates to teach in areas in the Philippines where educators are needed the most.
ADEC Innovations CEO James Donovan also won as Expatriate Executive of the Year while Edgar Chua, Chairman of Shell Companies in the Philippines took home the Global Filipino Executive of the Year award.
Other companies recognized this year are Integrated Micro-Electronics Inc. (ASEAN Company of the Year); IT-services company Tata Consultancy Services (Technology Company of the Year); Magsaysay People Resources Corporation (Heart For OFWs Company of the Year) and the Manila unit of ANZ Global Services and Operations (CSR Company of the Year).
ADVERTISEMENT - CONTINUE READING BELOW
The award-giving body also honored former Foreign Affairs Secretary Albert del Rosario and technopreneur Dado Banatao for their contributions in the public and private sectors, respectively, as they took home Lifetime Contributor awards.
*****
Elyssa Christine Lopez is Entrepreneur.com.ph's staff writer. Follow her on Twitter @elyssalopz.