RCBC under probe for money laundering
Rizal Commercial Banking Corporation (RCBC) is now under probe for allegedly being involved in money laundering.
The bank is being investigated for the $81-million deposited in its Jupiter, Makati City branch, including the transactions made via the account, ABS-CBN reported on March 9.
While keeping the confidentiality of its accounts, RCBC Vice Chairman Cesar Virata said the bank is already organizing a committee to look into the matter.
The bank is fully compliant with anti-money laundering laws, and it does not support any illegal activities, said RCBC President Lorenzo Tan. He added that he has been in the banking industry for 18 years instituting reforms and that all its actions are always according to applicable laws and the Bangko Sentral ng Pilipinas' policies.
RCBC officials responded to a Philippine Daily Inquirer report published on March 8 citing that the $81 million suspected to have come from the same source, "managed to enter the local banking system and was released to local clients of RCBC."
ADVERTISEMENT - CONTINUE READING BELOW
The Bangladesh central bank owns the compromised account and it is planning to sue the Federal Reserve Bank of New York after hackers allegedly stole nearly $100 million from a reserve account, Agence France-Presse reported.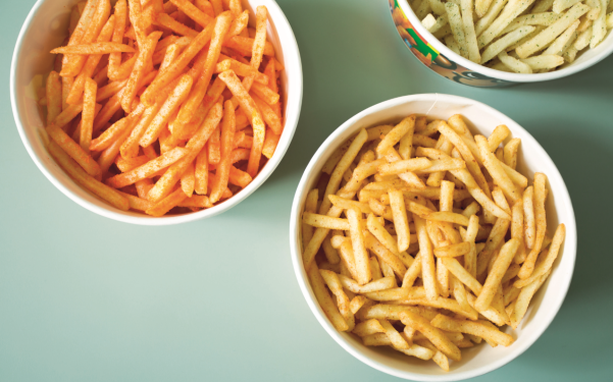 Potato Corner bags P1-billion sales in 2015
Homegrown food cart business Potato Corner had 2015 as its banner year by hitting over P1 billion ($21.36 million) in sales.
ADVERTISEMENT - CONTINUE READING BELOW
The 23-year-old company benefited from a robust domestic market, plus expansive growth network, ABS-CBN reported on March 9.
Potato Corner, whose franchisees swear success through the brand has over 550 Potato Corner stores worldwide: 90 are located in overseas markets such as Australia, Indonesia, Panama, United Arab Emirates, and the US.
Related: This banker couple retired early, thanks to franchising
Jose Magsaysay Jr., the chief executive of Potato Corner said they also plan to do business in like Myanmar and Vietnam.
He is also looking forward to the Association of Southeast Asian Nations' (ASEAN) economic integration. The integration, through the ASEAN Economic Community, envisions the region into a single market and production base, a highly competitive region of equitable economic development, and fully integrated into the global economy.
Despite his business success, Magsaysay revealed in the interview that they are hoping the new administration will make setting up businesses truly easier. – Lynda C. Corpuz
ADVERTISEMENT - CONTINUE READING BELOW