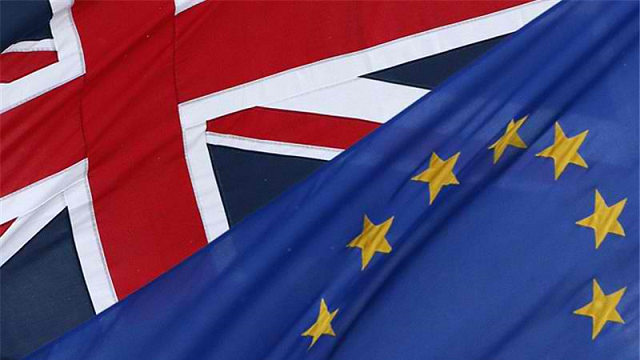 Brexit's impact on PH
Businessmen in the Philippines are still positive about Brexit, or the British exit from the European Union (EU), which the British voters decided on in a referendum on June 23.
David Leechiu, CEO and founder of Leechiu Property Consultants, says that the Philippines "will do well in light of this catastrophic event in the world markets."
ADVERTISEMENT - CONTINUE READING BELOW
"Brexit will only accelerate the decision of many companies in the west to offshore jobs to the Philippines in order to try and increase profits by cutting costs via migrating to cheaper operational hubs like Manila," he said.
The referendum roiled global markets, including currencies, causing the British pound to fall to its lowest level in decades. Prime Minister David Cameron, who supported the United Kingdom remaining in the EU already announced that he is stepping down in in October.
Manuel Enverga III, professor of Ateneo de Manila University's European Studies Program said in an interview with CNN Philippines that Brexit will greatly affect our economy, especially since more than 200,000 Filipinos now reside in the UK. He said, "If the workers are sent away or it becomes more difficult for us to send people there, it will affect our economy greatly."
For the Philippine Stock Exchange (PSE), its president Hans Sicat said, "[The Philippines] is in a good position to weather the storm in the wake of Britain's decision to exit the European Union due to the country's solid macroeconomic fundamentals."
ADVERTISEMENT - CONTINUE READING BELOW
OK but ...
The 10-point economic agenda presented by the Duterte administration to the business community on June 20-21 gained a mixed set of reactions.
Related: Duterte's team to bare 10-point socioeconomic agenda to bizmen
It was lauded by the likes of Feliciano "Sonny" Belmonte Jr., Liberal Party vice chair, saying, "The Duterte economic plan laid out at the Davao Business Summit clearly pivots the budget toward the agriculture sector where the majority of the poorest Filipinos are. By adopting the regional growth center approach the Duterte administration further ensures that the poorest provinces will be first in line."
Foreign business groups cheered as well the economic agenda laid down by the administration. Philippine Ambassador to the US Jose L. Cuisia, Jr. said in an interview with the Philippine Daily Inquirer, "US businesses are encouraged particularly by statements made about the easing of restrictions on foreign ownership in certain sectors of the economy because that's what American businessmen have been pushing for."
ADVERTISEMENT - CONTINUE READING BELOW
He also lauded the emphasis on agriculture, "which I think is a welcome development because they see enormous potential in this sector. Also mentioned was the strengthening of the tertiary education by providing scholarships. This is important as this will ensure (the Philippines) will have a qualified labor force looking forward."
But when President-elect Rodrigo Duterte makes statements about killing criminals, such makes investors jitter, Cuisia noted. – Serina Alonzo