Market jitters as Duterte extends leads
ADVERTISEMENT - CONTINUE READING BELOW
Presidential candidate and Davao City Mayor Rodrigo "Rody" Duterte's inflammatory remarks recently, particularly his rape joke, made the market jitter, resulting in the peso's slump in April, Bloomberg reported on Wednesday, April 27.
The peso dropped 1.6% in April as opinion polls showed Duterte extending his lead before the May 9 vote.
Related: Duterte's priorities: Agriculture, education, health, MSMEs
Bloomberg noted that as the election looms, "Philippine bond risk has climbed from near an 8-month low and foreigners have pulled $41 million from local stocks this month."
Bloomberg quoted Edwin Gutierrez, who helps oversee about $11 billion as head of emerging-market sovereign debt at Aberdeen Asset Management Plc in London, as saying that Duterte is a bit of a one-trick pony with his law and order message.
"I don't think he'd do anything to upset the apple cart with economic policy, but I don't see economic reform as being his priority," Gutierrez said, as quoted by Bloomberg.
ADVERTISEMENT - CONTINUE READING BELOW
The Philippine peso is headed for its worst month since August. Analysts said they would review their position on the currency's performance, as well as their economic forecast for the country should Duterte's win is looking more likely to happen.
Concentrix to open in Cebu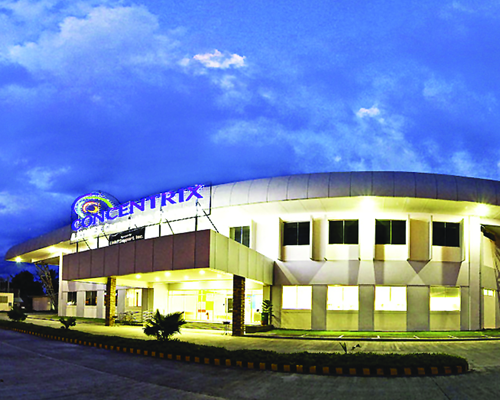 US-based Concentrix is set to open for BPO operations in Megaworld's The Mactan Newtown in Lapu-Lapu City by second half of 2016.
ADVERTISEMENT - CONTINUE READING BELOW
Its first time to locate in Cebu, Concentrix will initially occupy around 2,600 square meters of office space on the entire second floor of Tower 3 of 8 Newtown Boulevard. Concentrix will be the fourth BPO company to open its Cebu operations in the 30-hectare urban township development that boasts of its own beachfront, following the entry of The Results Companies, Enfra USA and Manulife.
"The entry of Concentrix in Cebu, through The Mactan Newtown, is a clear indication of our continuing commitment to build the largest cyberpark in Mactan and to further strengthen Cebu's position as the country's top BPO hub," says Jericho P. Go, senior vice president, Megaworld.
Is your smartphone missing?
Over one in four young Internet users have lost their devices (17%) or had their devices stolen (13%), with a third losing access to their online accounts, or suffering from a loss of data privacy as a result, a research from Kaspersky Lab and B2B International revealed on Wednesday.
ADVERTISEMENT - CONTINUE READING BELOW
One in seven users (14%) overall has experienced the loss or theft of a device, and this figure rises to 26% among users under the age of 24.
Of the 16 to 24-year-olds affected, 83% say they suffered negative consequences afterwards, slightly higher than the overall average of 77%, the firm noted. A fifth of them or 22% were disciplined at work after having their device lost or stolen, because the device in question contained business data. About 21% noticed that financial details stored on the device had been misused.
Only four in 10 blocked the device through their mobile operator or reported the incident to the police, and only 29% remotely wiped the device, while 15% tried to track it down using a "find my device" software.
"Mobile devices have become central to our lives. They are like friends that we carry everywhere with us. Most of us store sensitive and personal information on them, whether that is pictures of our family, online banking details, personal email messages or passwords to access our daily lives Yet, it is easy for our devices, when lost or stolen to become digital frenemies," Kaspersky Product Manager Evgeny Guryanov said in a statement. - Lynda C. Corpuz
ADVERTISEMENT - CONTINUE READING BELOW