Poe leads Pulse Asia poll
Senator Grace Poe topped the latest Pulse Asia survey of possible winners in the May presidential elections, improving by two points to reach 28% in the March 1-6 survey commissioned by ABS-CBN which had 2,600 respondents. 
The survey was completed before the Supreme Court ruled on March 8 that Poe can run for president, but came after the endorsement of the Nationalist People's Coalition, considered the second largest political party in the country. 
Related: Supreme Court lets Grace Poe run for president
Vice President Jejomar Binay, who shared the lead with Poe during Pulse Asia's February 16-27 survey, went down by three points to 21% and is now in a statistical tie with former Interior secretary Manuel "Mar" Roxas II for third place. 
Davao City mayor Rodrigo "Rody" Duterte was still in second place with 24%, up by two points from the February survey.
At 29%, Poe emerged as the top choice among voters should their original pick opt out of the presidential race—Binay came in second with 21%, while Roxas and Duterte were tied for third place with 14%.
ADVERTISEMENT - CONTINUE READING BELOW
Further, the survey showed that Binay will benefit the most in case Poe drops out of the race, as 29% of Poe's original voters will go to Binay. Meanwhile, 24% of Poe's original voters will go to Roxas, while another 17% will go to Duterte.
However, Poe's supporters believe that she can reach 35% in the next survey as a result of the favorable ruling from the Supreme Court.
Related: Kick start your day, March 15: Poe leads in latest SWS poll, San Miguel shares drop over fallen talks with Telstra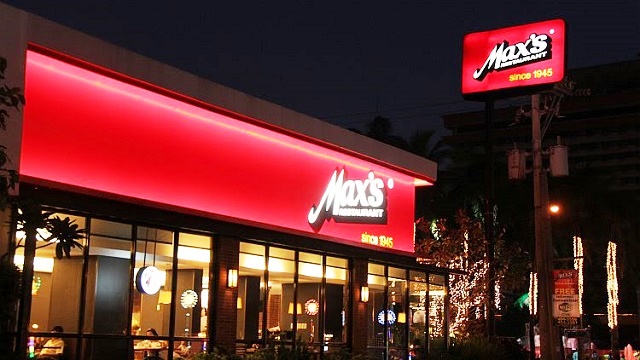 ADVERTISEMENT - CONTINUE READING BELOW
Max's returns to profitability
Local restaurant operators Max's Group Inc. (MGI) has returned to profitability after incurring major losses in 2014 following its acquisition of Pancake House, Inc.
In a disclosure submitted to the Philippine Stock Exchange on Tuesday, March 15, MGI cited that it posted a net income of P591.4 million ($12.66 million) in 2015, bouncing back from a reported loss of P66.2 million ($1.42 million) in 2014. Topline growth was at 6%, growing to P10.4 billion ($222.60 million) from P9.8 billion ($209.76 million), despite deliberate closures to rationalize its store network and improve the overall profitability of its store network.
Restaurant sales increased by 6%, growing to P8.6 billion ($184.06 million) from P8.1 billion ($173.37 million), driven primarily by its increased company-owned and franchised outlets in 2015. As a result of this growth in its number of outlets, MGI's commissary sales and franchise income also rose by 2% to P1.3 billion ($27.83 billion) and by 37% to P497.5 million ($10.65 million), respectively.
Excluding one-time gains and non-recurring charges, MGI's core net income stood at P555 .0 million ($11.88 million) in 2015.
ADVERTISEMENT - CONTINUE READING BELOW
"The results validate a complete turnaround of our business. From a transformative period in 2014, we have successfully transitioned to the growth phase. We are confident with our strategies to sustain this trajectory in the coming years," said Robert F. Trota, president and CEO of MGI.
In 2015, the Max's Group opened 84 stores across its winning brands, namely Max's Restaurant, Pancake House, Yellow Cab Pizza, and Krispy Kreme. While most of the stores were built during the last quarter of the year, these new stores are seen to contribute significantly to MGI's revenues in 2016. As of end-2015, MGI is operating a network of 588 stores, including 35 abroad, across its different brands.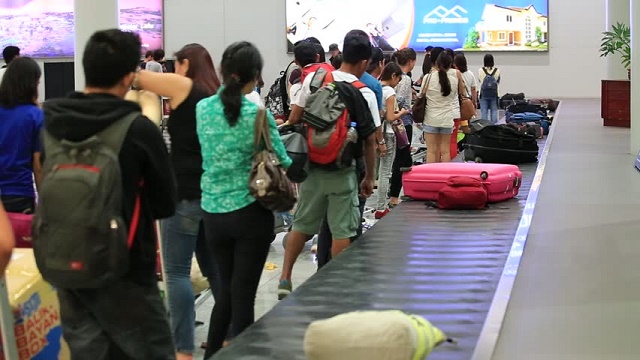 ADVERTISEMENT - CONTINUE READING BELOW
Tourist arrivals upsurged in January
According to the Department of Tourism, January was a good month as tourist arrivals in the Philippines reached 542,258 visitors, finally surpassing the 500,000 mark—which is a first in our country's history. It was a 13.17% increase year-on-year, up from the 479,149 visitors reported for the same month last year.
In January, the average tourist stayed in the Philippines for about 10.31 nights, with a reported average daily expenditure of P4, 904.10 ($104.772), which translated to P21.94 billion ($468.90 million) in visitor receipts from hotels, travel agencies, tour guides, restaurants, and souvenir shops, among others.
More than one-fourth of the total tourist arrivals in the Philippines came from South Korea, with 147,165 visitors in January. This is followed by the US, which posted 84,506 visitors. Despite territorial disputes with the Philippines, China was third on the list with 48,708 visitors.
"The strong performance of the industry is expected to continue this year as the industry is gearing for aggressive marketing activities and international events," the Department of Tourism added in the report. —Toni Antiporda
ADVERTISEMENT - CONTINUE READING BELOW
*****
Photos from GoNegosyo website; Max's Restaurant website; and Shutterstock